Research and Markets, a publisher of international marketing and research data based in Dublin, Ireland, has just produced The International Survey of Library and Museum Digitization Projects. The study presents and summarizes data on digitization programs at academic, public, and government libraries and museums in the United States, Canada, Australia, Germany, the United Kingdom, and more. Discussed are issues related to staffing, training, funding, outsourcing, permissions and copyright clearance, cataloguing, software and applications selection, and marketing. The International Survey is available for sale on the Research and Markets website.
This year, the British contemporary-art magazine Art Monthly has been addressing issues in art education in the United Kingdom. Articles and editorials appearing in their pages have taken on the corporatization of the art school, the rise of the creative industries, educational Taylorism, levels of satisfaction in and radical improvements for UK educational institutions, and more.
In advance of two panel debates taking place September 27 at the Institute for Contemporary Arts in London and October 6 at Ikon Gallery in Birmingham, Art Monthly has made their essays and letters on art education available online. Please visit the magazine's website for more information about the debates, to read the articles, and to join the debate.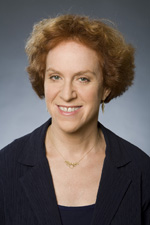 The Museum of Modern Art in New York has announced that Ann Temkin will succeed John Elderfield as chief curator of painting and sculpture. Temkin, who served for thirteen years at the Philadephia Museum of Art in Pennsylvania, has been a curator at MoMA for five years. Among her exhibitions there are Color Chart: Reinventing Color, 1950 to Today (2008) and Against the Grain: Contemporary Art from the Edward R. Broida Collection (2006).
The New York Times has the story. Photograph by Robin Holland and provided by the Museum of Modern Art.