posted by Christopher Howard — Aug 10, 2009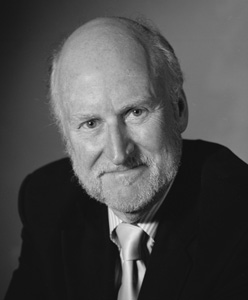 On Friday, August 7, 2009, the US Senate confirmed Rocco Landesman, a Broadway theater producer, as the tenth chairman of the National Endowment for the Arts (NEA). Nominated by President Barack Obama, Landesman succeeds Dana Gioia, who resigned in January 2009. Patrice Walker Powell, the NEA's deputy chairman for state, regions, and local arts agencies, had served as acting chairman in the interim.
Upon his confirmation Landesman said, "I am honored to receive the Senate's vote of confirmation. I look forward to serving the nation as Chairman of the National Endowment for the Arts. I believe this is an auspicious time for the NEA and the country. Art is essential to the civic, economic, and cultural vitality of our nation. It reflects who we are and what we stand for—freedom of expression, imagination, and vision. I am eager to work with our many partners to bring quality arts programs to neighborhoods and communities across the country."
Born and raised in St. Louis, Missouri, Landesman pursued his undergraduate education at Colby College and the University of Wisconsin, Madison, and earned a doctorate in dramatic literature at the Yale School of Drama. At the completion of his course work, he stayed at the school for four years, working as an assistant professor.
His ensuing career has been a hybrid of commercial, philanthropic, and artistic engagements. In 1977, he left Yale to start a private investment fund, which he ran until his appointment in 1987 as president of Jujamcyn, a company that owns and operates five Broadway theaters. Before and after joining Jujamcyn, Landesman produced Broadway shows, the most notable of which are Big River (1985 Tony for best musical), Angels in America, and The Producers (2001 Tony for best musical). In 2005, he bought Jujamcyn and managed it until President Obama announced his intention to nominate him to the NEA chairmanship.
Landesman has also been active on numerous boards, including the Municipal Arts Society; an advocacy organization concerned with New York City's public spaces and preservation; the Times Square Alliance, which has radically changed the heart of the city by improving its safety, sanitation, and aesthetic; and the Educational Foundation of America. Over the years, he returned to the Yale School of Drama and Yale Rep to teach.
Photo: Michael Eastman.