posted by CAA — Apr 14, 2017
Ryan Donovan Purcell reviews
Houses for a New World: Builders and Buyers in American Suburbs, 1945–1965
by Barbara Miller Lane and
Detached America: Building Houses in Postwar Suburbia
by James A. Jacobs. These two studies "examine the development of suburban communities through the lens of architectural history, and yield fresh insight into the origins of ubiquitous suburban housing forms."
Read the full review at caa.reviews
.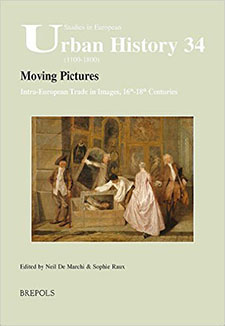 Thijs Weststeijn reads
Moving Pictures: Intra-European Trade in Images, 16th–18th Centuries
, edited by Neil De Marchi and Sophie Raux, and
European within Reach: Netherlandish Travellers on the Grant Tour and Beyond (1585–1750)
by Gerrit Verhoeven. The two books "happily complement each other in mapping different dimensions of early modern artistic exchange, mostly from the Low Countries to Italy." 
Read the full review at caa.reviews
.
Amanda V. Gannaway examines Vernon James Knight Jr.'s
Iconographic Method in New World Prehistory
. Addressing a "lack of methodological rigor" in the study of the ancient Americas, the author "proposes a method for iconographic analysis." The book is "novel not by reinvention but by taking on the daunting task of bringing relevant literature from two disciplines into dialogue with each other."
Read the full review at caa.reviews
.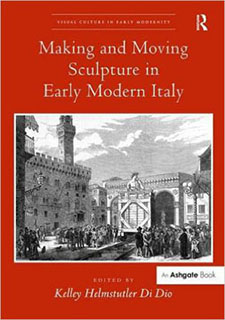 Francesco Freddolini discusses
Making and Moving Sculpture in Early Modern Italy
, edited by Kelley Helmstutler Di Dio. The collection of ten essays marks "an important addition to the growing field of studies on the mobility and materiality of sculpture," focusing on the "process, techniques, and technologies" that shed "light on the many decisions made by sculptors during their creative process."
Read the full review at caa.reviews
.