posted by CAA — Apr 21, 2017
Evelyn Staudinger
reviews
Arts of the Medieval Cathedrals: Studies on Architecture, Stained Glass and Sculpture in Honor of Anne Prache
, edited by Kathleen Nolan and Dany Sandron. The essays "honor the Sorbonne professor's rich contributions to medieval art and architecture." Covering a wide variety of topics, "the editors and authors have done a fine job celebrating Prache's great intellectual acumen, diplomatic gifts, and warmth as a human being, while leaving behind erudite 'memories' and a wealth of new ideas."
Read the full review at caa.reviews
.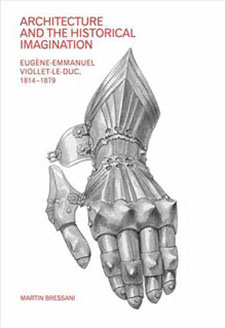 Jessica Basciano examines
Architecture and the Historical Imagination: Eugène-Emmanuel Viollet-le-Duc, 1814–1879
by Martin Bressani.
Viollet-le-Duc
is "the nineteenth-century French architect, restorer, and theorist whose numerous and diverse activities continue to enthrall and perplex historians." Although the "book's complex arguments could be made clearer by offering more straightforward exposition," "Bressani's intellectual biography stands out in the landscape of Viollet-le-Duc studies because it offers a unified narrative based on the distinctive premise that the architect was motivated consistently by a form of pathological mourning."
Read the full review at caa.reviews
.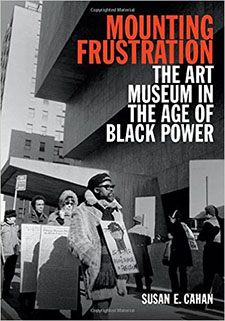 Anne Monahan reads
Mounting Frustration: The Art Museum in the Age of Black Power
by Susan E. Cahan. Framing her review with a discussion of recent police shootings of unarmed African American males and subsequent artists' responses, Monahan presents Cahan's "finely grained history of the New York art establishment's attempts circa 1970 to reckon with African American representation." Utilizing "close readings of archival documents, interviews, and secondary sources," Cahan shows how demands by activists "conditioned the museums' exhibition and hiring practices for decades thereafter."
Read the full review at caa.reviews
.