posted by CAA — Apr 28, 2017
Alise Tifentale reviews Anri Sala: Answer Me, an exhibition and catalogue organized by the New Museum. As the Albanian artist's "first comprehensive survey exhibition in the United States," the show primarily features video and sound works and "introduces Sala's artistic strategies that often are aimed at multisensory confusion and a questioning of temporal and spatial coherence." Read the full review at caa.reviews.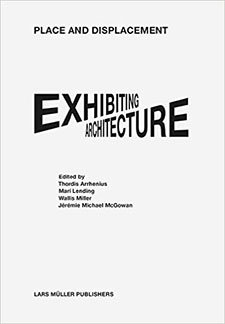 Nikolas Drosos reads
Place and Displacement: Exhibiting Architecture
, an edited collection of fifteen essays. Focusing on "the institutional structures that underpin architectural practice, theoretical discourse and its dissemination, as well as architecture's relationship to its publics and to mass media," the volume "reflects a greater tendency in scholarship to focus less on individual buildings."
Read the full review at caa.reviews
.
Christiana Maranci discusses
Rebuilding Anatolia after the Mongol Conquest: Islamic Architecture in the Lands of Rūm
by Patricia Blessing. The author "emphasizes the local circumstances in which the monuments were produced" and "argues that the lack of centralized control in Anatolia led … to a diverse and dynamic tradition best understood on its own terms."
Read the full review at caa.reviews
.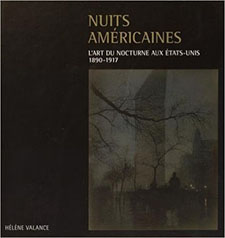 William Sharpe examines Hélène Valance's
Nuits américaines: L'art du nocturne aux États-Unis, 1890–1917
. This "much-needed history" shows "how image makers reacted to the ways in which the American night was lit, exploited, and commercialized from the turn of the twentieth-century until the U.S. entry into World War I," often in relation to "aesthetic, racial, imperial, and economic interests."
Read the full review at caa.reviews
.