posted by CAA — March 02, 2018
The results of the 2018 CAA Board of Directors Election were presented at the CAA Annual Business Meeting, Part II on Thursday, February 23 at 2:00 PM at the 106th CAA Annual Conference in Los Angeles. We are grateful to all the candidates who put forward their names for consideration this year.
Six candidates were selected for election by the 2017-18 Nominating Committee for a four-year term running from 2018–22.
We congratulate Laura Anderson Barbata, Audrey G. Bennett, Dahlia Elsayed, and Alice Ming Wai Jim on their election to the CAA Board of Directors.
Read more about the new board members:
Laura Anderson Barbata statement and resume
Audrey G. Bennett statement and resume
Dahlia Elsayed statement and resume
Alice Ming Wai Jim statement and resume
About the Board of Directors
The Board of Directors is charged with CAA's long-term financial stability and strategic direction; it is also the Association's governing body. The board sets policy regarding all aspects of CAA's activities, including publishing, the Annual Conference, awards and fellowships, advocacy, and committee procedures.
posted by CAA — March 02, 2018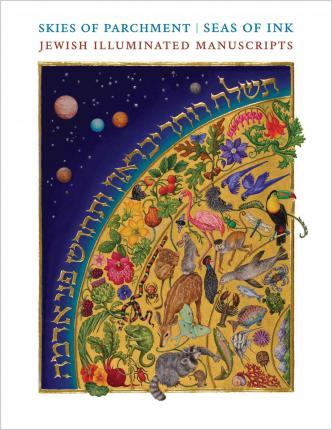 Joseph Shatzmiller reviews Skies of Parchment, Seas of Ink: Jewish Illuminated Manuscripts edited by Marc Michael Epstein. Read the full review at caa.reviews.
Sherry C. M. Lindquist discusses Seeing Sodomy in the Middle Ages by Robert Mills. Read the full review at caa.reviews.