posted by CAA — September 11, 2018
Affiliated Society News shares the new and exciting things CAA's affiliated organizations are working on including activities, awards, publications, conferences, and exhibitions.
We're seeking new organizations to join CAA's Affiliated Societies. Click here to learn more.
Mid-America College Art Association (MACAA)
Upcoming MACAA Conference: Oct 4—6, 2018: Techne Expanding  New /  Tensions New /  Terrains  New /  Tools @ The University of Nebraska-Lincoln
The 2018 MACAA Conference will explore wide-ranging interpretations of technology and its use and impact on the teaching, making, and performing art as well as the broader human experience. Recognizing that technology has art and craft at its root (techne) and isn't limited just to bigger, better, or faster tools and products, we will examine how we embrace or resist technology, how we celebrate or critique it, and consider its promise as well as its limits.
Reserve your room for the conference at the Embassy Suites by Hilton Lincoln. Tickets for the conference can be purchased through Eventbrite. Inquiries about the conference can be sent to Sandra Williams, Associate Professor and Conference Chair, swilliams2@unl.edu.
Get your MACAA membership registration here.
Upcoming MACAA Members' Exhibition will be held at the Eisentrager-Howard Gallery at the University of Nebraska-Lincoln, October 3-19, 2018.
Upcoming for CAA 2019: MACAA's CAA Affiliate Session
"Respond and Adapt: A Fuse of Art and the Other"
Co-chairs: Julie Marcelle Abijanac, Columbus College of Art & Design; Chung-Fan Chang, Stockton University
Wed, February 13, 2:00—3:30 PM, Room: Concourse G
A2RU
a2ru Circuits Webinar: Navigating Your Educational Path Toward an Interdisciplinary Career
Thursday, October 4, 2018
2:00-3:00pm ET
Register HERE
What might be needed to create an interdisciplinary career guide or toolkit for students who are looking toward a modern work life? This webinar will include alum from the a2ru Emerging Creatives Student Summits discussing both their interdisciplinary paths and experiences and what they would like to have known or had in support of their educational goals as an undergraduate student.
a2ru Annual National Conference: Arts Environments: Design, Resilience, and Sustainability
November 1-3, 2018
Hosted by University of Georgia (Athens, GA)
Registration now open!
The 2018 theme, Arts Environments: Design, Resilience, and Sustainability, is an invitation to explore the relationship between creativity and diverse cultural locations, by framing discussions about design, resilience, and sustainability in the context of interdisciplinary artistic and environmental practice. The theme offers an opportunity to think broadly about the ecology of the arts and their environments, in terms of performance, design, and engineering. A land and sea grant institution inextricable from the town of Athens and the broader ecologies of Georgia and the Southeast, the University of Georgia will provide a rich context for thinking creatively about Arts Environments globally. The 2018 conference will also include exhibits, installations, performances, and events throughout.
Historians of Islamic Art Association
The Historians of Islamic Art Association is delighted to annoucene that it's sixth biennial symposium, "Border Crossing," will be held at Yale University from October 25-27, 2018. Professor Zainab Bahrani will deliver the keynote lecture,"Ascent of Images: Mapping Time at the Amadiya Akropolis." The symposium will bring together an international group of established and emerging scholars of Islamic art and architecture to present new research on the theme of "Border Crossing." Very often the field has been defined as one centered on select regions of the Middle East, South Asia, and Central Asia, and focusing on traditional media and categories, such as the decorative arts, manuscript studies, and architecture. Less attention has been paid to regions on the so-called peripheries, including, for example, Southeast Asia and sub-Saharan Africa, or to disciplines that are not often associated with the field, such as film and anthropology.
"Border Crossing" will rethink the field of Islamic art and architecture by interrogating the ideas of translation, transmission, and transgression. Among the questions that will be asked are: How can this lens help us rethink works that form the "canon" of Islamic art? What is at stake in crossing disciplinary borders? What is lost and what is gained in abandoning traditional academic parameters? What may be learned through literal border crossings, whether they are by conservation authorities or refugees? As the works of several contemporary artists show, border crossings are ultimately ethical positions taken to evince the human condition itself. They thus provide potential to rethink the arts and cultures of the Islamic world, as well as the ways in which we study them today.
For more information, and to register, visit: hiaa2018.yale.edu
Association for Textual Scholarship of Art History (ATSAH)
William R. Levin (Centre College, emeritus) authored "The Bigallo Triptych:  A Document of Confraternal Charity in Fourteenth-Century Florence" in Confraternitas, vol. 29, no. 1 (Spring 2018), pp. 55-101, with eight reproductions.  The article considers the style, form, content, commission, and purpose of a long-recognized masterpiece of early Italian painting within the theological climate of its time, and is also available online at https://jps.library.utoronto.ca/index.php/confrat/article/view/29895.  The journal is published by the Centre for Reformation and Renaissance Studies on behalf of the Society for Confraternity Studies, both headquartered at the University of Toronto.
Liana De Girolami Cheney (UMASS Lowell emerita), Visiting Researcher in Art History at SIELAE, Universidad de Coruña, Spain and Universittà di Aldo Moro, Bari, Italy
"Lavinia Fontana's Cleopatra the Alchemist," Journal of Literature and Art Studies (August 2018), Vol. 8. No. 8, pp. 1-22.
AICA-USA
AICA-USA is excited to participate in a members-only viewing of Shimon Attie's public installation Night Watch. More Art, in collaboration with organizational partner, Immigration Equality, will host a VIP cocktail reception for AICA-USA members on the evening of Monday, September 24. This exclusive reception will include a walk as a group to the waterfront to view the work as well as the opportunity to meet with the artist, project participants, and More Art organizers. AICA-USA thanks More Art, Immigration Equality, and Shimon Attie for this special opportunity.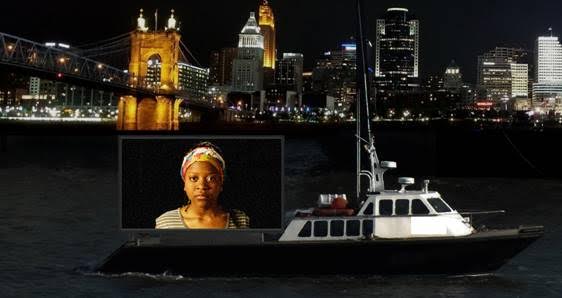 SECAC
The 74th Annual SECAC Conference, hosted by the University of Alabama at Birmingham, will be held October 17 through 20, 2018. More than 450 papers—on studio art, art history, art education, and graphic design—will be presented in 120 sessions. Offsite events include a keynote address by Andrew Freear of Auburn University's Rural Studio and a reception to view the exhibition Third Space/Shifting Conversations about Contemporary Art at the Birmingham Museum of Art. The annual SECAC Artist's Fellowship and Juried Exhibitions' reception at will be held at UAB's Abroms-Engel Institute for the Visual Arts. More information and conference registration are available at https://www.secacart.org.
Society of Historians of Eastern European, Eurasian, and Russian Art and Architecture (SHERA)
Society of Historians of Eastern European, Eurasian, and Russian Art and Architecture (SHERA) is pleased to announce the SHERA-sponsored session Looking East: Russian Orientalism in a Global Context, chaired by Dr. Maria Taroutina (Yale-NUS College) and Dr. Allison Leigh (University of Louisiana at Lafayette) at the College Art Association 2019 Annual Conference in New York City, New York Hilton Midtown, February 13-16, 2019. SHERA Business Meeting at the CAA Conference will take place on February 15, Madison Suite 12:30 to 1:30 pm, New York Hilton Midtown.
SHERA Business Meeting at the ASEEES 50th Annual Convention, 6-9 December, Boston, MA 2018, is scheduled on December 7, 8:00 to 9:30pm, 3 Brandeis, Boston Marriott Copley Place. The SHERA Travel Grant to the ASEEES Convention, in the amount of $ 1,500 made possible by a generous anonymous donation, has been awarded to Denis Stolyarov, a PhD student at The Courtauld Institute of Art, London UK, presenting his paper "Contested Spaces: Radical Potential in the Post-Soviet Art Gallery."
Midwest Art History Society
The Midwest Art History Society (MAHS) Fall Board Meeting will take place October 12 and 13, 2018 in Chicago.  Plans are well underway for the 2019 annual conference which will be held in Cincinnati.  Look for the conference call for papers to be distributed in the member's newsletter appearing soon.  In the meantime, you can check for updates, find membership information, and locate documentation of previous conferences at our website www.mahsonline.org.
At MAHS's recent conference in Indianapolis (April 5-7, 2018) Lauren DeLand, Assistant Professor Art History, Indiana University Northwest, received the MAHS Emerging Scholar Distinguished Presentation Award for her paper "A Fig Leaf for Jeff Koons:  Pornography, Privacy, and Made in Heaven."  The award is granted to an outstanding paper presented at the MAHS annual conference by an art historian who received his or her PhD within the last five years.
Pacific Arts Association (PAA)
Pacific Arts Association XIII International Symposium,  RESILIENCE: sustaining, re-activating and connecting culutre.   March 25-28, 2019, Brisbane, Australia.  Call for Full Sessions and Curated Panels, Demonstrations, Activations, Performances and Workshops.  Hosted by Queensland Museum, State Library of Queensland, Queensland Art Gallery, Gallery of Modern ARt and Queensland Performing Arts Centre.  For more information see: www.pacificarts.org
Curatorial Research Fellowship at MARKK, Museum am Rothenbaum World Cultures and Arts. Applications due September 30th 2018 – Fellowship should start in January 2019. The application materials should be written in English and sent in a single pdf file. They should include a research proposal specifying the thematic focus (max. 3000 words), a bibliography, a curriculum vitae, 3 references, and a cover letter explaining the motivation for the application.  Please address inquiries to Johanna Wild Museum am Rothenbaum
Phone: +49 (40) 428 879 -635
Email: johanna.wild@markk-hamburg.de
A new Scholarship in Oceanic Studies has been launched.    The Anthony JP Meyer Fellowship is intended for students and non-statutory researchers, with proven competence in the processing and analysis of non-Western art or with significant experience in the fields of history, art, ethnography or archeology.  The successful applicant will undertake a study in the collections of the Quai Branly Museum or in anoth French museum on objects of art and ethnography of Oceania. Further information:  http://www.meyeroceanic.art/
Association of Art Museum Curators Foundation
The AAMC Foundation Engagement Program for International Curators, made possible by major support from the Terra Foundation for American Art, will open its application portal on Tuesday, September 11. Through fostering international relationships between curators, AAMC aims to not only provide opportunities for professional development and exchange, but also expand and strengthen the international curatorial community and amplify the curatorial voice in the global dialogue between museum professionals.
The 12-month Program provides a framework for two curator pairings to interact regularly, reflecting on and developing their self-identified areas of advancement with each other. The Program includes travel funding for International Awardees, a participant stipend for US Liaisons, networking, and more, which are outlined in greater detail in the Program Components area of the application.
At the core of this Program is a year-long partnership between a non-US based curator (International Awardee) and a US-based curator (US Liaison) dedicated to professional development and exchange in areas including but not limited to research, project management, leadership development, cross-border exhibitions, loans, fundraising, marketing, dealer and donor relationships.
All applicants must be art curators working on or having worked within exhibitions and projects that explore historic American Art (c. 1500-1980), including painting; sculpture; works on paper, including prints, drawing and photography; decorative arts; and excluding architecture; design; and performance. Additional requirements include a minimum of 50% of the time for/with non-profit organizations will be considered. Please note that curators working in four-wall collecting and non-collecting, community based, and non-four wall organizations, at any location in the globe are eligible.
Visit the Program page to learn more about the Program's components: https://www.artcurators.org/page/GrantsTerra
The online application for International Awardees and US Liaisons opens on Tuesday, September 11, 2018, and are due by Monday, November 5, 2018 at 12pm ET. 
Association of Print Scholars
The Association of Print Scholars is pleased to announce the scholars and papers selected for inclusion in its affiliated society panel at the College Art Association conference taking place February 13-16, 2019 in New York.
Chaired by Christina Michelon (University of Minnesota, Twin Cities), the APS panel Coloring Print: Reproducing Race Through Material, Process, and Language investigates the racialized dimensions of print and printmaking. The medium has played a central role in the ideological founding of "race" and its hierarchies through visual representation. However, print's materials, processes, and the language we use to describe them interface with conceptions of race in ways that require further study. For example, the term "stereotype" originated in the printing trade but has since evolved to mean an oversimplified general idea, often with pejorative racial connotations; the invention of chromolithography in the nineteenth century offered a more nuanced way of representing skin tones but simultaneously enabled the increased circulation of racist imagery; the rabid appreciation and collection of Japanese prints in the West altered artistic production globally while idealizing Eastern cultures; anthropological sketches and watercolor studies of native peoples were routinely translated to print, widely reproduced, and used as tools of imperialism and colonialism.
Coloring Print examines global printmaking traditions that advance our understanding of the role of the medium in the social construction of race.  The papers chosen include "Red Ink: Ethnographic Prints and the Colonization of Dakota Homelands" by Annika Johnson (University of Pittsburgh); "Sites of Contest and Commemoration: The Printed Life of Richard Allen, America's Early Race Leader" by Melanee C. Harvey (Howard University); "A Franco-Indian Album: Firmin Didot's Indian Paintings and Le Costume Historique's Chromolithography (1888)" by Holly Shaffer (Brown University); and "The White Native Body in Asia: Woodcut Engraving and the Creation of Ainu Stereotypes" by Christina M. Spiker (St. Catherine University).
Save the date: APS will be holding a members' meeting and reception at C.G. Boerner Gallery, 526 West 26th Street, Rm 304, New York, on Friday, October 26, 2018 from 5:30-7 PM, with a tour of their new exhibition featuring the work of the early 20th century French printmaker J.E. Laboureur. Please feel free to join us if you are a current member of APS, or are interested in learning more about the organization!
Visual Resources Association (VRA)
The Visual Resources Association is a multidisciplinary organization dedicated to furthering research and education in the field of image management within the educational, cultural heritage, and commercial environments that has been affiliated with CAA for many years (http://vraweb.org/).
The next VRA international conference for image media professionals will take place at the Doubletree Hotel in the Little Tokyo area of downtown Los Angeles on March 26-29, 2019. We welcome CAA members as well as any intensive image users and like-minded information professionals to join in on what will be an exciting schedule of workshops, sessions, meetings, tours, and social events in Southern California.
At the LA conference, the organization's highest awards will be conferred and a call for nominations for both the Distinguished Service Award and the Nancy DeLaurier Award–is now open with a deadline of November 2, 2018. The Distinguished Service Award honors an individual who has made an outstanding career contribution to the field of visual resources and image management. The Nancy DeLaurier Award, named for one of the pioneers of the visual resources profession, honors either a single individual or a group of visual resources professionals for distinguished achievement in the field. "Achievement" is measured by immediate impact, and may take the form of published work, oral presentation, project management, software development, technology application, web site creation, or other outstanding effort or project. Although nominations for the awards are initiated by Visual Resources Association members, the nominees need not be members of the Association. (http://vraweb.org/call-for-2019-nominations-distinguished-service-award-nancy-delaurier-award/)
For more information about the important work and professional development activities sponsored by the Visual Resources Association or the VRA Foundation, please contact Maureen Burns, VRA's CAA Affiliate Representative at moaburns@gmail.com or 310-489-3792.
Design Incubation
Portfolio Success: Strategies for Professional Development
Saturday, September 22, 2018.
2pm–5pm.
Type Directors Club
347 W 36th St., #603,
New York, NY 10018
Join industry professionals and design educators for a panel discussion on creating effective design portfolios. We will explore the role portfolios play in a successful design career now and in the future and will ask, are traditional portfolios still relevant? If so, what does a successful portfolio look like and what kind of projects should be included? Panelist will discuss what clients and employers want to see and which abilities industry leaders consider most important? You are invited to join the discussion as we look at new ways of teaching and explore emerging trends in effective portfolio development.
PANELISTS
Christina Black 

Vice President, Creative Director
Showtime Networks Inc.
Michael McCaughley
Lead Designer at OCD
Holly Tienken

Assistant Professor 
Communication Design
Kutztown University of Pennsylvania

Peter Lusch
Assistant Professor
Dept of Art, Architecture & Design
Lehigh University
Event details: https://designincubation.com/design-events/portfolio-success-strategies-for-professional-development/
Event Registration: https://www.eventbrite.com/e/portfolio-success-strategies-for-professional-development-tickets-48564564921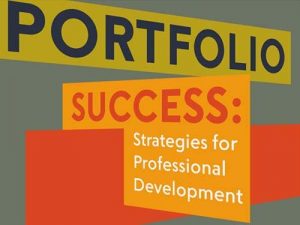 Society of Architectural Historians (SAH)
The Society of Architectural Historians has announced the recipients of the 2018 SAH/Mellon Author Awards. These awards are granted to scholars publishing their first monograph on the history of the built environment and help defray the expenses of image licensing, reproduction, and creation of original drawings and maps. SAH awarded a total of $17,498 to the following forthcoming book projects: Irit Katz, The Common Camp: Instruments of Power and Resistance on the Edge of Architecture (University of Minnesota Press), Conrad Kickert, Dream City: Creation, Destruction and Reinvention in Downtown Detroit (The MIT Press), Mariana Mogilevich, The Invention of Public Space: Design and Politics in Lindsay's New York (University of Minnesota Press), and Ünver Rüstem, Ottoman Baroque: The Architectural Refashioning of Eighteenth-Century Istanbul (Princeton University Press).
SAH is accepting applications for the H. Allen Brooks Travelling Fellowship, which allows a recent graduate or emerging scholar to study by travel for one year. The fellowship is designed to provide an opportunity for a recent graduate with an advanced degree or an emerging scholar to see and experience architecture and landscapes firsthand, think about their profession deeply, and acquire knowledge useful for their future work. The application deadline is September 30, 2018.
SAH has announced the recipients of the 2018 SAH Awards for Architectural Excellence. Established in 2010, these awards recognize individuals for outstanding achievements in architectural practice and academic study. The 2018 winners include architects Cynthia Weese, FAIA, Robert A.M. Stern, FAIA, Harry Hunderman, FAIA, and Deborah Slaton. The recipients will be recognized at the 9th annual SAH Awards Gala on Friday, November 2, 2018, at The Arts Club of Chicago. Tickets are on sale now.
Community College Professors of Art and Art History
The Community College Professors of Art and Art History is looking for submissions for our panel at the upcoming FATE (Foundations in Art Theory and Education) Conference in April 2019. Our session, Professional Practice/Professional Foundations will be accepting submissions until September 25 on the Fate website (we are session number 42). We look forward to seeing everyone at our session and business meeting at the CAA Conference in February 2019 in New York. Need more information? Questions? Contact: Susan Altman saltman@middlesexcc.edu
Foundations in Art: Theory and Education (FATE)
Deadline: September 25: Submit your paper proposals for panels and workshops! FATE's 17th Biennial Conference, "Foundations in Flux," will be hosted by Columbus College of Art & Design in Columbus, Ohio on April 4th-6th, 2019. http://www.foundations-art.org/conferences
Submissions: https://www.foundations-art.org/conference-registration
Join us September 14-15, 2018, for a Regional FATE Conference at the University of Central Florida in Orlando, Florida for a symposium to share your new and developing pedagogical approaches, curriculum, and projects. This will provide the unique opportunity to hear fellow art colleagues share their experiments, successes, and failures and how they will continue to change in the future. https://www.foundations-art.org/regional-events
September 22: FATE Regional Forum: FREE: Creating the right foundations program sometimes feels like a moving target based on changing technology and theory in upper level programs. Stevenson University will host this regional forum and it will include a presentation and discussion by Catherine Behrent on the recent overhaul of MICA's foundation program. Lori Rubeling, from Stevenson, will be discussing strategies for introducing practice-led research in foundations. To attend, please RSVP by Monday, September 10th. Please contact Lori Rubeling, LRubeling@stevenson.edu or Heidi Neff, hneff@harford.edu to RSVP.