posted by CAA — Oct 09, 2018
Understanding Japan for CAA – Arts & crafts, history, religion & traditions
May 9-20, 2019
CAA is pleased to partner with Martin Randall Travel to offer an exclusive trip for scholars and artists to Japan.
"Understanding Japan for CAA – Arts & Crafts, History, Religion & Traditions" will take place May 9-20, 2019, and will be led by independent Japan scholar and CAA lifetime member, Pauline Chakmakjian.
Designed specifically for CAA members, this extensive tour will take visitors to the heart of Japan to explore its art and architecture, the continuing work of its craftspeople, its natural beauty and heritage, and modern Japan and its position in the world. Beginning in Tokyo, Understanding Japan for CAA promises to be a remarkable opportunity to engage with many aspects of the country. The tour features:
Modern architecture in Tokyo and the contrasting traditional buildings in Shirakawa and Takayama.
Stunning Buddhist temples and gardens in Kyoto, and the legendary, ancient shrine at Izumo.
Traditional arts and crafts in Kanazawa.
Overnights in a traditional ryokan (Japanese inn) and an onsen hotel (with natural hot spring bathing options).
An exploration of the Japanese character in history and today, with specialist lectures by Pauline Chakmakjian.
More about Pauline Chakmakjian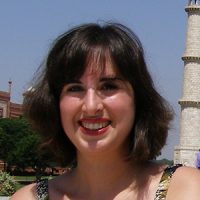 Pauline Chakmakjian is an independent lecturer on a variety of subjects related to the history, fine arts and culture of Japan. She lectures for private member societies, corporate entertainment, private homes, universities, cruises, charities and other related organizations including lecture tours in Australia and New Zealand. She holds a BA in English Literature during which she was also awarded a Merit Scholarship in Fine Art, a Diploma in Law, an MA in Modern French Studies and is a member of the Honourable Society of the Inner Temple. Pauline was elected onto the Board of the Japan Society of the United Kingdom from 2008–2014 and the Japan Society of Hawaii from 2015–2017. In 2014, Pauline was appointed a Visit Kyoto Ambassador by the Mayor of the City of Kyoto.
A portion of the proceeds from every trip will support CAA and its mission to advance art and design.