posted by CAA — Dec 18, 2018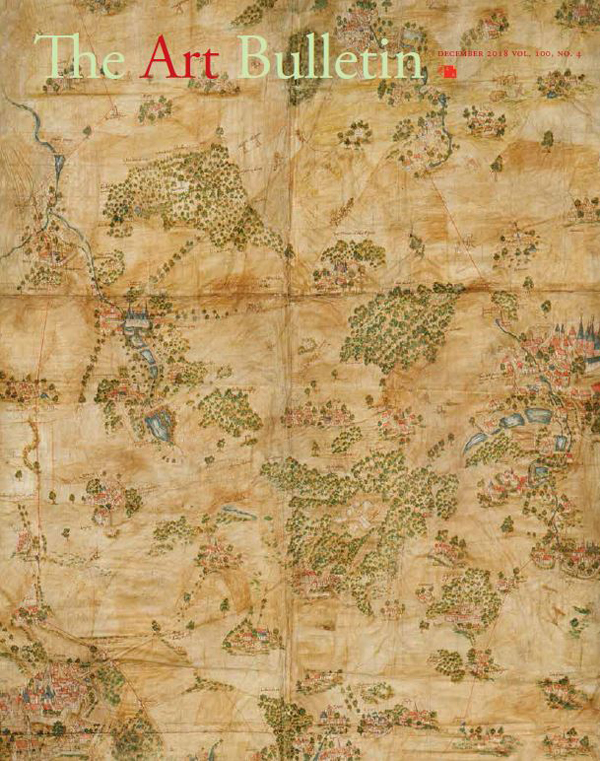 Print copies of The Art Bulletin will arrive in mailboxes soon. Click here to explore the digital version.
TABLE OF CONTENTS
EDITOR'S NOTE
Owning, Claiming, and Representing Land
Nina Athanassoglou-Kallmyer
ARTICLES
Mastering the Landscape: Geometric Survey in Sixteenth-Century France
Anthony Gerbino
Shifting Panoramas: Contested Visions of Cuzco's 1650 Earthquake
Patrick Thomas Hajovsky
Landscape and Iconicity: Proskynetaria of the Holy Land from the Ottoman Period
Pnina Arad
Entertaining War: Spectacle and the Great "Capture of Wuhan" Battle Panorama of 1939
Kari Shepherdson-Scott
REVIEWS
Olga Bush, Reframing the Alhambra: Architecture, Poetry, Textiles and Court Ceremonial
Patricia Blessing
Jennifer Raab, Frederic Church: The Art and Science of Detail
Katherine Manthorne
Not a member? Click here to join CAA and explore the issue in full.