posted by CAA — Aug 28, 2019
Want articles like these in your inbox? Sign up: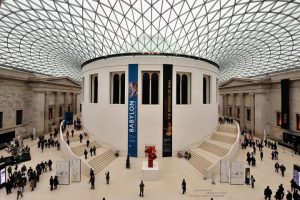 A New Definition of "Museum" Sparks International Debate
The International Council of Museums's proposed definition—which incorporates mention of "human dignity and social justice"—has stirred debate among the consortium's 40,000 professionals. (Hyperallergic)
Don't Stress the New Semester
If you're scrambling to create a syllabus, find useful readings, and develop effective assignments, remember you don't have to recreate the wheel. Here's a great round up of resources from AHTR. (Art History Teaching Resources)
The Met Is Investigating Objects in Its Collection With Ties to Disgraced Dealer Subhash Kapoor. Will Other Museums Follow Suit?
Kapoor was arrested in 2011 for allegedly operating one of the largest antiquities smuggling operations in the world. (artnet News)
Sexism in the Academy
While there were significant gains during much of the 20th century, feminist progress in the academy has slowed—and may have already come to a halt. (n+1)