posted by Allison Walters — Dec 15, 2020
December CWA Picks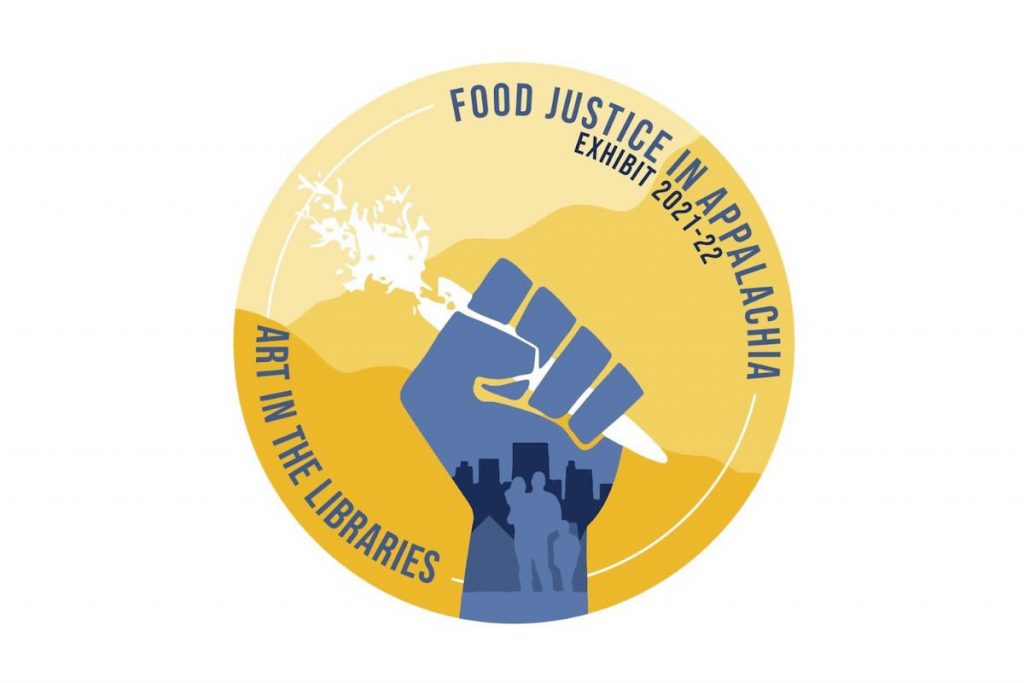 December Picks from the Committee on Women in the Arts celebrate a selection of events, exhibitions and calls for work and participation featuring feminist and womxn artists and addressing issues concerning social justice and ethics in intersectional and transnational perspectives.
Food Justice In Appalachia: Call For Content; An exhibit by WVU Libraries in partnership with the WVU Food Justice Lab and the WVU Center for Resilient Communities.
https://exhibits.lib.wvu.edu/gallery_foodjustice
The call (deadline on February 1st, 2021; exhibition launch in August 2021) invites submissions exploring concepts of food justice, food sovereignty and community food security. Selected works will be included in an exhibition, which focuses on ways in which the food system shapes landscapes, defines economic systems and informs cultural practices.
Curators Conversation: Curating the Digital — a Webinar hosted by Art Curator Grid and SALOON London on December 17th, 2020
https://www.eventbrite.pt/e/curators-conversation-curating-the-digital-tickets-129483736341
Curators Julia Greenway and Noelia Portela will be in conversation with SALOON London co-founder Mara-Johanna Kolmel to explore the online spheres and the digital realm in curatorial practices. SALOON London is a professional network for women in the arts with the objective of creating an open forum to exchange ideas, experiences and initiate collaborations.
Online exhibition accompanying On Transversality in Practice and Researchconference 9-11 December 2020, organised by PhD students from across the UK
https://ontransversality.wordpress.com/exhibition/
This exhibition presents the works of Maria Teresa Gavazzi, Emily Beaney, Stav B and Caio Amado Soares, and Niya B. who reflect on the issues addressed by the conference themes: interdisciplinarity, intersectionality and transnationalism in research praxis, from anti-racist, decolonial, feminist, and queer methodological perspectives.
Feminist Art Coalition (FAC)
https://feministartcoalition.org/
FAC, a platform for art projects informed by feminisms, encourages collaborations between arts institutions with the aim of promoting and advocating for social justice and structural change. A series of collaboratively conceived events and exhibitions planned for 2020 have been postponed to 2021 because of COVID-19 closures.
Our inheritance was left to us by no testament prelude exhibition to OnHannah Arendt: Eight Proposals for Exhibition; Richard Saulton Gallery, London
https://www.richardsaltoun.com/exhibitions/85-our-inheritance-was-left-to-us-by-no/installation_shots/
Richard Saulton Gallery launches its programme 'On Hannah Arendt' in January 2021 addressing the political philosopher's 1968 publication Between Past and Future, in which Arendt questions the lost freedoms in the period post World War II and the threads of broken traditions. The group exhibition Our inheritance was left to us by no testament, a prelude to the launch, features the work of seven women artists from Eastern Europe, Alina Szapocznikow, Barbara Levittoux-Świderska, Renate Bertlmann, Běla Kolářová, Jagoda Buić, Jolanta Owidzka and Erna Rosenstein, that speak to possibilities in art without tradition.