posted by CAA — Aug 15, 2022
Affiliated Society News shares the new and exciting things CAA's affiliated organizations are working on including activities, awards, publications, conferences, and exhibitions.
Interested in becoming an Affiliated Society? Learn more here.
---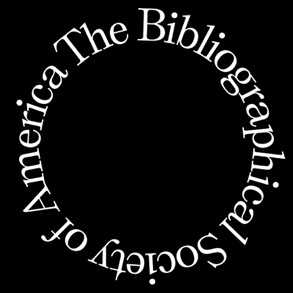 Bibliographical Society of America
Announcements 
New Open Access Resource for Teaching & Study of Material Texts: BibSite Beta is Here!
The Bibliographical Society of America is delighted to announce the redesign and beta launch of BibSite, the Society's open access resource for discovering and sharing bibliographical research and pedagogical materials at bibsite.org.
Designed for scholars, instructors, professionals, and students of bibliography in the broadest sense of the term, BibSite connects users to materials that can further their own research, teaching, and studies. Visit bibsite.org to search and browse a growing array of hosted and indexed materials.
Share Your Work on BibSite
People who study and work with textual objects can use BibSite to share their work as a hosted media file or as an indexed resource published elsewhere online. Syllabi, lesson plans, image sets, conference presentations, enumerative bibliographies, datasets, and other bibliographical materials are all welcome contributions. Learn more.
This project was made possible by a grant from the Gladys Krieble Delmas Foundation.
Opportunities
In keeping with the central value the Society places on bibliography as a critical framework, the BSA funds a number of fellowships to promote inquiry and research in books and other textual artifacts in both traditional and emerging formats.
Bibliographical projects may range chronologically from the study of clay tablets and papyrus rolls to contemporary literary texts and born-digital materials. Topics relating to books and manuscripts in any field and of any period are eligible for consideration as long as they include analysis of the physical object – that is, the handwritten, printed, or other textual artifact – as historical evidence.
We will be spotlighting the various Fellowships here in our Twitter feed throughout the summer. Follows us online, or follow the link above to visit our website for details about the numerous opportunities available to members and non-members alike.
Applications are due 3 October.
Apply to the BSA New Scholars Program
The application portal is now open for the BSA's New Scholars Program.  This program promotes the work of scholars new to bibliography, broadly defined to include the creation, production, publication, distribution, reception, transmission, and subsequent history of all textual artifacts. This includes manuscript, print, and digital media, from clay and stone to laptops and iPads.
The award is $1,000, with a $500 travel stipend. Three awards are made each year as part of a two-pronged program:
New Scholars present fifteen-minute talks on their current, unpublished bibliographical research during the program preceding a program preceding the Society's Annual Meeting, held each January. The 2023 Annual Meeting will be held in New York on January 27, 2023.
Expanded versions of New Scholars' papers are submitted to the editor of The Papers of the Bibliographical Society of America (PBSA) for publication, subject to peer review.
Applications are due 1 September.
Publications
Publication of CAA 2021 session papers in the  Journal of Art Historiography
A paper from "The Print in the Codex," the Bibliographical Society of America's sponsored session at the 2021 College Art Association annual conference, has just been published in the June 2022 issue of the Journal of Art Historiography: Sarah C. Schaefer (University of Wisconsin-Milwaukee), "Bibles unbound: the material semantics of nineteenth-century scriptural illustration." A second paper from that same session will be published in the December 2022 issue: Silvia Massa (Kupferstichkabinett, Staatliche Museen zu Berlin), "From the reliure mobile to the Schraubband. Collecting and storing prints in mobile albums at the Kupferstichkabinett in Berlin."
---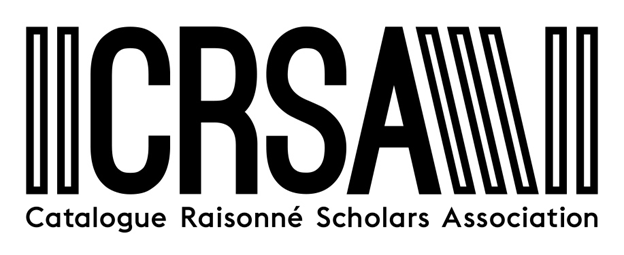 Catalogue Raisonné Scholars Association
CRSA Gets With the Zoom Program(s)
Events
Programs with art lawyer Pamela L. Grutman and editor Phil Freshman (President, Association of Art Editors) have highlighted the Catalogue Raisonné Scholars Association's recent online programming. Please see CRSA's website (catalogueraisonne.org) for details on other upcoming webinars, including a presentation on the database of catalogues raisonnés compiled and hosted by the International Foundation for Art Research (IFAR).
CRSA's first roundtable program is Scholars on Sources: Tapestry Archives, which will bring together scholars who have conducted extensive archival research on topics in twentieth-century tapestry. Presenters include Marit Paasche, Giselle Eberhard Cotton, Ann Lane Hedlund, and Lilien Lisbeth Feledy. This public offering has been organized by Mae Colburn, studio manager and archivist, for tapestry artist Helena Hernmarck. The roundtable takes place on September 30th, with further details available on their event registration page.