posted by Allison Walters — Jan 08, 2021
 The following article was written in response to a call for submissions by CAA's International Committee. It is by Ilaria Jessie Obata, an art historian and curator currently completing an MA in Curating Art and Cultures at the University of Amsterdam.
Victor Sonna's first solo exhibition, 1525, which opened at the Van Abbemuseum in Eindhoven in July 2020, tells a multilayered story of personal introspection and shared colonial legacies. This collaboration between the artist and the museum is among the most recent exhibitions that fall under the mission scope of Musea Bekennen Kleur (Museums Confess Color), a contemporary platform established in Amsterdam in March 2020, in which "museums take accountability and responsibility through ongoing conversations about achieving diverse and inclusive institutional settings" (Musea Bekennen Kleur, https://museabekennenkleur.nl/).
The Van Abbemuseum, a participant in this project, is also one of the first museums in the Netherlands to embark upon a steady process of decolonizing its exhibitions and collections. This institutional decision was further marked by the Van Abbemuseum's 2007 exhibition, Be(com)ing Dutch, in which participating artists Anette Kraus and Petra Bauer criticized racialized images of Zwarte Piet (Black Pete), which perpetuate the use of black face for the Sinterklass holiday (Saint Nicholas). The museum encountered severe backlash from the far-right party in the Netherlands for its criticism of the Dutch holiday, which further exposed this contested discussion within the country as whole. This response exemplified the need to continue the process of decolonizing cultural and educational platforms that perpetuate racial stereotyping. Therefore, Sonna's solo exhibition builds upon the museum's desire for institutional accountability regarding the Netherland's recent past and its involvement with the trans-Atlantic slave trade. Sonna and the Van Abbemuseum decided to organize an exhibition with a dynamic narrative that would prompt discussion about contemporary colonial legacies. Working together, Sonna, Van Abbe director Charles Esche, curator Steven ten Thije, and guest curator Hannah Vollam, designed and curated an exhibition that presented Sonna's research from multiple perspectives.
Born in 1977, Victor Sonna is a visual artist who moved to the Netherlands at age nineteen from Yaoundé, Cameroon. Having studied at the Design Academy in Eindhoven and then at the AKV | St. Joost in Den Bosch, Sonna is based in Eindhoven and works in various mediums. His Van Abbemuseum exhibition includes three installations of tapestries, prints, and audio-visual material. The exhibition narrative started with his purchase of a pair of chains that once belonged to an enslaved person in New Orleans. The number 152 was engraved on these chains and thus remains the focal point for the exhibition title, 1525 (Fig. 1). Sonna's installations regularly refer to the commoditization of human life under slavery, or rather "…the treatment of persons as property or, in some kindred definitions, as objects… when the individual is stripped of his previous social identity and becomes a non-person, indeed an object and an actual or potential commodity" (Igor Kopytoff, "The Cultural Biography of Things: Commoditization as Process," in The Social Life of Things: Commodities in Cultural Perspective, p. 65). Sonna's purchase led to his own research on the socio-historical impact of colonial exploitation, which constructed and perpetuated the commodification of human life for Western imperial profit.
His audio-visual works, which contextualize and document the slave trade in Ghana, are shown in six separate film installations in the exhibition. Sonna visually captured the external and internal space of Fort Elmina, a former slave trading post that was seized and consolidated by the Dutch in 1637. He documents remembrances of the trans-Atlantic slave trade, which have remained imprinted upon the walls of the fort and linger within the smell of the dungeons. The fort "plays a central role within the exhibition since the title,1525, also corresponds to the year marking the departure of the first slave ships from the West African coast to the Caribbean islands"(Harmen van Dijk, TrouwNL, 18 July 2020, translated from Dutch by the author). Sonna used this historical research to better understand the dehumanizing effects of the trans-Atlantic slave trade that turned enslaved African individuals into commodities, and led to a specific form of merchandising the colonial: distinguishing people as objects and as lesser than human.
The accompanying installations showcase Sonna's training as a visual artist as he meshes together the mediums of sculpture, metalwork and tapestry through the jaw-dropping 82-foot-high steam beam tower, from which his framed tapestries hang within the inner spire of the museum. This massive installation, titled the Tower of Babel (Fig. 2), contains the 152 tapestries that require multi-angled viewings because both sides of the frames are packed with layers of overlapping materials, from glued cane sugar to metallic nails and coins. Sonna gathered 152 European Gobelins tapestries, made between the eighteenth and twentieth century, which comprise his series Bleach and Dust, Sugar and Rubber and Maps. However, Sonna wanted to deconstruct the singular perception of these tapestries as representing "the history and prosperity of Europe" (Harmen van Dijk, TrouwNL, 18 July 2020, translated from Dutch by the author), by exposing the forms of exploitative slave labor used to extract materials such as sugar and rubber, which are imbedded and glued onto the surface of the tapestry. On Sonna's website he states that this series approaches the "layering and displaying of connected histories that have been etched, trapped and layered in the earth" (Victor Sonna, http://victorsonna.com/site/news.php ).
Sonna presses different sculptural materials into the tapestries, creating multiple reliefs on their surfaces (Figs. 3,4,5). He "traps" metallic objects: coins, metal chains, and nails along with Kente cloth from Ghana that has been rolled up and sewn into the tapestries, and granulated cane sugar glued around the edges. He purposefully imbeds these materials into the textural DNA of the tapestry and locks each object inside it. The reliefs pushing out of the tapestry juxtapose the Gobelins framed surface with the visual effects of these contrasting materials, making us look again. The materiality of such commodities is weighed down by the history of their production, one fueled by the violence and death that characterizes the slave trade and its plantations. The artist's desire to etch and trap together seemingly disparate materials creates a correlation between a shared European history of colonial exploitation and the creation of racial difference.
Lastly, a striking section of this exhibition required two visitors to stand in front of one another, separated by a series of fifty-two silkscreen frames titled the Wall of Reconciliation (Fig. 6). The term "reconciliation" connotes Sonna's desire to ensure that the printed image reconciled two opposing views. Every silkscreen required a dark backdrop in order to see the printed image; it is only visible if two visitors are standing on opposites sides of the same screen. Thus, the two viewers on opposite sides see the same explicit images of violence that are part of a series of drawings depicting slavery in Suriname, a Dutch colony that gained independence only in 1975. In Figure 7, the image depicts a young boy holding a rake, signifying the effects of enforced labor during the formative years of a child's life and how it can mold a perception of the self that is intrinsically tied to an object of labor. Henceforth, each of these installations emphasized Sonna's desire to deconstruct a biased and unilateral frame of reference. 
1525, which has received acclaimed reviews in the Dutch press, is on display at the Van Abbemuseum until May 2021. Writers have collectively applauded the museum's commitment to showcasing this stirring and historically fueled narrative. The Van Abbemuseum will continue to produce related public programming that is both accessible and reflective of its mission to highlight the legacies of Western colonialism in a Northern European context.
posted by Allison Walters — Dec 22, 2020
We are saddened to learn of the passing of Robert L. Herbert, a visionary in art history and extraordinary teacher to many. He received CAA's Distinguished Lifetime Achievement Award for Writing on Art in 2008. He passed December 17 of a stroke at 91.
Robert L. Herbert
In an extraordinary career spanning more than sixty years, Robert L. Herbert was remarkably consistent in a practice that has come to define the social history of art, which he described as "the moral and passionate … search for what paintings and drawings meant in the artists' time."1
As an undergraduate at Wesleyan University in the late 1940s and early 1950s, he was fascinated by the history of science, an interest that encouraged his study of color theory in his dissertation on the nineteenth-century French artist Georges Seurat, completed at Yale University under the direction of George Heard Hamilton in 1957. By that time, Herbert had already been inspired by the work of Meyer Schapiro, who encouraged his lifelong commitment to socialism as a framework for political and intellectual development. Proud of his roots in a working-class New England family, Herbert resisted the formalist bias of his training, although he readily acknowledges a debt to those who taught him to look carefully at works of art and to appreciate the importance of technique and pictorial structure. From the beginning he always insisted that "the stuff of ordinary daily life should enter into art history," and made it his goal "to restore the flesh of real painters and their culture to the bones of style and form."
A desire to balance respect for the artist's distinctive modes of representation with a socially and historically grounded reading of subject matter was a salient feature of Herbert's research, which focused, for example, not only on the color and facture of paintings by Seurat and other Neoimpressionist artists, but also on the distinctive subject matter and the politics of their art. Recognizing that the prevailing view of Seurat tended to privilege his large-scale paintings, Herbert trained attention on his drawings in a book published in 1963; yet he also continued to explore the meanings of Seurat's paintings, organizing a major retrospective exhibition on the hundredth anniversary of the artist's death in 1991 as well as another, Seurat and the Making of "La Grande Jatte," that was devoted to his most celebrated painting in 2004. In fact, many of Herbert's most innovative and important contributions to the history of art have been made in the context of exhibitions, which require careful attention to individual objects in addition to the presentation of a unifying conception of the whole. For his first foray into this genre of scholarship, the 1962 exhibition Barbizon Revisited, Herbert wrote a catalogue that won CAA's Frank Jewett Mather Award and precipitated a renewed appreciation of the work and historical significance of mid-nineteenth-century landscape painters such as Corot, Millet, and Rousseau, among others. His ambition for the exhibition was expressed in terms that convey his dedication to a particular kind of art-historical practice: "The purely historical treatment of art is bloodless. The real heritage of Barbizon art is in the paintings, and their vitality must be experienced in our viscera. Otherwise works of art are documents to be assessed, catalogued, and filed away. But there is a proper use of history, namely, to prod us into discoveries which release our imagination and permit us to rise to the realm of true poesis. An historical evaluation of Barbizon art will only have value if it succeeds in doing just this."
Just as the study of Seurat's drawings prompted Herbert to look carefully at Millet's drawings and other work in articles and exhibitions of the 1960s and 1970s, so Seurat's paintings eventually led him to the work of Fernand Léger, whom he considers to be Seurat's descendant and a great practitioner of the craft of painting. Thus although Herbert's scholarly reputation is bound to his work on nineteenth-century French painters—he has written books on Monet and Renoir, a survey devoted to the leisure subjects of the Impressionists, as well as the publications mentioned above on Seurat, Millet, and the Barbizon School—he has also produced significant scholarship on early-twentieth-century modernism. His first contribution to that field was an edited volume of ten essays, Modern Artists on Art, published in 1964. This was followed twenty years later by a detailed study of the large, diverse collection of European and American modernist art from the Société Anonyme that Katherine Dreier had bequeathed to Yale at midcentury and that Herbert had explored for many years together with his students. Along the way, Herbert developed research he had undertaken as a graduate student into a book, published in 1972, on David's Brutus and its political significance in the context of the French Revolution; his commitment to the social history of art was also evident in a volume of selected art criticism by John Ruskin that Herbert edited in 1964 and for which he wrote an eloquent introduction that provided a thoroughgoing reevaluation of Ruskin's significance from a variety of perspectives, demonstrating his acute relevance to the social history of art that Herbert was in the process of articulating at the time.
It is impossible to summarize Herbert's contributions to art history simply in terms of his scholarly production, impressive as that output has been. He has also been an inspiring teacher of undergraduate and graduate students, setting an example in countless ways that go well beyond his commitment to scrutinizing original works of art alongside archival resources of the most diverse kinds. In addition to imparting these indispensable staples of the trade, he maintained an extraordinary level of personal and professional engagement with his students, loyally supporting their ambitions and celebrating their achievements, whether large or small. Refusing to be impressed by conventional measures of status, in 1990 he acted on his commitment to feminism by relinquishing his position at Yale in order to join his wife, Eugenia Herbert—whom he has always described as his greatest intellectual companion—on the faculty of Mount Holyoke College.
As professor emeritus and living in South Hadley, Massachusetts, he discovered a passionate interest in the life and work of a mid-nineteenth-century female botanist and illustrator named Orra White Hitchcock. "I've taken the plunge," Herbert has remarked, "into the world of American women's diaries, into travel diaries, and into the history of geology and the natural sciences, embraced in the broader spectrum of American social and cultural history of the middle third of the nineteenth century. It's a new world for me, and I have no regrets at giving up French art history!" Subsequently he turned to exploring the history of Mount Holyoke and curated several exhibitions with James Gehrt and Aaron Miller.
He died December 17 of a stroke at 91 and is survived by his wife of 67 years Eugenia (Fi); children, Tim, Rosie, and Cathy; their mates, Mara, John and Chris; six grandchildren, and a wealth of friends to whom he was immensely devoted as well.
posted by Allison Walters — Dec 21, 2020
We're delighted to announce that the Keynote Speaker for the 109th CAA Annual Conference will be Skawennati, who will address the membership during Convocation.
Skawennati makes art that addresses history, the future, and change from her perspective as an urban Kanien'kehá:ka (Mohawk) woman and as a cyberpunk avatar. Her early adoption of cyberspace as both a location and a medium for her practice has led to groundbreaking projects such as CyberPowWow and TimeTraveller™. She is best known for her machinimas—movies made in virtual environments—but she also produces still images, textiles and sculpture.
Her works have been presented in Europe, Oceania, China and across North America in exhibitions such as "Uchronia I What if?", in the HyperPavilion at the 57th Venice Biennale; "Now? Now!" at the Biennale of the Americas; and "Looking Forward (L'Avenir)" at the Montreal Biennale. They are included in the collections of the National Gallery of Canada, the National Bank of Canada and the Musée d'art contemporain de Montréal, among others. She was honoured to receive the 2019 Salt Spring National Art Prize Jurors' Choice Award and a 2020 Smithsonian Artist Research Fellow. Skawennati is represented by ELLEPHANT, and her work is viewable at skawennati.com.
Skawennati has been active in various communities. In the 80s she joined SAGE (Students Against Global Extermination) and the Quebec Native Women's Association. In the 90s she co-founded Nation to Nation, a First Nations artist collective, while working in and with various Indigenous organizations and artist-run centres, including the Native Friendship Centre of Montreal and Oboro. In 2005, she co-founded Aboriginal Territories in Cyberspace (AbTeC), a research-creation network whose projects include the Skins workshops on Aboriginal Storytelling and Digital Media as well as the Initiative for Indigenous Futures. Throughout most of the teens, she volunteered extensively for her children's elementary school, where she also initiated an Indigenous Awareness programme. In 2019, she co-founded centre d'art daphne, Tiohtià:ke/Mooniyang/Montreal's first Indigenous artist-run centre.
Born in Kahnawà:ke Mohawk Territory, Skawennati belongs to the Turtle clan. She holds a BFA from Concordia University in Montreal, where she resides.
Convocation will be held on Wednesday, February 10, 2021, 4:30-6:00 pm EST. Access to Convocation requires free registration for "Free and Open Sessions" and is included in paid registration.
posted by Allison Walters — Dec 16, 2020
CAA is pleased to announce the 2021 finalists for the Charles Rufus Morey Book Award and two Alfred H. Barr Jr. Awards. The winners of the three prizes, along with the recipients of other Awards for Distinction, will be announced in February 2021 and presented during Convocation in conjunction with CAA's 109th Annual Conference, taking place on February 10-13, 2021.
2021 Charles Rufus Morey Book Award finalists  
Charles L. Davis II, Building Character: The Racial Politics of Modern Architectural Style, University of Pittsburgh Press, 2019 
Emine Fetvaci, The Album of the World Emperor: Cross-Cultural Collecting and the Art of Album-Making in Seventeenth-Century Istanbul, Princeton University Press, 2019 
Nicole R. Fleetwood, Marking Time: Art in the Age of Mass Incarceration, Harvard University Press, 2020 
John Warne Monroe, Metropolitan Fetish: African Sculpture and the Imperial French Invention of Primitive Art, Cornell University Press, 2019 
Liza Oliver, Art, Trade, and Imperialism in Early Modern French India, Amsterdam University Press, 2019 
2021 Alfred H. Barr Jr. Award finalists 
Katherine A. Bussard and Kristen Gresh, Life Magazine and the Power of Photography, Yale University Press, 2020 
Eleanor Jones Harvey, Alexander von Humboldt and the United States: Art, Nature, and Culture, Princeton University Press, 2020 
Stephen Little and Virginia Moon, ed., Beyond Line: The Art of Korean Writing, Los Angeles County Museum of Art and DelMonico Books, 2019
Alisa LaGamma, Sahel:  Art and Empires on the Shores of the Sahara, The Metropolitan Museum of Art, 2020 
Louis Marchesano, ed., Käthe Kollwitz: Prints, Process, Politics, Getty Publications, 2020 
Catherine Jenkins, Nadine M. Orenstein, and Freyda Spira, The Renaissance of Etching, The Metropolitan Museum of Art, 2019 
2021 Alfred H. Barr Jr. Award for Smaller Museums, Libraries, Collections, and Exhibitions finalists 
Gean Moreno, Ettore Sottsass and The Social Factory, Institute of Contemporary Art, Miami and DelMonico Books, 2020
Adriano Pedrosa, José Esparza Chong Cuy, Julieta González, and Tomás Toledo, Lina Bo Bardi: Habitat, Museu de Arte de São Paulo Assis Chateaubriand (MASP) and DelMonico Books, 2020 
Luca Guido, Angela Person, and Stephanie Pilat, ed., Renegades: Bruce Goff and the American School of Architecture, University of Oklahoma Press, 2020 
Andrea Rosen, Wood Gaylor and American Modernism, 1913-1936, Fleming Museum of Art, 2020 
Jinah Kim and Todd Lewis, Dharma and Puṇya: Buddhist Ritual Art of Nepal, Brill, 2019

Aprile Gallant, Floyd Cheung, and Margo Machida, Defiant Vision: Prints & Poetry by Munio Makuuchi, Smith College Museum of Art, 2019 
Susan Cooksey, ed. Peace, Power, and Prestige: Metal Arts in Africa, University Press of Florida, 2020 
posted by Allison Walters — Dec 15, 2020
December CWA Picks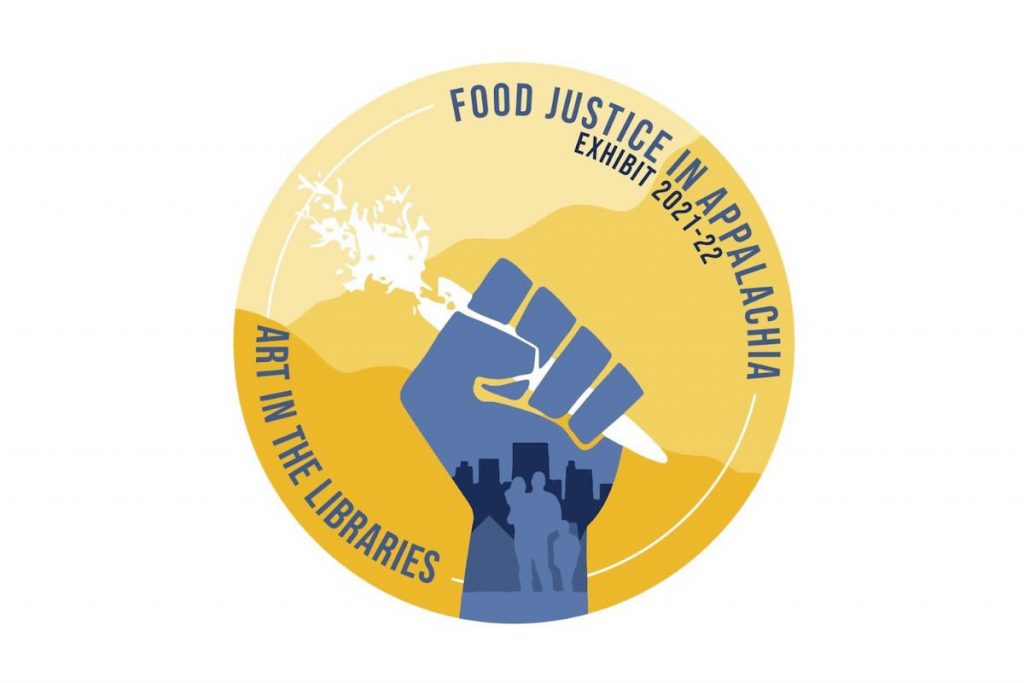 December Picks from the Committee on Women in the Arts celebrate a selection of events, exhibitions and calls for work and participation featuring feminist and womxn artists and addressing issues concerning social justice and ethics in intersectional and transnational perspectives.
Food Justice In Appalachia: Call For Content; An exhibit by WVU Libraries in partnership with the WVU Food Justice Lab and the WVU Center for Resilient Communities.
https://exhibits.lib.wvu.edu/gallery_foodjustice
The call (deadline on February 1st, 2021; exhibition launch in August 2021) invites submissions exploring concepts of food justice, food sovereignty and community food security. Selected works will be included in an exhibition, which focuses on ways in which the food system shapes landscapes, defines economic systems and informs cultural practices.
Curators Conversation: Curating the Digital — a Webinar hosted by Art Curator Grid and SALOON London on December 17th, 2020
https://www.eventbrite.pt/e/curators-conversation-curating-the-digital-tickets-129483736341
Curators Julia Greenway and Noelia Portela will be in conversation with SALOON London co-founder Mara-Johanna Kolmel to explore the online spheres and the digital realm in curatorial practices. SALOON London is a professional network for women in the arts with the objective of creating an open forum to exchange ideas, experiences and initiate collaborations.
Online exhibition accompanying On Transversality in Practice and Researchconference 9-11 December 2020, organised by PhD students from across the UK
https://ontransversality.wordpress.com/exhibition/
This exhibition presents the works of Maria Teresa Gavazzi, Emily Beaney, Stav B and Caio Amado Soares, and Niya B. who reflect on the issues addressed by the conference themes: interdisciplinarity, intersectionality and transnationalism in research praxis, from anti-racist, decolonial, feminist, and queer methodological perspectives.
Feminist Art Coalition (FAC)
https://feministartcoalition.org/
FAC, a platform for art projects informed by feminisms, encourages collaborations between arts institutions with the aim of promoting and advocating for social justice and structural change. A series of collaboratively conceived events and exhibitions planned for 2020 have been postponed to 2021 because of COVID-19 closures.
Our inheritance was left to us by no testament prelude exhibition to OnHannah Arendt: Eight Proposals for Exhibition; Richard Saulton Gallery, London
https://www.richardsaltoun.com/exhibitions/85-our-inheritance-was-left-to-us-by-no/installation_shots/
Richard Saulton Gallery launches its programme 'On Hannah Arendt' in January 2021 addressing the political philosopher's 1968 publication Between Past and Future, in which Arendt questions the lost freedoms in the period post World War II and the threads of broken traditions. The group exhibition Our inheritance was left to us by no testament, a prelude to the launch, features the work of seven women artists from Eastern Europe, Alina Szapocznikow, Barbara Levittoux-Świderska, Renate Bertlmann, Běla Kolářová, Jagoda Buić, Jolanta Owidzka and Erna Rosenstein, that speak to possibilities in art without tradition.
posted by Allison Walters — Dec 11, 2020
We are excited to announce that one of this year's Artists' Interviews will feature Polly Apfelbaum, interviewed by David Pagel.  
Beginning in 1997, the Annual Artists' Interviews were established to provide the opportunity for esteemed artists to have one-on-one conversations with colleagues at the Annual Conference.  
Each year, the Services to Artists Committee identifies two distinguished artists to participate. The interviews, held as part of the Services to Artists Program, provide a unique opportunity for members to hear insights from artists in dialogue with the interviewer.  Access to this program content requires free registration for "Free and Open Sessions" and is included in paid registration. This year's Artists' Interviews are supported by a generous grant from the NEA.
Speaker Biographies
New York-based artist Polly Apfelbaum's (b.1955) work has situated itself as a hybrid of painting, sculpture, and installation over a career spanning 30-plus years. Exploring the intricacies of color, Apfelbaum weaves her way, both literally and conceptually, through ideas of Minimalism, Pop aesthetics, and Color Field painting to blur the lines between two-and three-dimensional art making. Apfelbaum graduated from the Tyler School of Art, Elkins Park, Pennsylvania. She has exhibited consistently since her first solo show in 1986. Her work has recently been recognized with a Pew Center for Arts Grant, a Creative Capital Award, and the 2012 Rome Prize at the American Academy. She has also received a Joan Mitchell Grant, The Diebenkorn Fellowship, a Pollock-Krasner Foundation Grant, an Anonymous Was a Woman Grant, and a Guggenheim Fellowship. 
Recent solo exhibitions include: "Waiting For the UFO's (a space between a landscape and a bunch of flowers)" at the Kemper Museum, Kansas City, and the Ikon Gallery, Birmingham, UK (2019); "Haystack Hands" at Haystack Mountain School of Craft, Deer Isle, ME; "Happiness Runs" at Belvedere 21, in Vienna, Austria (2018); "Dubuffet's Feet, My Hands" at Frith Gallery, London, UK (2017); "The Potential of Women" at Alexander Gray Associates, New York, NY (2017); "Face (Geometry)(Naked) Eyes," Otis College of Art and Design, Los Angeles, CA (2016); and "Deep Purple, Red Shoes," Be-Part, Waregem, Belgium (2015). She is represented in numerous collections including: Brooklyn Museum of Art, Brooklyn, NY; Carnegie Museum of Art, Pittsburgh, PA; Dallas Museum of Art, Dallas, TX; Los Angeles County Museum of Art, Los Angeles, CA; Museum of Modern Art, New York, NY; Philadelphia Museum of Art, Philadelphia, PA; Whitney Museum of American Art, New York, NY.  
---
David Pagel is an art critic who lives in Los Angeles and regularly contributes to the Los Angeles Times. He is a professor of art theory and history at Claremont Graduate University and an adjunct curator at the Parrish Art Museum in Water Mill, NY, where he has organized "Telling Stories: Changing the Narratives" (2020) and "Unfinished Business: Paintings from the 1970s and 1980s by Ross Bleckner, Eric Fischl and David Salle" (2016).  
Recent publications include "Jim Shaw" (Lund Humphries, 2019) and "Talking Beauty: A Conversation Between Joseph Raffael and David Pagel About Art, Love, Death, and Creativity" (Zero+, 2019). An avid cyclist, he is a seven-time winner of the California Triple Crown.   
---
Apfelbaum and Pagel's pre-recorded conversation will be available starting on February 5, 2021. They will host a live online Q&A on Friday, February 12 at 5:30pm EST. 
posted by Allison Walters — Dec 07, 2020
We are pleased to announce that one of this year's Artists' Interviews will feature Alan Michelson, interviewed by David Joselit. 
Beginning in 1997, the Annual Artists' Interviews were established to provide the opportunity for esteemed artists to have one-on-one conversations with colleagues at the Annual Conference.  
Each year, the Services to Artists Committee identifies two distinguished artists to participate. The interviews, held as part of the Services to Artists Program, provide a unique opportunity for members to hear insights from artists in dialogue with the interviewer. Access to this program content requires free registration for "Free and Open Sessions" and is included in paid registration. This year's Artists' Interviews are supported by a generous grant from the NEA.
Speaker Biographies
Alan Michelson is an internationally recognized New York-based artist, curator, writer, lecturer and Mohawk member of the Six Nations of the Grand River.
For over thirty years, he has been a leading practitioner of a socially engaged, critically aware, site-specific art grounded in local context and informed by the retrieval of repressed histories. Recent exhibitions include Alan Michelson: Wolf Nation, Whitney Museum of American Art, Volume 0, Zuecca Projects, Venice, and Citizenship: A Practice of Society, MCA Denver.
His work is in the permanent collections of the Whitney Museum of American Art, the National Gallery of Canada, the Smithsonian National Museum of the American Indian, and the Art Gallery of Ontario.  His essays have recently appeared in Frieze and October.
Public art is also part of his diverse practice, and Mantle, his large-scale monument honoring Virginia's Indian nations was dedicated at the capitol in Richmond in 2018.
Michelson is co-founder and co-curator, with the Vera List Center for Art and Politics at the New School, of the groundbreaking Indigenous New York series.
---
David Joselit is Professor of Art, Film, and Visual Studies at Harvard.  Joselit is author of Infinite Regress: Marcel Duchamp 1910-1941 (MIT, 1998), American Art Since 1945 (Thames and Hudson, 2003), Feedback: Television Against Democracy (MIT, 2007), and After Art (Princeton University Press, 2012). He co-organized the exhibition, "Painting 2.0: Expression in the Information Age," which opened at the Brandhorst Museum in Munich in 2015.  
Joselit is an editor of the journal OCTOBER and writes regularly on contemporary art and culture. His most recent book is Heritage and Debt: Art in Globalization (MIT Press 2020). 
---
Michelson and Joselit's pre-recorded conversation will be available starting on February 5, 2021. They will host a live online Q&A on Friday, February 12 at 4:30 pm EST. 
posted by Allison Walters — Nov 24, 2020
We're delighted to introduce CAA members to a new series of conversations between Meme Omogbai, our executive director and CEO, and N. Elizabeth Schlatter, the president of the CAA Board of Directors. Amidst so much change in our lives, workplaces, and world, CAA leadership sat down for an informal chat on how CAA is reshaping its efforts to provide access and resources where members need it most. Meme and Elizabeth will speak on the economic implications of COVID-19, the urgent importance of members' scholarship, and the changing terrain of this cultural moment.  
This discussion is centered around the Annual Conference and CAA's pivot towards a digital-first platform, inspired by many of the questions submitted by members.  
We would love to hear your questions for future CAA Table Talk conversations. Please send them in advance to: caanews@collegeart.org 
SPEAKER BIOGRAPHIES
 Meme Omogbai is Executive Director and CEO of College Art Association (CAA). Before joining CAA, Omogbai served as a member and past Board Chair of the New Jersey Historic Trust, one of four landmark entities dedicated to preservation of the state's historic and cultural heritage and Montclair State University's Advisory Board. Named one of 25 Influential Black Women in Business by The Network Journal, Meme has over 25 years of experience in corporate, government, higher education, and museum sectors. As the first American of African descent to chair the American Alliance of Museums, Omogbai led an initiative to rebrand the AAM as a global, inclusive alliance. While COO and Trustee, she spearheaded a major transformation in operating performance at the Newark Museum. During her time as Deputy Assistant Chancellor of New Jersey's Department of Higher Education, Omogbai received Legislative acknowledgement and was recognized with the New Jersey Meritorious Service Award for her work on college affordability initiatives for families. Omogbai received her MBA from Rutgers University and holds a CPA. She did post-graduate work at Harvard University's Executive Management Program and has earned the designation of Chartered Global Management Accountant. She studied global museum executive leadership at the J. Paul Getty Trust Museum Leadership Institute, where she also served on the faculty.
Elizabeth Schlatter is the President of the CAA Board of Directors and Deputy Director and Curator of Exhibitions at the University of Richmond Museums, Virginia. A museum administrator, curator, and writer, she focuses on modern and contemporary art and on topics related to curating and issues specific to university museums. At UR, she has curated more than 20 exhibitions, including recent group exhibitions of contemporary art such as "Crooked Data: (Mis)Information in Contemporary Art," "Anti-Grand: Contemporary Perspectives on Landscape," and "Art=Text=Art: Works by Contemporary Artists." She also serves on and chairs various University and School of Arts & Sciences committees. Prior to the University of Richmond, she worked with exhibitions at the Smithsonian Institution Traveling Exhibition Service (SITES) in Washington, D.C, and in fundraising at the Contemporary Arts Museum, Houston. She is author ofMuseum Careers: A Practical Guide for Novices and Students (Left Coast Press, Inc.) and a contributor to A Life in Museums: Managing Your Museum Career (American Association of Museums). She has a BA in art history from Southwestern University in Texas, and an MA in art history from George Washington University. 
posted by Allison Walters — Nov 20, 2020
We're delighted to announce the Distinguished Scholar session at the 109th CAA Annual Conference will honor Salah M. Hassan.
Salah M. Hassan is the Goldwin Smith Professor of African and African Diaspora Art History and Visual Culture in the Department of Africana Studies and Research Center, as well as in the Department of History of Art and Visual Studies, and also serves as Director of the Institute for Comparative Modernities at Cornell University, Ithaca, USA. Hassan is also the Director of The Africa Institute, Sharjah, UAE. Hassan served as Professor of History of Art in African and African American Studies and Fine Art at Brandeis University, where he previously awarded the Madeleine Haas Russell Professorship in the Departments of African and Afro-American Studies and Fine Arts (2016-2017).
Hassan is a founding-editor of Nka: Journal of Contemporary African Art (Duke University Press). He currently serves as a member of the editorial advisory board of Atlantica, Journal of Curatorial Studies, and international Journal of Middle Eastern Studies, and served as consulting editor for African Arts. Hassan has contributed numerous essays to journals, anthologies, and exhibition catalogues of contemporary art, and has guest edited a special issue of SAQ: South Atlantic Quarterly, entitled African Modernism (2010). He has authored, edited, and co-edited several books, including Ibrahim El Salahi: A Visionary Modernist (2013); Darfur and the Crisis of Governance: A Critical Reader (2009); Diaspora, Memory, Place (2008); Unpacking Europe (2001); Authentic/Ex-Centric (2001; Gendered Visions: The Art of Contemporary Africana Women Artists (1997); and Art and Islamic Literacy among the Hausa of Northern Nigeria (1992), among others. Most recently, Hassan edited and introduced Ibrahim El-Salahi: Prison Notebook (MoMA and Sharjah Art Foundation Publications, 2018), and the forthcoming Ahmed Morsi: A Dialogic Imagination (Sharjah Art Foundation, 2020).
Hassan has curated a number of international exhibitions in museums and at major Biennales such as Venice and Dak'Art, including Authentic/Ex-Centric (49th Venice Biennale, 2001), Unpacking Europe (Rotterdam, 2001-02), and 3×3: Three Artists/Three: David Hammons, Maria Magdalena Campos-Pons, Pamela Z (Dak'Art, 2004), among others. He curated Ibrahim El Salahi: A Visionary Modernist was published in 2012 held at The Tate Modern in London (2013) after premiering at the Sharjah Art Museum in Sharjah, UAE (2013). In addition, he also co-curated The Khartoum School: The Making of the Modern Art Movement in Sudan, 1945-2016 (2016-2017) and When Art Becomes Liberty: The Egyptian Surrealists (1938–1965) (2016) funded by the Sharjah Art Foundation.
He is the recipient of fellowships including the J. Paul Getty Postdoctoral Fellowship as well as major grants from Sharjah Art Foundation, Ford Foundation, Rockefeller Foundation, Afrique en Créations, Andy Warhol Foundation for the Visual Arts, and the Prince Claus Fund.
This session will highlight his career and provide an opportunity for dialogue between and among colleagues. The panel will include Dr. Hassan as well as the following: Chika Okeke-Agulu (Princeton University); Elizabeth Giorgis (University of Addis Ababa); and Iftikhar Dadi (Cornell University).
The live online Q&A will be held Thursday, February 11, 2021, 10:30-11:15 am EST.
posted by Allison Walters — Nov 17, 2020
This is Part II of an article that began last week in CAA News. It continues the coverage of life and work at the Asia Art Archive during the COVID-19 pandemic.
Mutual Aid, Cici Wu, Research Assistant, Asia Art Archive, New York 
New York declared a state of emergency on March 7, 2020. I couldn't foresee then that this would be my last chance to be in an art museum for many months. I was looking at the Portrait of America by Diego Rivera in the Whitney Museum, which he painted in 1933 for the Communist New Workers School in New York. The text panel said, "In keeping with the politics of the school, Rivera chose not to celebrate American values but instead to highlight uncomfortable truths about the class struggle and the country's violence against African Americans." In 1929, the crash of the US stock market caused many to question a capitalist system that seemed no longer compatible with the country's democratic ideals. Artists resolved to use their art to effect change. Looking back at this period in history, when Mexican muralists were invited to make artworks by the State, it's striking how artists were allowed to use their creativity and imagination so freely. They also imbued their art with a social role by depicting the real struggle of workers. It was uplifting.   
A month before March 7, a memorial gathering for the Chinese doctor Li Wenliang was quietly held in Central Park (Fig. 1). The event was organized to stand against the further erosion of free speech in Mainland China. The park was not crowded. People were dispersed into smaller groups on a sunny afternoon, with murmurs, sighs, and tears. The flowers and banners carried words from the bottom of people's hearts. At that moment, there was a hope that a little change could happen this time. 
After March 7, events seemed to accelerate, further unveiling lies, alongside vulnerability, rage and confusion. A wound was suddenly ripped open, resulting in a flowing river of blood. Sad news stories kept coming, one after another, from Italy, Iran, the UK, the Philippines, and the rest of the world. Airlines were collapsing. Small businesses were at risk. Middle-class and working-class people started worrying about their future. All of a sudden, restaurant workers, airline employees, and gig workers were on the verge of being laid off. Immigrants and undocumented residents without families were most at risk. More than ever, we learned that our social welfare was deeply tied to our immigration status in this country. We wondered, how are we going to collectively survive other crises, such as the huge environmental shifts and resulting displacements, that will come in the future? 
For a short time, New York became a site of discombobulation, isolation, and helplessness. The city was pale and empty. Workers in the arts, who were lucky enough to keep their jobs, started to work from home. Essential workers, including doctors, nurses, delivery drivers, and home caretakers, were getting off from work shattered. After a period of panic, some artists started to break out of their isolation and regather in small volunteer communities, helping food pantries, protesting against evictions, and organizing mask donations, all built upon the principle of Mutual Aid Community Agreements: "We Keep Us Safe" (Fig. 2). 
The city began returning, bursting with idealistic energy. Most precious for the Asia Art Archive in America during this time has been the support and care we have been able to provide for each other. Invaluable weekly virtual meetings helped us stay connected and in dialogue, discussing together our changing thoughts throughout this critical time.  
Our research collection, the Joan Lebold Cohen Archive Phase II was successfully launched online in the height of lockdown, on April 1. Three years after the launch of Phase I, the trips Joan Cohen took to China from the 1970s–2000s are finally fully available to explore and learn from: 16,453 color photographs of artists, artworks, studios, academies, exhibitions and scenes of everyday life. These images of a past world travelled through the years and arrived at a moment when nations are drifting apart towards isolation. In the midst of reimagining a new spatiotemporal organization of the world, the looks, smiles, and gestures Joan captured on film brought to mind air and light (Fig. 3). 
In Beijing and Hong Kong before returning to New York in February, I was saddened to have witnessed the virus hitting the collective body multiple times. Working through the Joan Lebold Cohen Archive was a healing process, to imagine myself traveling in time and giving light to the gaps of multiple pasts. I want to end here with a quote from the essay Solidarity/Susceptibility by Judith Butler (Social Text, 2018), from her remarks on José Muñoz, the Cuban American scholar of performance and queer studies who died in 2013, as an inspiration to think about archives and the new imaginary: "The potentialities that appear as rips and tears in the otherwise seamless future of no future for those abandoned by progress are immanent and furtive possibilities within the present, indicating that this time is also another time, and always has been; it opens toward a past and a future even when, politically, the force of oblivion seeks to cover over those very openings." 

---
Erasures and Experiments: The COVID-19 Story in India, Noopur Desai, Researcher, Asia Art Archive, India 
Today, we are experiencing an unprecedented moment as we brave the COVID-19 crisis across the world. In India, the situation is complex, similar to many parts of the world, bearing multiple strands, with implications for various aspects of our lives. When the pandemic hit India in March of this year, though early cases were found in January, the country was going through a massive political movement demanding democratic constitutional rights. The announcement of a sudden lockdown across the country on March 22 resulted in the suspension of all social gatherings including, most importantly, the ongoing nationwide sit-in protests against the Citizenship Amendment Act and the National Register of Citizens in various cities and towns. 
In the midst of panic and uncertainty in conjunction with the mismanagement of the crisis, the previous two months began to appear a distant past with the erasure of politics and the transformation of public space during the lockdown. In effect, the public space was rather transformed, with images of a mass exodus as hundreds of thousands of migrant workers journeyed home from big cities after the closing down of markets, manufacturing units, and various laborer jobs. Combined with a sense of amnesia brought on by the spectacle surrounding the pandemic, the government actions (mis)used the situation to crackdown on dissenting voices, either by arresting social and political activists, defacing artworks and graffiti at protest sites (Fig. 1),  or by exercising certain restrictions on media. Taken together these actions have highlighted the systemic inequality and repressive nature of the current regime. 
Surrounded by this grave situation, various arts organizations, artists, and museums have had to reconfigure themselves. Several exhibitions and programs were canceled or postponed, and young arts practitioners moved back to their birthplaces or are struggling to survive in metropolitan centers like Delhi or Mumbai. Responding to the severity of the crisis, many arts practitioners and arts organizations have stepped up to create support systems, including  grants for young artists, online displays of artworks, and the formation of chain-systems, wherein artists buy each other's work. The arts community also created online auctions and other fundraising events to contribute to the relief work for migrant workers and other vulnerable populations. 
Physical distancing quickly resulted in digital proximity with the arrival of webinars and online exhibitions organized by museums and galleries, although the graph of the webinars seems to be "flattening" in recent times! However, the digital world has become an intrinsic part of our lives, whether it is through virtual studio visits, webinars, and simulated gallery tours or by creating online resources for teaching and learning. In terms of art education, studio-based practice has been replaced by experimentation with the digital, though only at a few schools, as most of them do not have the resources to run online programs.  Nevertheless, there have been important instances where students have used digital platforms to organize their annual exhibitions, which are required for graduation, and which for the most part have not been able to take place physically. Though physical space is crucial in contemporary art practice, this intense effort to use alternative platforms has certainly paved the way for forming new aesthetic possibilities. 
While we all are grappling with this strange time, at Asia Art Archive in India we continue building our online research collections and shaping new projects. As an online platform, we have been able to continue several aspects of our work by sharing digital resources and programming via our website. Despite this, we have also faced challenges in light of changing situations. Though our collections are available online, the groundwork to build those collections requires in-person visits to archives and libraries, access to review personal archives, resources to digitize the documents, and programs to introduce the archival collections; most of these activities have been brought to a halt for now. In the meantime, we are maintaining our spirits by planning and carrying out whatever aspects of our work we can, keeping in mind the need for physical distancing. At the same we are recalibrating our working methods as we venture into the "new normal."