Staff
To send an email to a CAA staff member, type the first letter of the person's first name and his or her full last name, followed by @collegeart.org (e.g., tdugan@collegeart.org for Tiffany Dugan). To contact a staff member by telephone, please call his or her direct number. If you do not know the number, call 212-691-1051 and press 0 to reach the office coordinator, who can transfer your call.
Executive Office and Development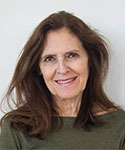 Vanessa Jalet
Executive Liaison
Vanessa Jalet (Stanescu) joined CAA in April 2007 as executive liaison, where she assists the executive director in administrative and governance logistics of the Board of Directors, the Executive Committee, the Nominating Committee, and CAA's Professional Committees. Previously, she was assistant to Thomas Messer, the Director of the Solomon R. Guggenheim Museum. Jalet left the Guggenheim to join a political consulting firm which directed the campaign of Shimon Peres vs. Menachem Begin for Prime Minister in 1981. Jalet has also managed an art gallery that represented the English-born sculptor, William Tucker. Jalet has an undergraduate degree from Cornell University where she majored in English and drama. Upon graduation she trained in Hawaii for the Peace Corps Thai IX group, and was selected to teach English (TEFL) in Sattahip, Thailand. Jalet is the author of the e-book, The Boy with the Yellow Hair.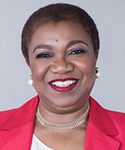 Meme Omogbai
Executive Director
Before joining CAA, Meme Omogbai served as a member and past Board Chair of the New Jersey Historic Trust, one of four landmark entities dedicated to preservation of the state's historic and cultural heritage and Montclair State University's Advisory Board. Named one of 25 Influential Black Women in Business by The Network Journal, Omogbai arrives with over 25 years of diversified experience in corporate, government, higher education, and museum sectors.
As the first American of African descent to chair the American Alliance of Museums, she led an initiative to rebrand the AAM as a global, inclusive alliance. While COO and Trustee, she spearheaded a major transformation in operating performance at the Newark Museum and achieved four consecutive years of 4-star ratings for superior management. During her time as Deputy Assistant Chancellor of New Jersey's Department of Higher Education, Omogbai received Legislative acknowledgement and was recognized with the New Jersey Meritorious Service Award for her work on college affordability initiatives for New Jersey families.
Omogbai received her MBA in Finance & Management Consultancy from Rutgers University and holds a CPA. She did post-graduate work at Harvard University's Executive Management Program and has earned the designation of Chartered Global Management Accountant. She studied global museum executive leadership at the J. Paul Getty Trust Museum Leadership Institute, where she also served on the faculty.
Programs and Publications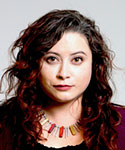 Cali Buckley
Grants and Special Programs Manager
Cali Buckley rejoined CAA in January 2019. She previously worked as a Programs Assistant at CAA while completing her Ph.D. in art history from Penn State University. Before CAA, she was a Fulbright Fellow in Germany, a freelance book indexer and copyright consultant, and an assistant at the Palmer Museum of Art and the Pennsylvania State University Press. Her main interests include the history of science, anatomical models, and the color burgundy.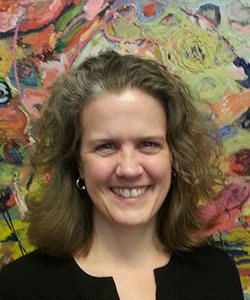 Tiffany Dugan
Director of Programs and Publications
Tiffany joined CAA as director of programs in November 2015 where she oversees the Annual Conference and CAA's publications. Prior to CAA she was in charge of events management at Barnard College for 17 years and before that worked at Isabel O'Neil Studio for the Art of the Painted Finish. She went to Sarah Lawrence College as an undergraduate where she studied Italian and literature. She has a Master's in Organizational Change Management from The New School.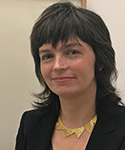 Mira Friedlaender
Manager of the CAA Annual Conference
Mira Friedlaender is the manager of the CAA Annual Conference. Prior to joining CAA she worked as an Exhibitions Manager and in Television Production. Mira is an artist and has exhibited her work locally and internationally. Her work has been featured in the New York Times and Bomb, and she has participated in residencies at the American Center in Bangladesh and Recess in New York City. Mira is also the director of the Bilge Friedlaender Estate and recently cocurated Bilge Friedlaender: Words, Numbers, Lines at Arter in Istanbul. She earned her BA from Tufts University in Religious Studies, BFA from the School of the Museum of Fine Arts, Boston, and her MFA in Visual Art from New York University.
Sally Knapp
Publications and Programs Editor
Sally Knapp is publications and programs editor at CAA, where she copyedits the organization's print and digital publications and coordinates caa.reviews. She has worked for numerous book publishers and arts nonprofits, most recently Aperture Foundation and Abrams Books.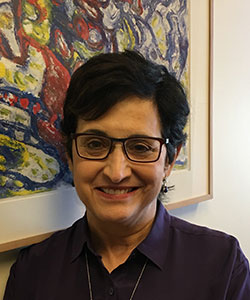 Janet Landay
CAA-Getty International Program & Fair Use Initiative
Janet Landay directs the CAA-Getty International Program, which brings art historians from around the world to CAA's Annual Conference. Now in its sixth year, the program has ninety alumni from forty-one countries. Janet is also the project manager for CAA's Fair Use Initiative, overseeing all aspects of the development of the Code of Best Practices in Fair use for the Visual Arts. Prior to CAA, she worked for many years as a curator and administrator at a number of art museums in the United States, including the Museum of Fine Arts, Houston, the Detroit Institute of Arts, and the Brooklyn Museum.
Paul Skiff
Assistant Director for Annual Conference
Paul Skiff is assistant director for the Annual Conference. He joined CAA in November 1998. Paul directs production and operations for the Annual Conference, which includes site selection, contract negotiation, space use, service providers, production, marketing, and sponsorships for the conference Book and Trade show, among numerous other responsibilities. Prior to joining CAA, Paul was assistant director and manager of productions for Olatunji Music, a cultural center promoting music and culture of Africa, founded in 1959 by the Grammy Award-winning Nigerian musician and educator M. Babatunde Olatunji. Paul holds a BFA from The School of the Art Institute of Chicago and an MFA from the Mason Gross School of the Arts of Rutgers University. Paul's practice as an artist is focused on live events incorporating use of texts, poetry, and extensions through technology. His creative writing has been published by Henry Holt, Inc./Macmillan and Simon and Schuster. His reviews of books have appeared in Cover-Arts New York, A Gathering of the Tribes, and Art Journal.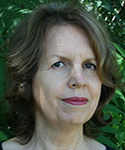 Joan Strasbaugh
Managing Editor
Joan Strasbaugh is the managing editor for CAA's four publications. She joined CAA in 2017 as the publications and programs editor following many years working in book publishing. She is a committed Janeite and author of The List Lover's Guide to Jane Austen.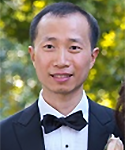 Daniel Tsai
Programs and Publications Administrator
Daniel Tsai is programs and publications administrator at CAA, where he catalogues and organizes books, fields book requests, researches and clears image permissions, compiles CAA's dissertations and directory listings, and assists with other administrative tasks. Daniel earned his Dual-Masters in Art History and Library Science from Pratt; and has worked in non-profit art museums and libraries for over five years. Daniel's perfect day would be to visit all three Mets – The Metropolitan Museum in the morning, an afternoon Mets game at CitiField, and the MetOpera in the evening. That is, respectively: avocados and arugula, Italian sausage, and champagne.
Communications, Marketing, and Membership
Doreen Davis
Manager of Member Services
Doreen Davis is the membership manager at CAA. In her role at CAA, Doreen interacts on a daily basis with the many members and institutions comprising the organization. Doreen is also active in her church and is the Director of the Young People's League and serves as the Church Secretary.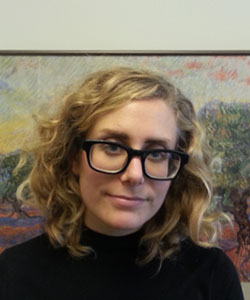 Allison Walters
Web and Graphic Designer
Allison Walters is the web and graphic designer at CAA. Allison started working at CAA in 2015. In addition to editing the website, Allison creates mailers, ads, postcards, tote bags, and other materials. Allison is also an artist.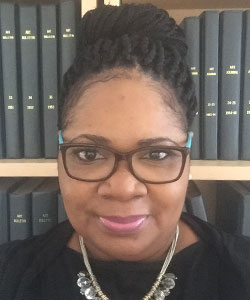 Denise Williams
Manager of Member Services
Denise Williams is the membership coordinator at CAA. In her role, she handles outreach to prospective members and member retention. Denise is also very active in her community as a Board of Director's Secretary in her community doing outreach work for the less fortunate.
Finance, Administration, and IT
Scott Gerhardt
IT Manager
Scott Gerhardt is the IT manager at CAA, where he oversees all technology services in use by CAA staff. He has more than twenty years' experience in IT management and administration from both the performing arts and financial technology industries. In addition to his technology activities, Scott is also an active classical musician, having received his bachelor's and master's degrees in clarinet performance from the Mannes School of Music in New York.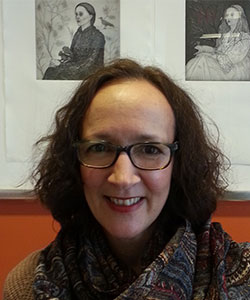 Roberta Lawson
Office Manager
Roberta Lawson is office manager at CAA. Roberta maintains the physical operations of the office with the building management, purchases supplies, and offers project assistance to other departments as needed. Roberta also oversees the application process for the Professional Development Fellowships awarded each year. Roberta is also an artist outside of work. Prior to CAA, Roberta taught studio art at the university and high school levels, worked in art shipping and storage, and was a studio assistant with professional artists.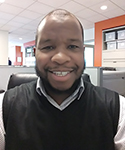 Abdul-Rahman Muhammad
Staff Accountant
Abdul-Rahman Muhammad is a staff accountant with CAA and has been with the organization since 2017. He holds a Master's degree in accounting at Queens College and has over 15 years of experience in accounting in private industry.
Robert Tofolo
Chief Financial Officer
Robert Tofolo joined CAA in July 2019 as the Chief Financial Officer. He has over twenty years' experience in management at cultural and community institutions in New York City. Most recently, he was the Director of Finance at the 92nd Street Y, and previously worked at the Whitney and Guggenheim museums. Robert earned a B.A. in art history from the University of Rochester and an M.B.A. from the Baruch College Zicklin School of Business.