Back Issues
Annual Conference Abstracts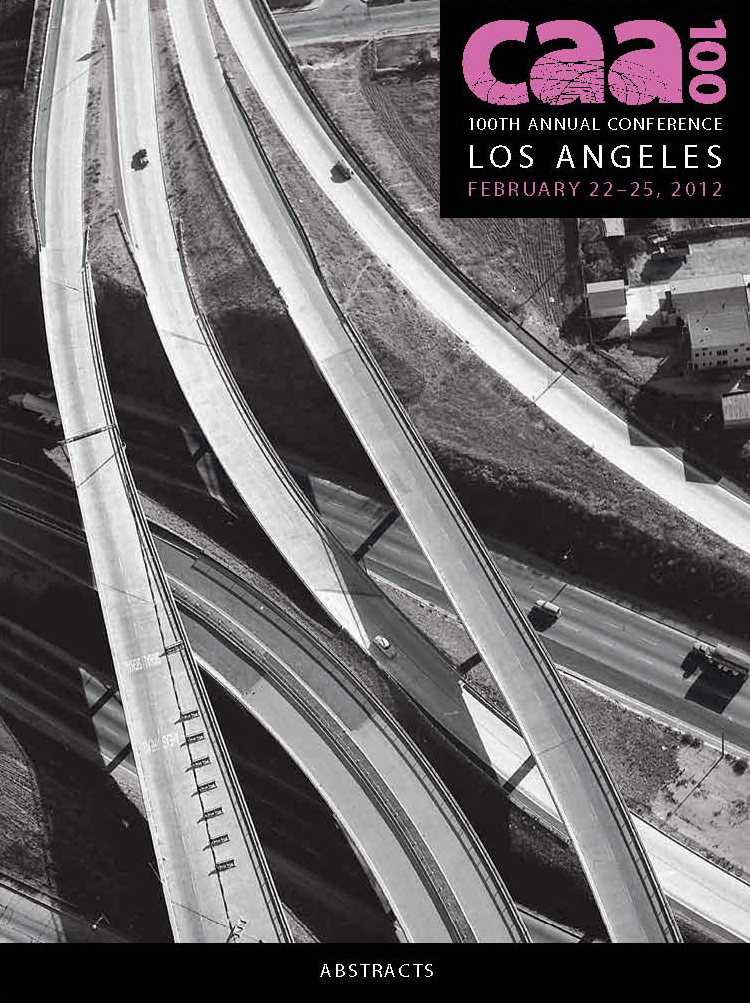 Abstracts is the publication of record for papers and presentations made at CAA's Annual Conference. The volume contains summaries of presentations by chairs and speakers from sessions at the conference by leading scholars, artists, curators, and other professionals in the visual arts. Topics reflect current research in all areas of art history, art criticism and theory, architectural history, studio art, and art education.
Beginning with the 2010 conference in Chicago, Abstracts is exclusively available online as a PDF download for registrants. Issues of the printed publication from 1999 to 2009 are also for sale: $30 for CAA members and $35 for nonmembers. For more information and to order, please contact Roberta Lawson, CAA office coordinator, at 212-392-4404.
Back issues of The Art Bulletin and Art Journal are available for purchase at Taylor and Francis.