DIRECTOR'S WELCOME LETTER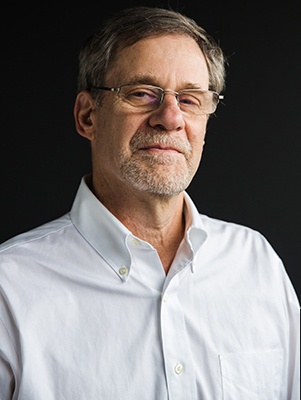 Greetings,
I thought of beginning this letter by offering a warm welcome to first time and veteran attendees to the 108th Annual Conference, taking place in Chicago from February 12 through 15, 2020. But given both the time of year and the city of Chicago, it's doubtful I can make good on such a promise. And while temperatures outside of the Hilton Chicago may not be inviting, the atmosphere within will be comfortable, the networking stimulating, and the programming exciting, engaging, and participatory.
This year's conference will again include close to 300 sessions, selected from over 800 submissions. While there is much to attract those interested in traditional areas of art historical scholarship and art making, our subjects for the 2020 Annual Conference are more far reaching and inclusive than ever, touching upon the visual culture of every continent, giving voice to margins as well as center.
Session chairs have more latitude in organizing how content is presented, taking advantage of innovative formats. We continue to offer opportunities for attendees to participate more directly through the Idea Exchange. Our CAA Affiliated Societies are sponsoring almost sixty sessions and we welcome the diverse programming they bring. Once again, we will hold workshops led by and for MFA candidates and emerging professionals, funded by a generous grant from the Emily Hall Tremaine Foundation. As in the past, a portion of Conference programming will be free and open to the public. We certainly hope that undergraduate and graduate students at area colleges, universities and art schools will take advantage of these opportunities.
This year, in collaboration with the Committee on Women in the Arts, the Annual Conference celebrates the centennial of women's suffrage in the United States. More than 50% of the conference's content focuses on women-centered research, artistic presentations, and discourse, addressing the intersectional and transnational complexity of race, ethnicity, class, age, body size, disability, gender and sexual orientation in the arts. Reinforcing inclusivity beyond binary understandings of gender, this initiative seeks to advance a forum for increased dialogue within the context of this historical moment.
I want to express my sincere thanks to the entire staff at 50 Broadway who have welcomed me as Interim Executive Director and worked tirelessly to organize this year's conference, to Board member Melissa Potter (Columbia College, Chicago) as VP of the Annual Conference, Charlene Villaseñor Black who once again serves as the Annual Conference Program Chair, as well as our partners at the Hilton Chicago for working amicably with us throughout the negotiations for services we require to put the many pieces of our four-day event together. And a special thanks to Mira Friedlander and Paul Skiff in our office who serve as Manager and Assistant Director of the Annual Conference.
We'd like to encourage all attendees, especially those who attend the Annual Conference on a regular basis, to extend a friendly hand to newer members who may be joining us for the first time, helping to make them feel welcome, encouraging their participation, and demonstrating CAA's breadth and inclusiveness as a professional organization.
You'll notice that this year we've eliminated the print program and offer an enhanced website and app to navigate the conference. In part this decision was made to reduce printing costs, but also reduce our carbon footprint. The shift from hard copies to the digital realm is harder for some of us than others, but we ask for your understanding in navigating your own way, without the burden of carrying around a heavy program. As always, CAA staff will be on hand to assist with queries and directions.
The Annual Conference gives us cause to celebrate the vibrancy of our fields, the energy, the reflection, the promise we bring to the visual arts. We exist to meet the challenges our time presents to us, with your help as attendees and members. I'm very proud of those members who serve tirelessly on committees and juries to oversee the more than twenty-five awards, research, travel, and publication grants we offer each year.
Looking forward to meeting and greeting in Chicago,

David Raizman
Interim Executive Director