2011 Distinguished Scholar Session
Edward J. Sullivan is Helen Gould Sheppard Professor of the History of Art at the Institute of Fine Arts and in the Department of Art History at New York University.
Jonathan Brown
The study of Iberian art on both sides of the Atlantic from the sixteenth to nineteenth centuries has been immeasurably enriched by the scholarly efforts of Jonathan Brown. Through his writing and teaching he has made his academic home, the Institute of Fine Arts at New York University, a premier center for the study of visual arts of Spain and New Spain. Brown's work has concerned painting, sculpture, and architecture—though painting has always held pride of place in his aesthetic imagination. His main interests have been the arts of Spain from the birth of the Golden Age in the sixteenth century and, more recently, painting in viceregal New Spain in the seventeenth and eighteenth. Among more modern artists, Francisco de Goya has also played a significant role in Brown's scholarly profile, and his efforts in the history of collecting have brought his art-historical concerns up to the twenty-first century.
Brown's fascination with Spain and Spanish art began as an undergraduate at Dartmouth College, when he spent his junior year in Madrid as part of the "NYU in Spain" study-abroad program during its first year of operation. The gift from his parents of a print by the seventeenth-century Italo-Spanish painter Jusepe de Ribera further sparked his imagination and ultimately inspired him, while working toward a PhD at Princeton University, to develop a subspecialty in graphic art. When Brown emerged with a doctorate in 1964, institutions in the United States already had a strong history of scholarship in Spanish art. Medieval painting had dominated the field since the start of the twentieth century, with Chandler R. Post and Walter W. S. Cook (founding director of the institute) contributing important studies on panel and fresco painting and sculpture of the Spanish Romanesque and Gothic periods. From the 1950s forward, early modern art of the Iberian peninsula was enriched by the work of Harold Wethey (El Greco, Alonso Cano), Martin Soria (Francisco de Zurbarán), and José López-Rey (Diego Velázquez, Goya), among others. While Brown certainly holds his own in this distinguished company, he took a personal and singular path, and through his excellent contributions the study of Spanish art in the United States has greatly matured. He developed new ways of looking at the old masters, his inquiries informed by a desire to explicate the role of art within a social, political, and (if appropriate) theological context. At the same time he long surpassed the conventions of rigid typology that guided much scholarship by Spanish art historians active in the beginning years of his career. Studying with Brown is an adventure in contrasts. His students are not only obliged to understand the role of the individual painting, print, or drawing within an artist's oeuvre, but they must also familiarize themselves with the events of the times and with what Spanish artists knew and saw of their contemporaries throughout Europe.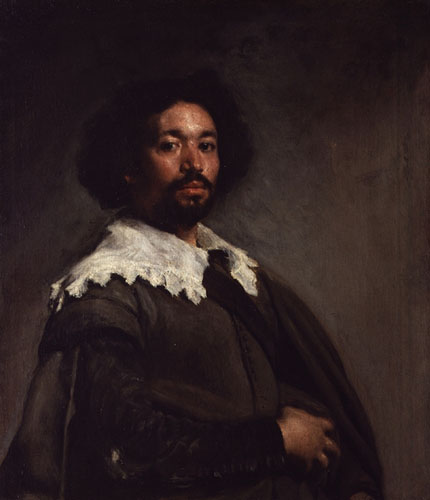 Brown has investigated practically every major figure in the history of Spanish art. Most outstanding have been his monographic books, essays, and catalogues on El Greco, Zurbarán, Ribera, and Bartolomé Esteban Murillo. His studies on Velázquez have been especially significant. Published in four languages, the acclaimed Velázquez, Painter and Courtier (1986) has become the standard reference for this monumental figure in European Baroque painting. Yet monographs form only a small part of Brown's highly influential production. His Images and Ideas in Seventeenth-Century Spanish Painting (1978) revolutionized Spanish art history. Previous studies of the topic looked mainly at artists through a "life and work" approach. Brown's engagement with social history and aesthetic theory marked this book as a definitive departure from traditionalist modes. Images and Ideas was a revelation for its readers, as was his collaboration in 1980 with the eminent historian Sir John Elliott, which resulted in A Palace for a King: The Buen Retiro and the Court of Philip IV (1980). The two authors vividly brought to life the dramatic story of the building of a new royal palace in Madrid in the 1630s, highlighting the intrigues and political machinations that accompanied its decoration of brilliant paintings and sculptures from Spain, France, and Italy.
A longtime supporter of academic collaboration, Brown has written books, edited volumes, and curated exhibitions with many of his fellow art and social historians, conservators, and students. He and Elliott have worked together steadily through the decades, most recently in 2005 on an exhibition at the Museo del Prado of paintings done for the "Planet King," Philip IV. The distinguished historian Richard Kagan joined him for several projects, notably an important essay, "The Duke of Alcalá: His Collection and Its Evolution," published in The Art Bulletin in 1987. With a generous scholarly spirit, Brown often teams with younger scholars, including his former students Dawson Carr and Richard Mann, which inevitably marked the beginnings of their own successful careers in art history.
The physical state of works of art has long preoccupied Brown. The technical aspects of conservation he incorporates into his writing greatly enhance our understanding of objects. Visits to the conservation studios at the Metropolitan Museum of Art are a regular feature of his seminars, and his book with Carmen Garrido, Velázquez: The Technique of Genius (1998), investigated the artist's painting methods and assessed the state of many important works. Just last year Brown was instrumental in rehabilitating Portrait of a Man, a Velázquez painting in the Metropolitan Museum that had been misattributed to the artist's workshop because of poor restoration and cleaning in the past.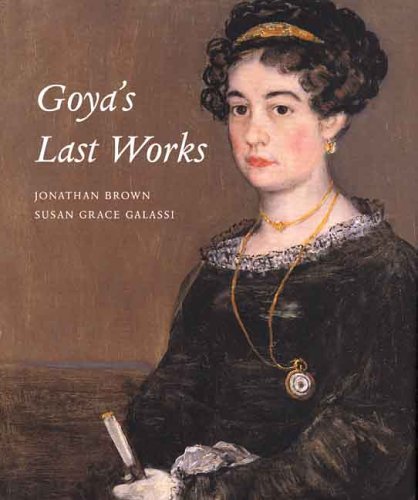 Active as a curator throughout his career, Brown has organized shows on the graphic work of Ribera and Murillo for the Princeton University Art Museum. Several monumental exhibitions of Spanish Golden Age art at the Prado benefited from his key participation. Since 1999 the Frick Collection in New York has become one of Brown's bases of operations. He followed an exhibition of Velázquez in New York Museums (1999) with a highly acclaimed show of Goya's Last Works, curated with Susan Grace Galassi (2006). This year, Brown partnered with Galassi and Lisa Banner to organize The Spanish Manner: Drawings from Ribera to Goya, in which he returns to his lifelong interest in works on paper (at the Frick through January 9, 2011).
Over the last decade Brown has connected Spanish painting with the dynamic world on the western side of the Atlantic. His seminars and lectures on the arts of Mexico in the seventeenth and eighteenth centuries have already produced a growing corps of younger scholars. A major exhibition entitled Los siglos de oro en los virreinatos de América, 1550–1700, for which Brown served as project director, was seen at the Museo de América in Madrid and the Palacio Nacional in Mexico City in 1999 and 2000. His most recent scholarly and curatorial achievement, a two-venue presentation at the Prado and Palacio Real in Madrid, called Pintura de los reinos: Identidades compartidas en el mundo hispánico, explores the intense artistic relationships between Spain and New Spain, the two greatest centers of Hispanic cultural activity in the early modern period (through January 30, 2011).
Recognized as a master teacher, Brown has given lectures and led seminars that parallel his research interests, but his pedagogical activities extend beyond the classroom. He cofounded the Colloquium on Spanish and Latin American Art and Visual Culture, now in its fifteenth year, to enhance the presence of his chosen field at the institute. By inviting six distinguished speakers each year to discuss virtually all aspects of artistic experience in the Spanish- and Portuguese-speaking world, the gathering has become indispensable to his intense focus on the arts of Iberia and the Americas. In addition, Brown was the founding advisor of the Center for the History of Collecting in America at the Frick Art Reference Library, which organizes symposia and supports academic courses on art collecting in North America in nearly every medium.
Brown's long and distinguished career has produced many scholars now working in universities and museums on both sides of the Atlantic. They form a part of his lasting legacy to the discipline of art history, along with his ever-growing list of publications and exhibitions. As an intensely vibrant scholar and teacher, Brown offers many more years of pedagogical and research activity to his students and readers. Those who have benefited from his outstanding talents are immensely grateful for his contribution to art history, and are pleased that CAA has chosen him as the 2011 Distinguished Scholar—a distinction he very much deserves.
New York Session
The 2011 Distinguished Scholar Session at the 99th Annual Conference, entitled "Between Iberia and New Spain: The Scholarship of Jonathan Brown" and chaired by Sullivan, took place on Thursday, February 10, 2011, 2:30–5:00 PM, at the East Ballroom, Third Floor, Hilton New York.