MILLARD MEISS PUBLICATION FUND
Background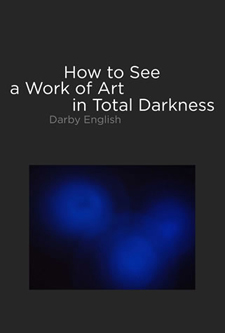 Twice a year, CAA awards grants through the Millard Meiss Publication Fund to support book-length scholarly manuscripts in the history of art, visual studies, and related subjects that have been accepted by a publisher on their merits, but cannot be published in the most desirable form without a subsidy. Thanks to the generous bequest of the late Prof. Millard Meiss, CAA began awarding these publishing grants in 1975.
Books eligible for a Meiss grant must currently be under contract with a publisher and be on a subject in the arts or art history. The deadlines for the receipt of applications are March 15 and September 15 of each year. Please review the Application Guidelines for complete instructions.
Recent Winners
Fall 2020
Cammy Brothers, Giuliano da Sangallo and the Ruins of Rome, Princeton University Press
Lindsay Caplan, Programmed Art: Freedom, Control, and Computation in 1960s Italy, University of Minnesota Press
Margaret Graves, Making Modernity in the Islamic Mediterranean, Indiana University Press
Diana Greenwald, Painting by Numbers: Data-Driven Histories of Nineteenth Century Art, Princeton University Press
Subhashini Kaligotla, Shiva's Waterfront Temples: Self and Space in Medieval India, Yale University Press
Sigrid Lien, Colonial Legacies, Decolonial Activism: Indigenous Photographs Revisited, University of British Columbia Press
Elizabeth Perrill, Burnished: Zulu Ceramics Between Rural and Urban South Africa , Indiana University Press
Stephanie Sparling Williams, Speaking Out of Turn: Lorraine O'Grady and the Art of Language, University of California Press
Rebecca Whiteley, Birth Figures: Early Modern Prints and the Pregnant Body, University of Chicago Press
Spring 2020
Sarah Betzer, Animating the Antique: Sculptural Encounter in the Age of Aesthetic Theory, Penn State University Press
Peter Chametzky, Turks, Jews, and Other Germans in Contemporary Art, The MIT Press
Pamela Corey, The City in Time: Contemporary Art and Urban Form in Vietnam and Cambodia, University of Washington Press
Christina Crawford, Spatial Revolution: Architecture and Planning in the Early Soviet Union, Cornell University Press
Frank Feltens, Ogata Kōrin: Art in Early Modern Japan, Yale University Press
Andrew Finegold, Vital Voids: Cavities and Holes in Mesoamerican Material Culture, The University of Texas Press
Marika Knowles, Realism and Role-Play: The Human Figure in French Art from Callot to the Brothers Le Nain, University of Delaware Press
Ginger Nolan, Savage Mind to Savage Machine: Racial Science and Twentieth-Century Design, University of Minnesota Press
Joanna Pawlik, Remade in America: Surrealist Art, Activism, and Politics 1940–1978, University of California Press
Fall 2019
Anneka Lenssen, Beautiful Agitation: Modern Painting in Syria and the Arab East, University of California Press
Padma Kaimal, A Balance of Opposites: Reading Material Form at the Kailāsanātha Temple in Kāñcīpuram, University of Washington Press
Babette Bohn, Women Artists, Their Patrons, and Their Publics in Early Modern Bologna, Penn State University Press
Elina Gertsman, Nothing is the Matter: Spaces of Absence in Late Medieval Art, Penn State University Press
Lucy Donkin, Standing on Holy Ground in the Middle Ages, Cornell University Press
Adrian Anagnost, Spatial Orders, Social Forms: Art and City Space in Modern Brazil, 1928-69, Yale University Press
Read a list of all recipients of the Millard Meiss Publication Fund from 1975 to the present. The list is alphabetized by author's last name and includes book titles and publishers.
Contact
Questions? Please contact nyoffice@collegeart.org.