posted by CAA — Mar 24, 2017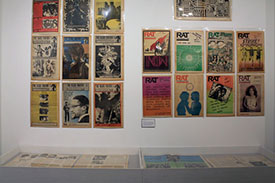 Katharine J. Wright reviews
Realize Your Desires: Underground Press from the Library of Stefan Brecht
, an exhibition at Printed Matter. It "brings to light an expansive private collection of underground newspapers dating from the mid-1960s through the early 1970s" and "proves both timely and enlightening" by providing "a rare glimpse into America's troubled past." 
Read the full review at caa.reviews
.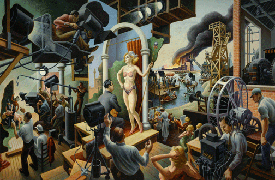 Stephen Caffey discusses the exhibition
American Epics: Thomas Hart Benton and Hollywood
, organized by the Peabody Essex Museum and Amon Carter Museum of American Art, and its catalogue. Featuring the artist's best-known works "along with less familiar paintings," the show "situates Benton's artistic practice within the trajectories of two venerable traditions: the literary epic and the cinematic blockbuster." 
Read the full review at caa.reviews
.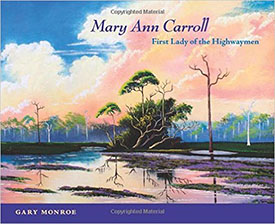 Betty J. Crouther reads
Mary Ann Carroll: First Lady of the Highwaymen
by Gary Monroe. The author "builds Carroll's story around her Highwaymen associations as well as quotations sprinkled generously throughout the text." Although "readers will be grateful to Monroe for bringing attention to Carroll, they will also be frustrated that he documents so little."
Read the full review at caa.reviews
.