posted by CAA — May 02, 2022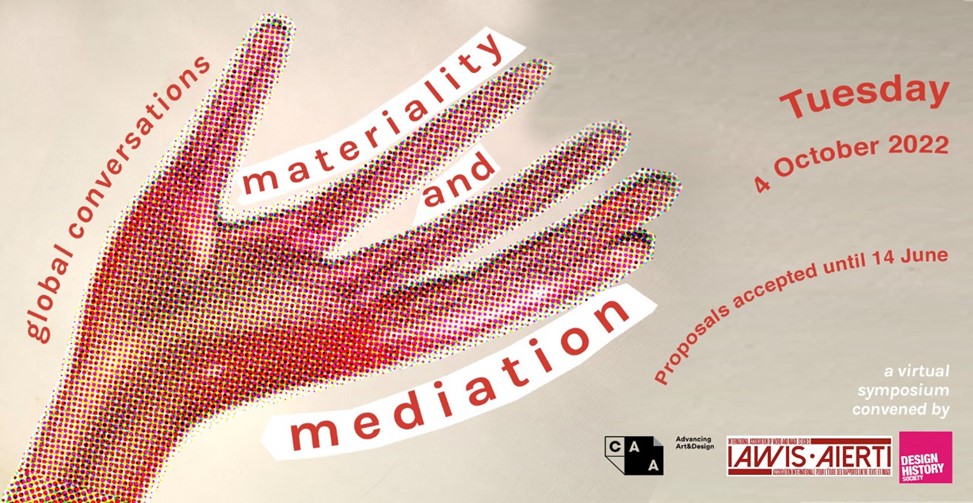 Materiality and Mediation: Global Conversations
Tuesday, 4th October 2022.
A virtual symposium convened by the CAA, the Design History Society, and the International Association of Word and Image Studies
To what extent are materiality and mediation useful foci in the study of design, word and image? What happens when we bring them together? How do materiality and mediation work in tandem as productive subjects of enquiry? What are the local, regional and international variations in the ways these foci are understood and engaged by design historians and those working in word and image studies?
This global collaborative project brings together three intersecting constituencies—art and design, design history, word and image studies—to examine the ways in which materiality and mediation intersect.
For more information on the event, its requirements, and how to apply, visit this
page
. Proposals must be submitted by
12 midnight GMT on Tuesday, 14th June 2022
. Notifications of acceptance will be emailed on 8th July 2022.