posted by CAA — February 10, 2022

This week, CAA spotlights its three amazing interns who have been working with CAA since early fall 2021: Development Intern, Viktoriya Molchanova, Editorial Intern, Keshawna Mooney, and Grants Administration Intern, Astrid Tvetenstand. Learning to work remotely for an organization as a young professional is no small feat and we thank them for their dedication, enthusiasm, and support.
---
Development Intern: Viktoriya Molchanova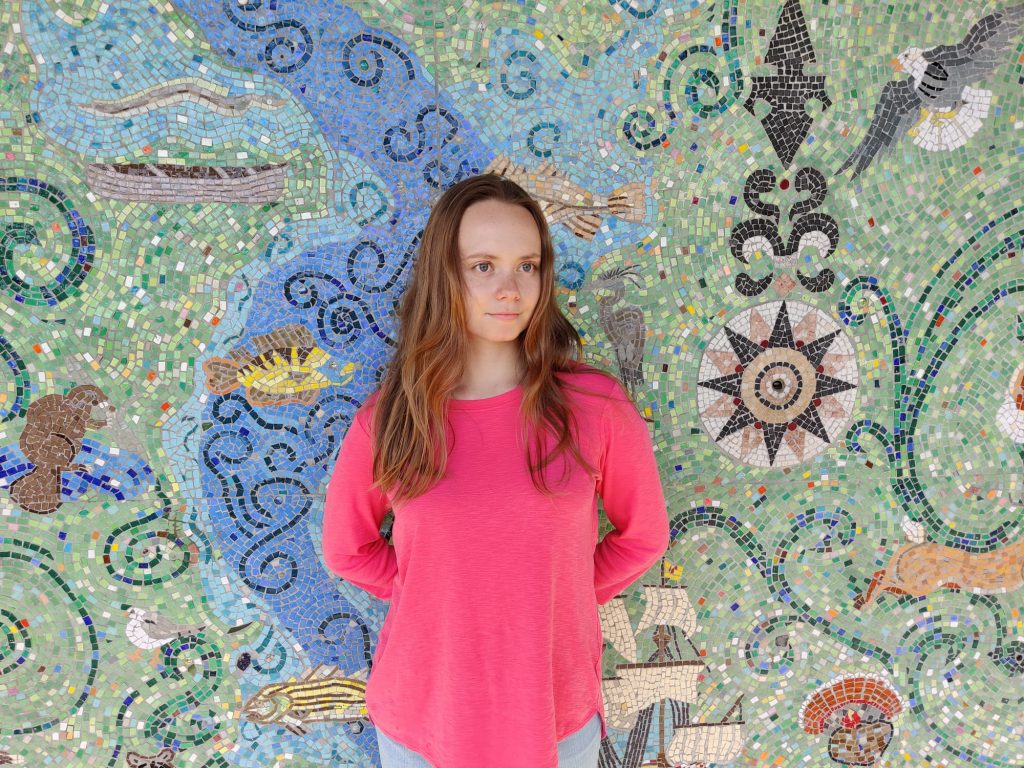 How has your experience at CAA affected you?
As a flutist with a performing arts background, I did not know much about the visual arts. As an aspiring future arts administrator, I wanted to take an internship at CAA to expand my knowledge and work experience specifically in the visual arts. Throughout these months, I have gained a deeper understanding of the visual arts world from its accomplished scholars to its dedicated funders. My great-grandfather was a visual arts scholar and attended many international visual arts conferences. I am happy to continue his legacy through my internship at CAA.
What is your favorite kind of art and why? 
My favorite art is The Unicorn Rests in a Garden from the Unicorn Tapestries at the Met. The tapestry reminds me of a time when I arrived in elementary school as a first generation immigrant. It was challenging to learn the English language and assimilate into a new culture. However, the arts education at my school helped me overcome my struggles. My visual arts teacher saw that I enjoyed looking through his art book on unicorns. As a kind gesture, he gave me the book as a gift. After all these years, I still keep book as a reminder of the transformative power of arts education on my life and career.
Viktoriya Molchanova is a graduate student in the Arts Administration Master's program at Baruch College and holds two Bachelor's in Arts Management and Classical Instrumental Performance from Purchase College. She won the Nagelberg Family Scholarship in Arts Administration in 2021 and the SAMMIE Award for Outstanding Achievement in Arts Management in 2020. Viktoriya is in her last semester at Baruch College and is writing her Master's thesis. Viktoriya is happy to connect on LinkedIn.
---
Editorial Intern: Keshawna Mooney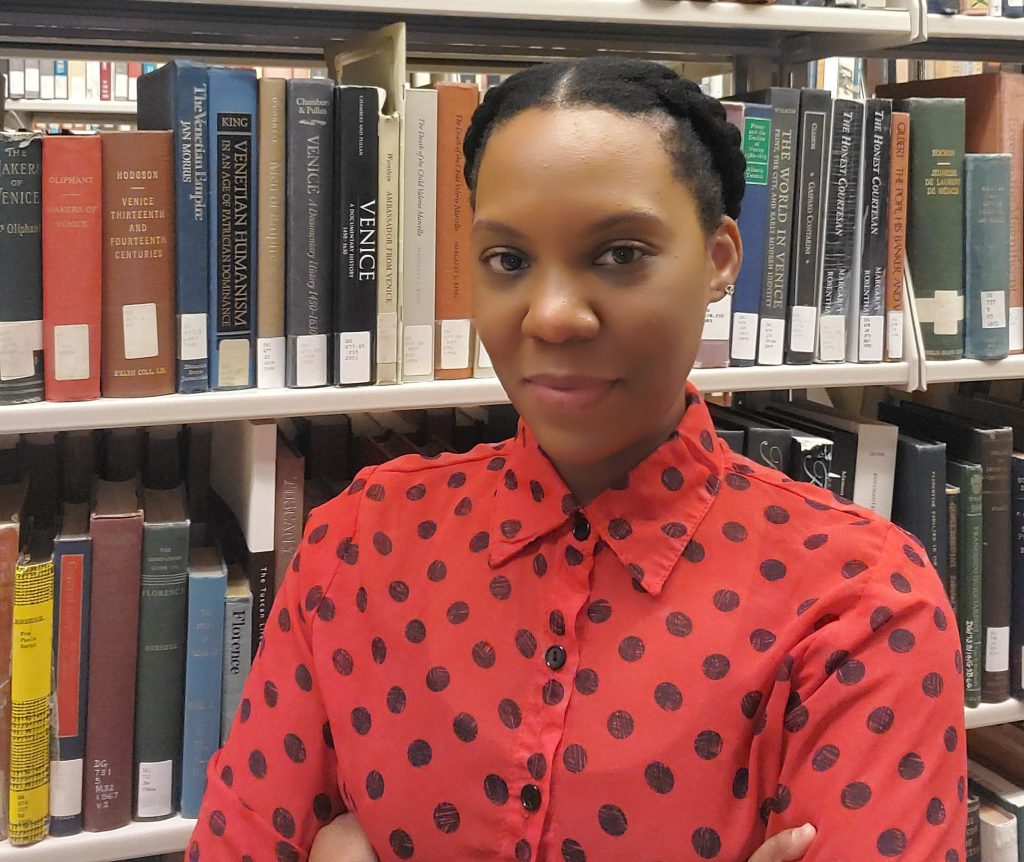 How has your experience at CAA affected you?
My internship at CAA has been an amazing experience. I have learned so much about the publishing process and become more familiar with specific style guides which were both specific goals I had for myself. It has been great to work with such an encouraging supervisor that has allowed me to advance these skills and grow as a young professional. I am also proud to have been part of the team that assists artists, scholars, and other art lovers in presenting their work and ideas to an audience.
What was something you learned that was unexpected? 
I have been amazed to learn the amount of work that goes into journal publishing. Being able to work on all journals simultaneously has been exciting and learning to prioritize while juggling multiple projects has helped strengthen my time management skills even further. I have also discovered that the editing process is a much more collaborative experience as opposed to solitary, and it feels great to know that I have support and guidance when I need it.
What is your favorite kind of art and why?
While I love all forms of art, my favorite kind of visual art would be street art because you can find it almost anywhere and sometimes in the most unexpected places. In addition to its accessibility, street art takes concepts many of us recognize and positions them in ways so relatable that tells us we are seen and maybe even understood. Some of my favorite street artists include DAZE, Bambi, and WRDSMTH.
Keshawna Mooney is an Editorial Intern at CAA. She is a junior at CUNY Brooklyn College majoring in English and Creative Writing. Her goal is to present multilayered characters in their most complicated, contradictory, and raw forms. She is also a winner of the 2021 James Tolan Award for her essay "Lolita: The Unknowingly Irresponsible Girl Child." She has worked as a supplemental instructor at BMCC working with students to develop and improve their writing skills and as an English literacy volunteer with adult populations. After graduation she hopes to be able to continue doing the work she loves, telling interesting stories and helping others tell theirs. In her spare time, you can find her wandering around art museums, enjoying theater, or curled up with a good book.
---
Grants Administration Intern: Astrid Tvetenstrand
How has your experience at CAA affected you?
Working at CAA has exposed me to the larger community of art historians outside my discipline. Everyone at CAA is building a productive network of professionals, scholars, emerging leaders in the field who are building each other up and sharing resources. I have learned so much about how grants and awards are administered to simultaneously give people more opportunities for their work.
What was something you learned that was unexpected? 
I learned that juries make hard decisions and are ultimately trying to celebrate and grant as many projects as possible. Before working at CAA, I had only ever experienced the application process and had not given too much thought to what happens after you click the submit button. Listening to the juries' debate was illuminating and FUN. The process is complex, intellectual, and ultimately much more nuanced than I previously thought.
What is your favorite kind of art and why?
I love nineteenth-century American landscape painting because it is beautiful, complicated, and speaks to so many important themes and topics within our shared history.
Astrid Tvetenstrand is a fourth year PhD candidate in the American & New England Studies program at Boston University. She studies the history of American painting, decorative arts, and architecture. She explores these fields through practices of collection, economic development, and the consumption of American property. Her dissertation examines late nineteenth-century American landscape painting's role in the creation of seasonal colonies. By investigating art's relationship to the development of property, she analyzes the socioeconomic framework which shaped both the visual content and physical market of landscape painting. She looks at the role of nature in the lives of nineteenth-century Americans and how it influenced the creation of art and commerce in the United States.
---