posted by CAA — June 30, 2023
The US Supreme Court ruling invalidating race-conscious admissions considerations at colleges and universities is antithetical to CAA's mission, specifically our commitment to the diversity of practices and practitioners in the visual arts and academia. This is another in a series of blows to the field, the reverberations of which will be felt for generations to come.    
Justice Clarence Thomas dismissing affirmative action policies at universities as "rudderless, raced-based preferences" demonstrates a deliberate suppression of the entire history of institutional racism in this country, which by design actively obstructs opportunity and access for so many.  
Now more than ever, we must come together as an organization and develop alternative strategies for ensuring equity and representation in a meaningful way, without performativity or tokenism. Even with affirmative action policies in place, many important voices were relegated to the margins; this ruling will only serve to repress them further. We have a responsibility to continue fighting to center and amplify such voices. 
Despite this current era of national regression in the realm of human rights, I still have faith we can have an impact, learn from a problematic past, and reshape the future of the field. Join me in continuing to transform pain into purpose.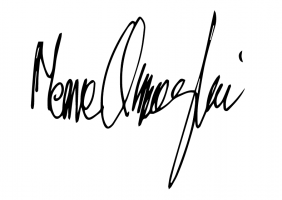 Meme Omogbai
Executive Director & CEO 
CAA | Advancing Art and Design