posted by CAA — January 28, 2020

For the fourth year in a row, CAA is proud to partner with our sponsors, multinational publisher, Routledge, Taylor & Francis, and art materials specialist, Blick Art Materials, on student scholarships to assist CAA student members with conference costs.
Routledge, Taylor & Francis Student Scholarship
CAA Annual Conference Premier Sponsor, Routledge, Taylor & Francis supports four CAA student members with a $250 scholarship. The 2020 winners are:

Samara Johnson
Samara Johnson holds a BFA in Painting and Drawing, BA in French from Sonoma State University, and in May 2020 will complete her MFA in Painting and Drawing from University of Colorado at Boulder. She was born and raised in Moose Pass, Alaska. Her upbringing has inspired her to create artworks that involve use of organic materials and synthetic skins, which brings backwoods aesthetic into a contemporary setting through abstracted dimensional wall works. The artist also volunteers as a horse handler for equine assisted psychotherapy in Boulder, Colorado, which has allowed her to explore, in her work, how systems and relationships of the non-human can help humans better understand their nervous systems and emotions.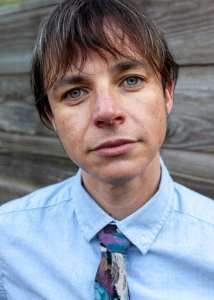 Jordan Reznick
Jordan Reznick is an artist and PhD candidate in Visual Studies at University of California Santa Cruz. Their dissertation, "Settler Modernism: Alfred Stieglitz's The Steerage and the Vicissitudes of American Whiteness, 1890-1930″ traces how one iconic photograph came to be known as the first modernist American photograph and how, at each stage of its trajectory into the modernist canon, it was interpreted through narratives that served to modernize settler colonial myths. Reznick's Gallery of Illustrious Queers explores transgender identity and life experiences through portrait photography. Their work has been widely exhibited in the United States, including at Aperture Gallery in New York and the Portland Museum of Art in Oregon. Reznick teaches Photography and Art History at San Francisco Art Institute and California College of the Arts. They earned an MFA in Photography and an MA in Visual & Critical Studies from California College of the Arts, and a BFA in Photography from New York University.
Tamara Toledo
Tamara Toledo is a PhD Art History and Visual Culture candidate at York University. Toledo is a Chilean-born Toronto-based scholar, curator and artist, graduate of OCAD University and holds an MFA from York University. Toledo is co-founder of the Allende Arts Festival and of Latin American Canadian Art Projects – LACAP. For over a decade, she has curated numerous exhibitions offering spaces and opportunities to artists of Latin American descent to showcase their work. She designed and has been curating the Latin American Speakers Series for which she has invited internationally renowned contemporary artists and curators to Toronto such as Gerardo Mosquera, Luis Camnitzer, Tania Bruguera, Alfredo Jaar, among many others to articulate and discuss issues of identity and intercultural dynamics in contemporary art. Toledo has presented her work at various conferences in Montreal, New York, Vancouver and Toronto. Her writing has appeared in ARM Journal, C Magazine, Fuse and Canadian Art. Her practice often follows an interdisciplinary approach and touches on notions of memory, identity, Latin American diasporas, transnationalism, issues of power, representation and international artistic-cultural interaction. Toledo is presently the Curator of Sur Gallery, the only space dedicated to contemporary Latin American art in Canada.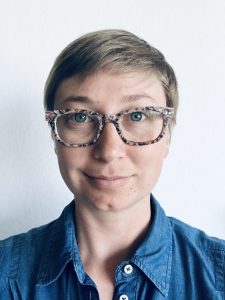 Jessica Zeglin
Jessica Zeglin uses sound, drawing, textiles, and installation to engage skills of attentiveness, listening, and care for ourselves, our human, and our other-than-human kin. Her work is field and research-based, combining perspectives from ecology, biology, fine art, craft art, and decolonial critique of these fields, with emphasis on the nuances of everyday life. She has shown work at the Weisman Art Museum, the Tamarind Institute, the University of New Mexico Art Museum, and in parks, plazas, city, and country, to audiences of many and audiences of one. Originally from rural and small-town Wisconsin, she is currently a candidate for the MFA in Art and Ecology at the University of New Mexico. You can see more of her work at www.jessicazeglin.com.
Blick Art Materials Student Scholarship
CAA Annual Conference Advocate Sponsor, Blick Art Materials supports four CAA student members with a $250 scholarship. The 2020 winners are: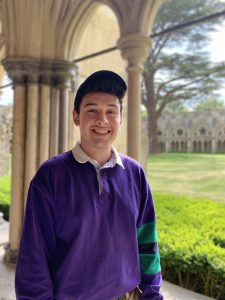 Noah Cox
Noah Cox is a third year, Art History student studying at New College of Florida. He has recently begun research for his baccalaureate thesis focusing on the art, architecture, and landscape of Bok Tower Gardens in Lake Wales, Florida. His undergraduate research in the past has focused on public art around the New College campus with a focus on student mural work. He currently works as an intern at the Sarasota Art Museum and is planning on furthering his career in the museum field.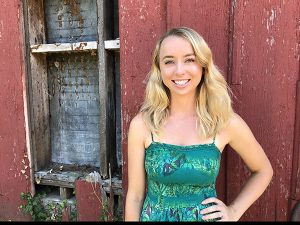 Amanda 

Kendrick 
Amanda Kendrick is from Michigan where she received her BFA in Studio Art from Albion College in 2017. She is currently a second year Painting MFA student at Purdue University, where she teaches Foundations Drawing. Her work is rooted in familial relationships and childhood memories. She lives with her fiancé in Lafayette, Indiana.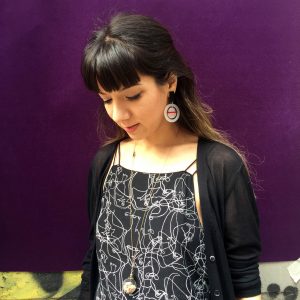 Defne Kırmızı 
Defne Kırmızı is a PhD candidate Boston University in the History of Art & Architecture Department. Her dissertation focuses on the conceptual art practices and exhibition histories in Turkey between the years 1974-1994.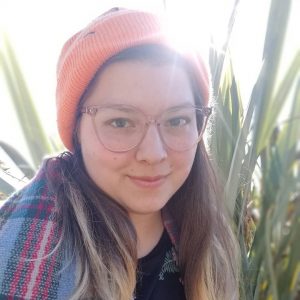 Anna Paluch
Anna (Ania) Paluch is a Polish-Canadian PhD student in Cultural Mediations at Carleton University, situated on unceded Algonquin territory in Ottawa, Canada. Her research focus is on Indigenous and Slavic Futurism, spaces of cultural hybridity, and post-memory in the diaspora, specifically around diasporic and mixed identity. She is a curator, mixed-media artist and co-director of the Indigenous+Diasporic Friendship Festival in Ottawa, connecting diasporic/immigrant communities with local Indigenous communities through art, academia and culture.
Criteria 

for the Scholarship
Awardees were chosen at random and fulfilled the following criteria:
Individuals were registered for the Annual Conference by the Early Registration deadline
Individuals are current CAA members with proof of student status
Individuals did not receive conference registration or travel reimbursement from their institution or employer
We look forward to seeing you in Chicago next month! The 108th Annual Conference is February 12-15, 2020. Click here to explore the conference program.