posted by CAA — October 10, 2017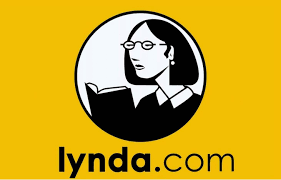 We recently announced new membership levels and new benefits for our CAA members, and we wanted to pull out one new benefit for highlighting because we think it's really helpful, and kind of a big deal.
All CAA members can now get a one-year membership to Lynda.com for $99 (standard price $360). To purchase Lynda.com, log into your CAA account.
Lynda.com is the largest online learning platform, with over 6,000 courses ranging from Teacher Tools to Educational Technology to Content Marketing and Computer Programming.
Lynda.com purchases are nonrefundable and limited to one per CAA member. Please allow up to two business days to receive confirmation email from Lynda.com for access.
posted by CAA — May 16, 2017
Lynda.com is an elearning platform offering nearly six thousand online courses—including design, photography, and web development—that are taught by experts in the field. Courses consist of videos and tutorials.
An annual membership to Lynda.com is $360 and we are hoping to offer it for far less—like more than $200 less. As members, would you take advantage of the deal?
Let us know by answering yes or no below: