posted by Christopher Howard — Sep 03, 2008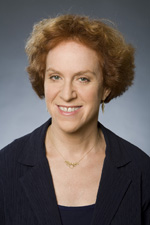 The Museum of Modern Art in New York has announced that Ann Temkin will succeed John Elderfield as chief curator of painting and sculpture. Temkin, who served for thirteen years at the Philadephia Museum of Art in Pennsylvania, has been a curator at MoMA for five years. Among her exhibitions there are Color Chart: Reinventing Color, 1950 to Today (2008) and Against the Grain: Contemporary Art from the Edward R. Broida Collection (2006).
The New York Times has the story. Photograph by Robin Holland and provided by the Museum of Modern Art.