posted by CAA — Dec 03, 2021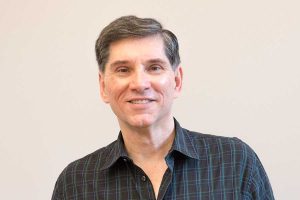 Statement
I am currently Professor of Art History and the Director of the Art History and Art Museum Studies programs at Knox College. While my area of scholarship is 20th century American art, I teach the entire Art History major at my institution and have greatly valued the support of CAA as my primary professional sphere for engaging with other art historians. My diverse background encompasses studio art, academic art history and museum curating. I feel this gives me insights into the different professional constituencies making up the membership of CAA and how these fields relate and intersect. If selected for the Board of Directors, I would like to advocate for greater dialogue and cooperative programming within our organization as a means to advance our many shared agendas.
I have spent most of my career teaching at an undergraduate liberal arts college that is devoted to experiential learning and social equity. Many of us are grappling with the nationwide decline in the Humanities and the shrinking academic job market. Those teaching in undergraduate institutions are at the frontlines dealing with such major demographic shifts as larger numbers of first-generation college students and greater racial diversity. Building on the abolitionist history of my college, I am currently part of a faculty initiative in the arts and humanities to diversify and decolonize our curriculum and am working to restructure courses towards greater forms of critical service learning and civic engagement. I also recently created an Art Museum Studies minor in order to provide needed career preparation for our current generation of students. I feel strongly that the future growth and vitality of art history will depend on more innovative and inclusive forms of teaching and pre-professional mentoring at the undergraduate level. This will require more strategic efforts to rethink and reposition the educational role of the visual arts and their ability to inspire students to engage with social and political questions beyond the academy. In running for the Board, I aim to use my experience to promote policies and programming to support the development of alternative, transformative and socially relevant pedagogies in our fields.
My academic and museum careers have provided me with leadership experience to effectively serve on the CAA Board. I did longtime service on the board of my regional civic arts center, and as senior curator at the Figge Art Museum, I was the chief staff liaison to the Board of Trustees. I have also chaired three academic committees at my college and am currently the Chair of Academic Assessment. We are conducting studies on Diversity, Equity and Inclusion, Civic Engagement and Professional Outcomes, all highly relevant and pressing academic issues for our membership. I will also bring a strong fundraising background having worked closely with my Advancement Office to obtain NEH and Mellon Foundation grants as well as donor funding to acquire a new art gallery facility. I look forward to the possibility of helping CAA progress towards future goals and appreciate being considered for this important service.