posted by CAA — June 05, 2017

The Getty Foundation has awarded the College Art Association (CAA) a grant to fund the CAA-Getty International Program for a seventh consecutive year. The Foundation's support will enable CAA to bring twenty international visual-arts professionals to the 106th Annual Conference, taking place February 21-24, 2018 in Los Angeles, CA. Fifteen individuals will be first-time participants in the program and five will be alumni, returning to present papers during the conference. The CAA-Getty International Program provides funds for travel expenses, hotel accommodations, per diems, conference registrations, and one-year CAA memberships to art historians, artists who teach art history, and museum curators. The program will include a one-day preconference colloquium on international issues in art history on February 20, this year to be held at the Getty Center.
The deadline for applications is August 21, 2017. Guidelines and application.
The CAA-Getty International Program was established to increase international participation in CAA and the CAA Annual Conference. The program fosters collaborations between North American art historians, artists, and curators and their international colleagues and introduces visual arts professionals to the unique environments and contexts of practices in different countries.
Since the CAA-Getty International Program's inception in 2012, ninety scholars have participated in CAA's Annual Conference. Historically, the majority of international registrants at the conference have come from North America, the United Kingdom, and Western European countries. The CAA-Getty International Program has greatly diversified attendance, adding scholars from Central and Eastern Europe, Russia, Africa, Asia, Southeast Asia, Caribbean countries, and South America. The majority of the participants teach art history (or visual studies, art theory, or architectural history) at the university level; others are museum curators or researchers.
Earlier this year, CAA organized a reunion to celebrate five successful years of the CAA-Getty International Program. Twenty alumni were selected to present papers at the Annual Conference in New York, held February 15-18, 2017. Organized into four sessions about international topics in art history, these Global Conversations were chaired by distinguished scholars from the United States and featured presentations by the CAA-Getty alumni.
Read Global Conversations: 20 Papers from the 2017 CAA-Getty Alumni 
One measure of the program's success is the remarkable number of international collaborations that have ensued, including an ongoing study of similarities and differences in the history of art among Eastern European countries and South Africa, attendance at other international conferences, publications in international journals, and participation in panels and sessions at subsequent CAA Annual Conferences. Former grant recipients have become ambassadors of CAA in their countries, sharing knowledge gained at the Annual Conference with their colleagues at home. The value of attending a CAA Annual Conference as a participant in the CAA-Getty International Program was succinctly summarized by alumnus Nazar Kozak, Senior Researcher, Department of Art Studies, National Academy of Sciences of Ukraine "To put it simply, I understood that I can become part of a global scholarly community. I felt like I belong here."
About CAA
The College Art Association is the world's largest professional association for artists, art historians, designers, arts professionals, and arts organizations. CAA serves as an advocate and a resource for individuals and institutions nationally and internationally by offering forums to discuss the latest developments in the visual arts and art history through its Annual Conference, publications, exhibitions, website, and other programs, services, and events. CAA focuses on a wide range of advocacy issues, including education in the arts, freedom of expression, intellectual-property rights, cultural heritage and preservation, workforce topics in universities and museums, and access to networked information technologies. Representing its members' professional needs since 1911, CAA is committed to the highest professional and ethical standards of scholarship, creativity, criticism, and teaching.
About the Getty Foundation
The Getty Foundation fulfills the philanthropic mission of the Getty Trust by supporting individuals and institutions committed to advancing the greater understanding and preservation of the visual arts in Los Angeles and throughout the world. Through strategic grant initiatives, it strengthens art history as a global discipline, promotes the interdisciplinary practice of conservation, increases access to museum and archival collections, and develops current and future leaders in the visual arts. It carries out its work in collaboration with the other Getty Programs to ensure that they individually and collectively achieve maximum effect.
posted by CAA — June 02, 2017
Rachel Goshgarian visits Court and Cosmos: The Great Age of the Seljuqs at the Metropolitan Museum of Art. As "the first major exhibition on the Seljuqs in the United States," the show "sets out to elucidate how the orders of this world and the next were conceptualized and represented in the Seljuq Empire and its successor states," and, "to a certain extent," the curators "delivered." Read the full review at caa.reviews.
Amy Chun Kim reads They Shall Not Have Me: The Capture, Forced Labor, and Escape of a French Prisoner in World War II, the artist Jean Hélion's account of his imprisonment and escape from German camps. His "experience of the concrete as a camp inmate consolidated an aesthetic trajectory that was already in motion," and this "vivid portrait" is "a stylistic testimony to this rejection of abstraction." Read the full review at caa.reviews.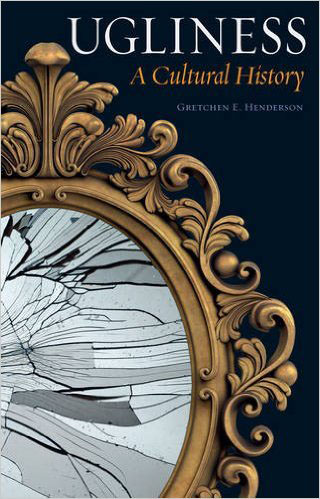 Agata A. Gomółka reviews Gretchen E. Henderson's Ugliness: A Cultural History. The author "ventures on a critical journey through the history of ugliness, viewing the concept through the lens of culture and corporeality" and "packs an abundance of fascinating case studies and thought-provoking insights into a stimulating conceptual framework." It is a "highly readable, erudite, and compelling account." Read the full review at caa.reviews.
posted by CAA — June 01, 2017
CAA's president, Suzanne Preston Blier, has appointed Rebecca Uchill as the new web editor for Art Journal Open, endorsing the recommendation of the editorial board of Art Journal. Uchill, who currently is a Mellon Postdoctoral Fellow with the Center for Art, Science, and Technology at the Massachusetts Institute of Technology, joins the College of Visual and Performing Arts at UMass Dartmouth in September as a full-time lecturer. Uchill's three-year term for Art Journal Open commences on July 1, 2017; she succeeds inaugural web editor Gloria Sutton, assistant professor of contemporary art history and new media at Northeastern University. During her term, Uchill will be responsible for commissioning and vetting content for the website, including artist projects and essays. She will serve on the Art Journal editorial board.
Uchill is the coeditor (with Caroline A. Jones and David Mather) of Experience: Culture, Cognition, and the Common Sense (MIT Press, 2016), as well as curator of the artist entries for the volume. She organizes interdisciplinary events and programs, including the recent "Being Material" symposium at MIT and a series of curatorial experiments with the collaborative Experience Economies. Uchill has published in journals such as Future Anterior, Museum and Curatorial Studies Review, Visual Resources: An International Journal of Documentation, and Journal of Curatorial Studies. She has curated exhibitions at Harvard University's Carpenter Center for the Visual Arts, the Indianapolis Museum of Art, and Mass MoCA. Uchill earned her PhD in history, theory, and criticism of art at MIT in 2015.
CAA welcomes Rebecca Uchill to Art Journal Open.
Art Journal Open welcomes proposals for artists' projects, critical writing, and other contributions, on a rolling basis. Please see the submission guidelines here. Submissions are accepted via e-mail to art.journal.open@collegeart.org.