posted by admin — Jan 12, 2017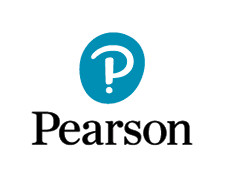 The Pearson Art team is excited to be a part of the upcoming CAA Conference in New York City!
Come Visit Us at the Booth!
Stop by Pearson's booth #505/507 to take part in our student-lead Revel demonstrations. All demo participants will be entered into a raffle to win the grand prize of an iPad mini! While at the booth you will also be able to see the new 6th edition of Stokstad & Cothren's Art History.
Please join us in honoring the memory of Art History's lead author, Marilyn Stokstad, at our booth reception at 3:00 pm on Friday, February 17th. We will also be hosting a Manhattan's for Marilyn reception following the Marilyn Stokstad: A Memorial Roundtable session at 5:30 pm later that same day. All are welcome to attend.
In addition, Pearson is proud to announce the Marilyn Stokstad Graduate Student Scholarship which has been created to help pass on Marilyn's legacy to the next generation of Art History teachers. We will have more details on this opportunity for your students available at the booth.
Participate in a Focus Group
On Thursday, February 16th & Friday, February 17th, we will be hosting a series of focus groups. We're looking to connect with faculty members who specifically teach Art History survey courses. Each session is 90 minutes and participants will receive a $100 honorarium. Light snacks and refreshments will be served.
Interested in signing up? Please complete this brief survey to RSVP.
Space is limited so please reply right away if you are able to attend. We will try to accommodate as many respondents as possible.
Thank you and we are looking forward to seeing you in New York City!
Sincerely,
The Pearson Art Team