posted by admin — Jan 13, 2017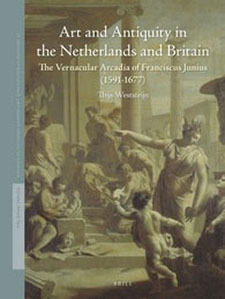 Michael Yonan visits
Wordplay: Matthias Buchinger's Drawings from the Collection of Ricky Jay
at the Metropolitan Museum of Art. The artist "was born without legs or hands" and created micrography, "a technique whereby minutely drawn words create an image." The "small but excellent" exhibition managed to "illuminate the life of a little-known historical figure" and "examine a historically significant art form."
Read the full review at caa.reviews
.
Margit Thøfner reviews Art and Antiquity in the Netherlands and Britain: The Vernacular Arcadia of Franciscus Junius (1591–1677) by Thijs Weststeijn. This "well-researched, thoughtful, and timely" book argues "for the seminal role" played by Junius's The Painting of the Ancients in Three Books "within the history of early modern Netherlandish art theory and also in the broader European tradition."  Read the full review at caa.reviews.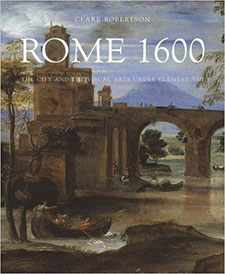 Jeffrey Fraiman reviews Clare Robertson's Rome 1600: The City and the Visual Arts under Clement VIII. It is a "comprehensive study of the plenitude of projects commissioned by various patrons" in the "tumultuous and transforming" time during the reign of Clement VIII. The publication "transports readers to Rome circa 1600" and "will surely inspire valuable new directions in research." Read the full review at caa.reviews.
caa.reviews publishes over 150 reviews each year. Founded in 1998, the site publishes timely scholarly and critical reviews of studies and projects in all areas and periods of art history, visual studies, and the fine arts, providing peer review for the disciplines served by the College Art Association. Publications and projects reviewed include books, articles, exhibitions, conferences, digital scholarship, and other works as appropriate. Read more reviews at caa.reviews.