posted by CAA — Jul 14, 2017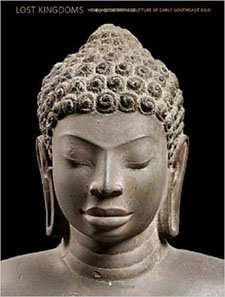 Emma Natalya Stein reviews the exhibition catalogue 
Lost Kingdoms: Hindu-Buddhist Sculpture of Early Southeast Asia
, published by the Metropolitan Museum of Art. Representing "a watershed moment in the historiography of Southeast Asia, especially in terms of its relationship with India," the "well-researched and beautifully illustrated catalogue" showcases "a truly remarkable body of material."
Read the full review at caa.reviews
.
Grant Klarich Johnson visits 
Don't Look Back: The 1990s at MOCA
 at the Museum of Contemporary Art, Los Angeles. As the museum's "legacy still takes shape," the exhibition "focused on a decade with particular relevance to contemporary art in Los Angeles" and "narrated a version of the institution's past that wove local triumphs into the global geography of art at the close of the last century."
Read the full review at caa.reviews
.
Carmen Pérez González reads 
The Arab Imago: A Social History of Portrait Photography, 1860–1910
 by Stephen Sheehi. The author aims "to 'provincialize' the history and 'nature' of photography," and the "groundbreaking" volume "is an ambitious and theoretically challenging study, a significant and original work of social analysis of mostly unknown photographic material from the 1860s onwards."
Read the full review at caa.reviews
.