posted by CAA — Nov 08, 2018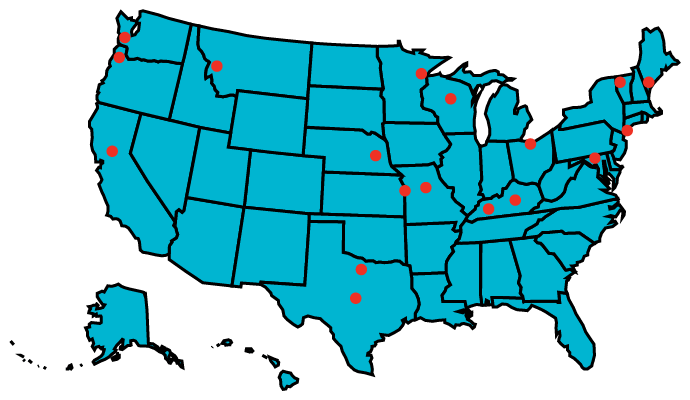 The following schools have taken steps to reduce or cut arts and humanities programs, faculty positions, or institutions on campuses. This list comprises those that have researched these steps and announced them publicly. In some scenarios below, the administration recanted or changed direction due to outcry from faculty and students.
University of Wisconsin – Stevens Point
Plans to cut or discontinue thirteen majors, including its History, Art (excluding Graphic Design), and Philosophy programs. Read more
UPDATE: A new proposal proposes cutting half as many majors than what was proposed, at least initially. Read more 
UPDATE, April 2019: UW-Stevens Point backs away from controversial plan to cut several liberal arts majors
University of Wisconsin-Superior
Announced the elimination of nine undergraduate majors, as well as fifteen minors and one graduate program. Read more
California State University, Chico
College of Humanities and Fine Arts (HFA) cut 68 classes due to budget cuts. Read more
University of Southern Maine
University of Southern Maine no longer offers degrees in either American and New England Studies or Modern and Classical Languages and Literatures to newly admitted students. The programs have been discontinued. Read more 
SUNY Stony Brook
Proposed cuts to humanities programs. Possible changes include combining the departments of European languages, Hispanic languages, and cultural studies and comparative literature into a single department; suspending doctoral programs in Hispanic languages and cultural studies and comparative literature; and suspending undergraduate majors in comparative literature, cinema and cultural studies, and theater arts. The plan was announced in May 2017. Read more
Eastern Kentucky University
Board of Regents voted to slash a long list of academic programs, eliminate jobs, close a regional campus, and end two sports teams. Read more
Western Kentucky University
Plans to cut 140 positions, eliminate a multidisciplinary college, and turn three regional campuses over to a distance learning unit in an effort to offset a $15 million deficit. Read more
University of Central Missouri
Proposes transferring arts and humanities departments into the College of Education. Read more
UPDATE: The University of Central Missouri has abandoned the plan to move arts and humanities into its College of Education, instead considering a different kind of reorganization. Read more
University of Missouri
Cuts twelve graduate programs amidst budget crisis. Read more
University of Nebraska – Lincoln
Cuts at University of Nebraska – Lincoln include consolidating or eliminating several undergraduate and graduate programs, shuttering certain research and extension offices, and terminating some student services and athletic teams, according to proposals. Read more
University of Akron
Announced that it is terminating nineteen percent of its degree tracks following a comprehensive review of academic programs. New admission to the affected tracks is suspended but current students will be able to finish their programs. Programs cut include bachelor's degrees in art history, French, geography, math and physics, along with master's degrees in history, physics, sociology and Spanish. Read more
University of North Texas
College of Visual Arts & Design will discontinue Fibers concentration as the school nears completion of $70 million new building for the arts. Read more
UPDATE: Read a FAQ and update from the UNT administration.
University of Texas Austin
College of Fine Arts and the University of Texas Libraries have threatened to move tens of thousands of books, journals, music scores, CDs and other works from Austin's Fine Arts Library off-site with little input from the faculty. Read more
UPDATE: After uproar from faculty and students, University of Austin at Texas administration reversed the decision to move library materials and have passed resolutions to further fund the library. Read more
Goucher College
Majors to be cut include Russian studies, studio art, theater, religion, elementary education and special education. Minors to be phased out include book studies, German and Judaic studies. Read more
University of Vermont
Adopts an IBB (incentive-based budgeting) model to cut or eliminate low-enrollment majors and departments, thereby laying off adjuncts and faculty in the humanities. Read more
Marylhurst University
A small private liberal-arts college in Portland, OR will close permanently at the end of 2018. Read more
University of Montana
Specific reductions within departments include ending the Global Humanities and Religions major and minors and consolidating six current majors within the Modern and Classical Languages and Literatures into one World Languages and Cultures major with language options. The plan includes voluntary retirements, as well as some faculty moving to part-time positions, and a reduction of about 58 full-time faculty members by fall of 2021. Read more
Pacific Lutheran University
As of 2017, the plan calls for 31 faculty members could lose their jobs and two areas of study be eliminated or reduced within three years. Read more