posted by CAA — Jun 13, 2019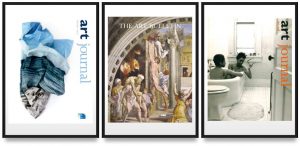 In commemoration of the 50th anniversary of the Stonewall Riots and in celebration of Pride Month, we've made a collection of articles from Art Journal and The Art Bulletin focused on LGBTQ+ histories and perspectives free to read and explore online.
These articles will remain open access on Taylor & Francis through August 31, 2019.
We wish to thank Edward Rossa, CAA Summer 2018 intern, for his research on this archive. 
Learn more about Art Journal and The Art Bulletin.