posted by CAA — Jan 29, 2020
CAA offers Annual Conference Travel Grants to graduate students in art history and studio art and to international artists and scholars. Meet this year's recipients below.
CAA GRADUATE STUDENT CONFERENCE TRAVEL GRANTS
CAA awards Graduate Student Conference Travel Grants to advanced PhD and MFA graduate students as partial reimbursement of travel expenses to the Annual Conference.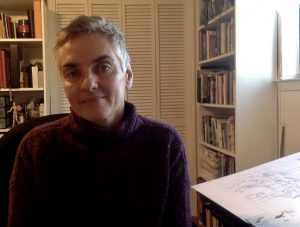 Maureen Burdock, University of California, Davis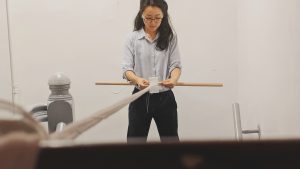 Josephine Lee, Parsons School of Design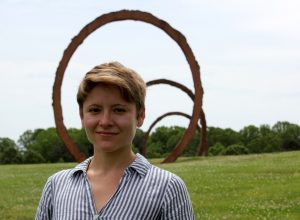 Brantly Hancock Moore, University of North Carolina at Chapel Hill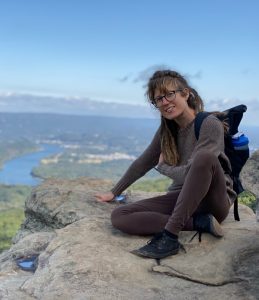 Nicole Winning, University of Massachusetts at Dartmouth
CAA INTERNATIONAL MEMBER CONFERENCE TRAVEL GRANTS
CAA awards the International Member Conference Travel Grant to artists and scholars from outside the United States as partial reimbursement of travel expenses to the Annual Conference.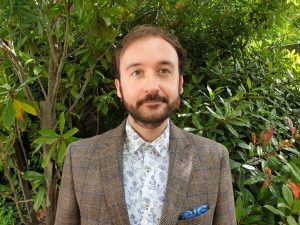 Alex Burchmore, Australian National University
Panos Kompatsiaris, National Research University Higher School of Economics,Moscow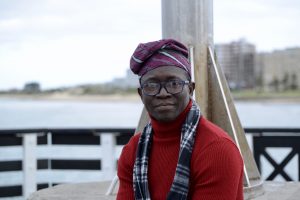 Stephen Adéyemí Folárànmí, Rhodes University, South Africa
CAA TRAVEL GRANT IN MEMORY OF ARCHIBALD CASON EDWARDS, SENIOR, AND SARAH STANLEY GORDON EDWARDS
Established by Mary D. Edwards with the help of others, the CAA Travel Grant in Memory of Archibald Cason Edwards, Senior, and Sarah Stanley Gordon Edwards supports women who are emerging scholars at either an advanced stage of pursuing a doctoral degree or who have received their PhD within the two years prior to the submission of the application.
Kristen Nassif, University of Delaware
Paper: Seeing Through Blindness: Disability, Tactile Relief Maps, and Geography
Session: Disability in the Arts: The Active Participation of People with Disabilities in the Arts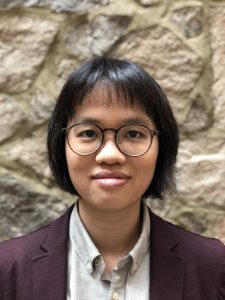 Shirlynn Sham, Yale University
Paper: The Eighth Wonder of the World: Design and Danger in Marc and Isambard Brunel's Thames Tunnel Project
Session: Topographical Drawing
SAMUEL H. KRESS FOUNDATION CAA CONFERENCE TRAVEL FELLOWSHIP FOR INTERNATIONAL SCHOLARS
Recognizing the value of first-hand exchanges of ideas and experience among art historians, the Kress Foundation is offering support for international scholars participating as speakers at the 2020 CAA Annual Conference. The scholarly focus of the papers must be European art before 1830.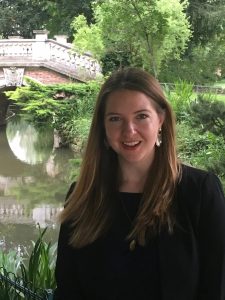 Sophie Ong, Rutgers University
Paper: 'I pray…that I may have sommethyng for my nekke': Understanding Jewelry and Its Popularity in the Late Middle Ages and Today
Session: Kitsch and Craft in the Middle Ages: Making Medieval Art Popular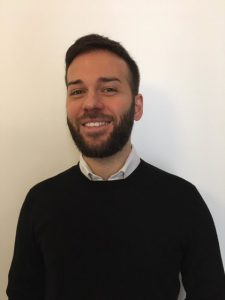 Bruno Ligore, Nice University, France
Paper: Embodying the Antique in the Early 19th Century: Ballet Masters' Drawing Practices
Session: Dancing in the archives: choreographers' drawings as resources for art historians (19th-20th centuries)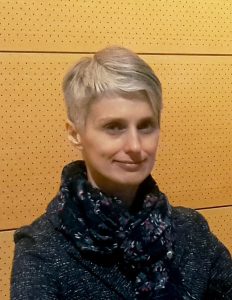 Halyna Kohut, Ivan Franko National University of Liviv, Ukraine
Paper: Is it the Rug or the 'Other'?
Session: Different Shades of Othering: Orientalism/Occidentalism in the World of Art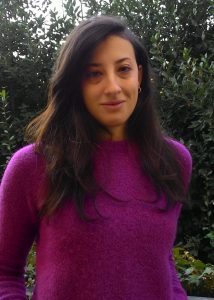 Elisa Antonietta Daniele, University of Verona, Italy
Paper: Performing Bodies, Dancing Trifles: Drawing New Worlds in Il Tabacco, Commemorative Album for the Courtly Ballet Staged in Turin (1650)
Session: Early Modern Animation: Mascarades, Ballet, Automata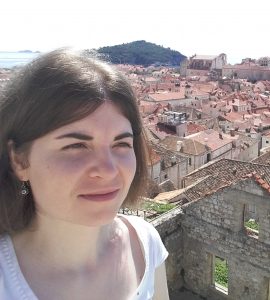 Estefanía López-Salas, Universidade da Coruña, Spain
Paper: Towards a Web-Based Representation of Spatial Change Over Time at San Julián de Samos
Session: Advanced Topics in Digital Art History: 3D (Geo)Spatial Networks
Elena Granuzzo, Independent Scholar, Italy
Paper: The Cicognara Library and Michelangelo Buonarroti: A Historiographical Reading through the Sources
Session: Historic Libraries and the Historiography of Art (II)
CAA-GETTY INTERNATIONAL PROGRAM
Every year since 2012, the CAA-Getty International Program has brought between fifteen and twenty art historians, museum curators, and artists who teach art history to attend CAA's Annual Conference. This program is funded on an annual basis by the Getty Foundation. Click here to meet the CAA-Getty International Program participants.