posted by CAA — Dec 22, 2021
We're pleased to announce this year's participants in the CAA-Getty International Program. Now in its eleventh year, this international program supported by the Getty Foundation will all twelve new participants and four alumni to participation in the 2022 Annual Conference. Learn more about the first ten years of the program in our online publication.
Program participants—art historians, curators, and artists—hail from countries throughout the world, expanding CAA's growing international membership and contributing to an increasingly diverse community of scholars and ideas. This year we welcome participants from two countries not previously represented—Costa Rica and Kuwait—as well as Puerto Rico. Selected by a jury of CAA members from a highly competitive group of applicants, the participants will receive funding for travel expenses, hotel accommodations, conference registration, CAA membership, and per diems for out-of-pocket expenditures.
At a pre-conference colloquium, the new participants will discuss key issues in the international study of art history together with CAA-Getty alumni and US hosts. The program will delve into topics as postcolonial and Eurocentric legacies, interdisciplinary and transnational methodologies, and the intersection of politics and art history. 
Alumni invited back to the 2022 conference will present in the session Can Art History Be Affective? Empathy, Emotion and the Art Historian, chaired by Getty alumni and International Committee members Nora Veszpremi and Cristian Nae, while also providing an intellectual and social link between new participants and our burgeoning group of CAA-Getty International Program alumni.  
The goal of the CAA-Getty International Program is to increase international participation in CAA's activities and the field of visual arts in academia, thereby expanding international networks and the exchange of ideas both during and after the conference. We look forward to welcoming the following participants. 
2022 PARTICIPANTS IN THE CAA-GETTY INTERNATIONAL PROGRAM
Tatiana Muñoz Brenes is an art curator and researcher. She has combined the exercise of cultural management with Social Sciences by having degrees in Art History and Psychology, both from the University of Costa Rica. Her training has allowed her to work on the topics of community museums, sustainability, collection research, curating exhibitions and curatorial accompaniment for artistic production. Currently, her work focuses mainly on queer art and the LGBTIQ+ community in Latin America. In addition, she has extensive experience in international projects, lectures, publications and museum training in Scotland, Portugal, Spain, China, Japan, Ecuador, and other countries. Projects can be found at www.arthistorylady.com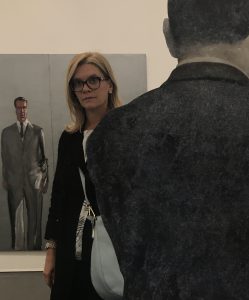 Simona Cupic is Professor at the Department of Art History, University of Belgrade, Serbia. Her fields of research and teaching include art and culture between the World Wars, and the 1950s and 1960s. She is particularly interested in the visual and popular culture between 1920s and 1960s. She is the author of Mona Lisa & Superman. John F. Kennedy and the New Frontier of the Culture (2016), Elain de Kooning. Portraits (with Brandon Brame Fortune, Ann Eden Gibson, 2015), The JFK Culture (edited volume, 2013), and Bourgeois Modernism and Popular Culture. Episodes of the Fashionable, Faddish and Modern (1918-1941) (2011), among others.  
Anica Draganić is an architectural historian, conservator and multimedia artist who currently serves as an Associate Professor at the University of Novi Sad, Serbia. She received her PhD in Architectural History and Heritage Preservation from the University of Belgrade with a dissertation on Austro-Hungarian historical breweries. Her work focuses on nineteenth- and twentieth-century European architecture, with particular emphasis on industrial heritage and identity issues in the intercultural context of Central Europe. Her extensive research on the architectural heritage of the Vojvodina region has been published in journals, conference proceedings, and books, but also presented in numerous exhibitions. Her most recent book, Shadows and Silhouettes of Industrial Past of Vojvodina, shows the complexities of the socio-political context in which the industrial architecture of a specific multicultural region emerged, developed and disappeared. She is currently particularly interested in European architecture from the socialist period, exploring its historical values and contemporary potential.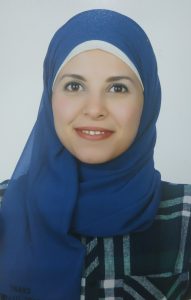 Heba Khairy Metwaly is an Exhibition coordinator at the Grand Egyptian Museum. She Oversees and provide rigorous, accurate and efficient exhibition coordination and follow up all aspects of exhibition development between all partners in the GEM. She is a PhD researcher specialized in the Collection Management and Documentation Practices in different museums. Heba has participated in many international and national field projects and studies focusing on the tangible and intangible material culture preservation and local community engagement and development. Heba has participated in the development of the daily life gallery "P34" at the Egyptian Museum of Cairo, the European Union Funding Project of Transforming the Egyptian Museum. In 2017 she participated in the British Museum International Training Program, where she curated the Object in Focus temporary exhibition. She Also participated in many international conferences focusing on the preservation of museum collection and exhibition design.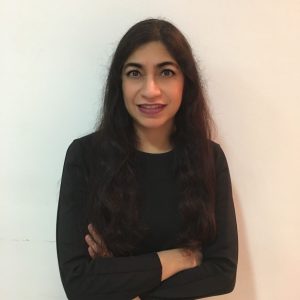 Roma Madan Soni is an art historian with a PhD from the University of Wolverhampton, an Assistant professor at Box Hill College Kuwait, an ecofeminist-artist, and a researcher. Her art, teaching, and research are interdisciplinary, positioned at the node of ecofeminism: practice, theory and history, and contemporary visual politics. Her articles are published in Journal of Visual Art Practice, Feminist Media Studies, Ecofeminism and Climate Change, Crafts Research, Art & The Public Sphere, Necsus, International Feminist Journal of Politics, Journal of Gender Studies, Swasti, and a chapter in Cambridge Scholars. She collaborated for conference presentations and conducted workshops at CAA, SVIMS-Pune, JNU, LSR, Raza Foundation, University of Wolverhampton, Kuwait-Nuqat, KISR, TEDx Global Day- Gulf University of Science and Technology, Dar Al Athar-Yarmouk, Kuwait University, American University of Kuwait, Box Hill College Kuwait, American Open University, UN Habitat and Beit Sadu. She has exhibited at Kunsthaus-Steffisburg, TAPRI-Finland, DarAlAthar AlIslamiyah, The Scientific Centre Kuwait, MOMA-Kuwait, Masaha13, Artsy, Mayinart, Artling, Saatchi galleries, and painted the book-cover for Routledge Handbook of Feminist Peace Research (2021). Research grants, commissions and awards from The Scientific Centre Kuwait, Kuwait Foundation of Advanced Sciences, Kuwait Institute of Scientific Research, UN Habitat, and Arab Open University aided her research and creations. She is a member of the Museum Committee and a Reader for the Council of Readers at CAA. I chair the "Transformative Education Think Tank"-Collective Impact Coalition-Konrad Adenauer Stiftung to address Kuwait's academic challenges. Her work has been accepted at the Venice Art Fair and Florence Biennale 2021.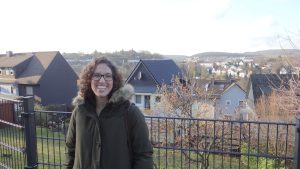 Patricia D. Meneses is an assistant professor of Art History at the University of Campinas (Brazil).  She earned her PhD in History of the Visual Arts at the University of Pisa (2009). She is the author of Baccio Pontelli a Roma. L'attività dell'architetto per Giuliano Della Rovere (Felici Editore 2010) and editor of several books, such as Arte Não-Europeia. Conexões historiográficas a partir do Brasil (Esta ção Liberdade 2020), and A imagen como experimento. Debates contemporaneous sobre o olhar (Milfontes 2021). Recently, she was Hans Jonas visiting professor at the University of Siegen (2019), where she taught a course on "exotic" materials in Art History. She is currently part of a Connecting Art Histories project sponsored by the Getty Foundation ("Teaching Non-European at Brazilian Universities"). Her research focuses on the connections between art, science and ecology in the nineteenth-century. She is presently developing a book project about hummingbird's ecology in Brazilian visual culture. 
Akinwale Onipede is an art historian, researcher and teacher at the University of Lagos, Nigeria. He trained at the University of Benin, and, the University of Lagos, where he works in the area of the interface of global and local cultures and identities as expressed in visual arts. His main interest is in how developments globally in the philosophies, techniques, products and opportunities in visual arts, have affected its contemporary practice and direction in Nigeria. The universalization of cultures, consequent upon globalization, he argues, is skewed in favor of the West, whose culture is endorsed, whose pocket is deepest and whose machinery is most efficient, in the promotion of the direction of visual arts studies, practice, articulation and documentation. He is of the position that the continent that produced the great pyramids, the Nok, Igbo Ukwu, Ife and Benin masterpieces should play crucial roles in contemporary promotion of the arts. 
Melissa M. Ramos Borges is an art historian with a predilection for the (re)vision of the discipline. She obtained her doctorate from the Programa de Estudios Artísticos, Literarios y Culturales with a specialty in Art History at the Universidad Autónoma of Madrid, where she presented the first comprehensive study of avant-garde art produced between 1960-1980 in Puerto Rico. She is a professor of Art History and Theory at the University of Puerto Rico, Mayagüez and Río Piedras Campus. In addition, she is an independent researcher and curator who has published and presented her exhibitions and articles in various international platforms. She curated SUZI FERRER, the first retrospective exhibition of the groundbreaking feminist avant-garde artist, presently on view at the Museo de Arte y Diseño de Miramar.  She is currently working on publishing a catalogue with contributions from various scholars which will accompany an upcoming traveling SUZI FERRER exhibition.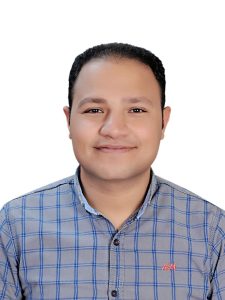 Shenouda Rizkalla is a trained archaeologist with extensive experience in archaeological fieldwork, database and collections management, and community outreach. His current research focus is the museum's role in preserving the local community identity, applied to the content and display of the Sharm El-Sheikh museum and build up a sustainable community outreach program by engaging the local population with the collection and relate the results to wider discussions of repatriation and post-colonial heritage management in Egypt. Rizkalla is an Egyptology PhD graduate from Helwan University-Egypt. His research to date has been diverse, working on recording and translating Ptolemaic Period hieroglyphics, creating and executing site management strategies, and addressing the looting of archaeological sites. He is a member of many excavations and site management missions inside Egypt since 2012. He has many Presentations and Invited Talks, Academic Reports and Publications.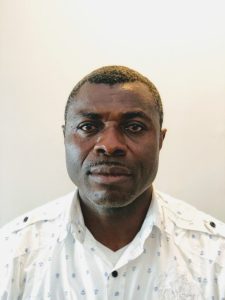 Nsima Stanislaus Udo is a Nigerian and an Africanist scholar.  He completed his BA in History and International Relations in Ile-Ife, Nigeria. He then proceeded to South Africa where he completed his Honors and MA degrees (cum laude) at the University the Western Cape in Visual History and Theory. He lives in Cape Town and is a doctoral candidate at the University of the Western Cape. His research interest is in African cultural studies: in thinking around visual representations, histories and meanings of African cultural and festival practices. His doctoral research is currently looking at the history of Calabar Festival and Carnival, Nigeria. He is exploring the multiple-layered cultural, visual, aesthetic, economic and secular representations of this complex and elaborate festival. Nsima Stanislaus Udo presently serves as a teaching and research assistant at the Faculty of Art in the same university.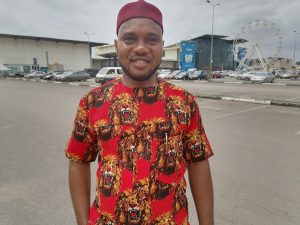 John Kelechi Ugwuanyi is a senior lecturer and the coordinator of postgraduate studies in the Department of Archaeology and Tourism, University of Nigeria, Nsukka. He had his PhD in heritage studies at the University of York and MA and BA in Archaeology and Tourism at the University of Nigeria. His research interest is critical heritage studies, museum, indigenous knowledge systems, tourism, and contemporary archaeology. He is the co-editor of Journal of African Cultural Heritage Studies and sits on the editorial board of the Studies in Contemporary and Historical Archaeology in Theory book series published by the Archaeopress in Oxford as part of the British Archaeological Report series of monograph. Kelechi has published in national and international journals of repute. He is a fellow of the American Council of Learned Societies and a recipient of other scholarship/grant including the Overseas Research Scholarship of the University of York, UK.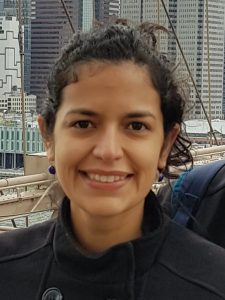 Elizabeth Catoia Varela holds a PhD in History and Criticism of Art from the Federal University of Rio de Janeiro, Brazil (2016). She worked at the Research and Documentation Center of the Modern Art Museum of Rio de Janeiro – MAM Rio (2009-2021). Her dissertation was published as a book in 2017 (Concrete Art Beyond Europe: Brazil, Argentina and the MAM Rio). She published other three books about the history of the museum. Varela was the curator of the exhibition "MAM: its history, its heritage" (2013-2016). She was awarded in 2020 with the AAM-Getty International Program/American Alliance of Museums and is a member of the College Art Association (CAA) and the International Council of Museums (ICOM).  
PARTICIPATING ALUMNI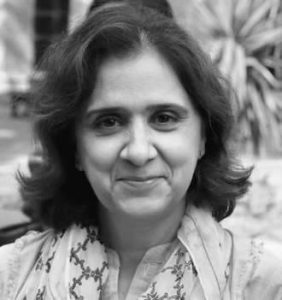 Nadhra Shahbaz Khan is Associate Professor of Art History and the Director of the Gurmani Centre for Languages & Literature at LUMS, Lahore, Pakistan. A specialist in the history of art and architecture of the Punjab from the sixteenth to the early twentieth century, Dr. Khan's research covers the visual and material culture of the region during the Mughal, Sikh, and colonial periods. Her interest lies in investigating levels of human agency behind artefacts and architectural spaces, both as creators and consumers to understand their political, religious and socio-economic ambitions at different historical intersections. Her publications, conference papers and other research activities spread over more than a decade, especially her book titled Maharaja Ranjit Singh's Samādhi in Lahore: A Summation of Sikh Architectural and Decorative Practices has successfully brought Sikh art and architecture to the forefront of Pakistan's heritage discussions and conservation activities.    
Halyna Kohut is an associate professor in the Faculty of Culture and Arts at the Ivan Franko National University of Lviv, Ukraine, where she teaches history of art, contemporary art, feminist art, and history of theatrical costume. Educated as an artist, she received her Ph.D. from the Lviv National Academy of Arts. Kohut is the CAA-Getty International Program alumna and a recipient of scholarships and grants from the Samuel H. Kress Foundation, Austrian Agency for International Mobility and Cooperation, the Canadian Institute of Ukrainian Studies at the University of Alberta, and the Queen Jadwiga Foundation at the Jagiellonian University in Cracow. Kohut specializes in eighteenth-century East European carpets and kilims. Her most recent research interest focus on woman art in Soviet Ukraine. She is especially interested in how ideology informed the identities of women artists and how they challenged that ideology with their art practices.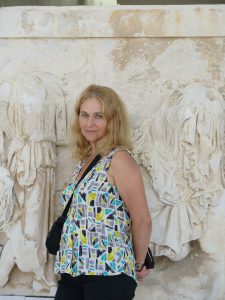 Irena Kossowska graduated from the Warsaw University in 1980. She obtained a Ph.D. degree and Habilitation at the Institute of Art of the Polish Academy of Sciences, in 1990 and 2001 respectively. Currently she is Full Professor of Art History at the Nicolaus Copernicus University in Torun, and at the Polish Institute of World Art Studies in Warsaw. She specializes in the field of nineteenth- and twentieth-century visual arts, art theory, and criticism. She is the recipient of numerous awards and fellowships, including from the Bogliasco Foundation, Center for Advanced Study in the Visual Arts, Smithsonian Institution, Zentralinstitut für Kunstgeschichte, National Humanities Center, Institut national d'histoire de l'art, Henry Moore Institute, and the British Academy. She has written extensively on Polish and European art, including Artistic Reconquest: Art in Interwar Poland and Europe, The Search for Cultural Identity in Eastern and Central Europe 1919-2014, Symbolism and Young Poland; Reinterpreting the Past: Traditionalist Artistic Trends in Central and Eastern Europe of the 1920s and 1930s; and The Beginnings of Polish Original Printmaking 1897-1917.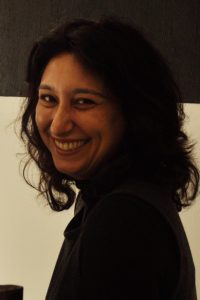 Ana Mannarino is an art historian and a professor of art history in the School of Fine Arts and the Visual Arts Postgraduate Program at the Federal University of Rio de Janeiro, where she received her PhD in history of arts and visual arts. Her research focuses on Brazilian modern and contemporary art, particularly on the relationship between text and image, art and poetry, and the production of artists' books.