posted by CAA — Feb 23, 2022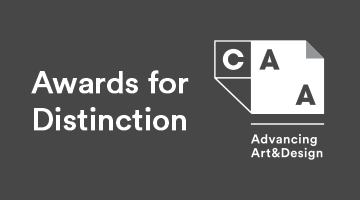 CAA is seeking student videographer(s) interested in creating short video profiles on select recipients of our 2022 Distinguished Awards, to be completed this spring. Videos will be limited to three minutes in duration and will tell the story of the award recipient. For this pilot project, two awardees have been selected:
The selected video profiles will be featured on  CAA's YouTube Channel and on the CAA website. The selected student will receive a complementary one-year membership to CAA and access to CAA's 2023 Annual Conference.
Timeline
March 22, 2022 – Application for videographer deadline
April 5, 2022- Notification of selected videographer(s)
June 8, 2022- Completed videos due
Application instructions:
Please fill out this form and send a resume as a PDF to info@collegeart.org with "Distinguished Awards Videographer" in the subject line.