posted by CAA — Mar 28, 2022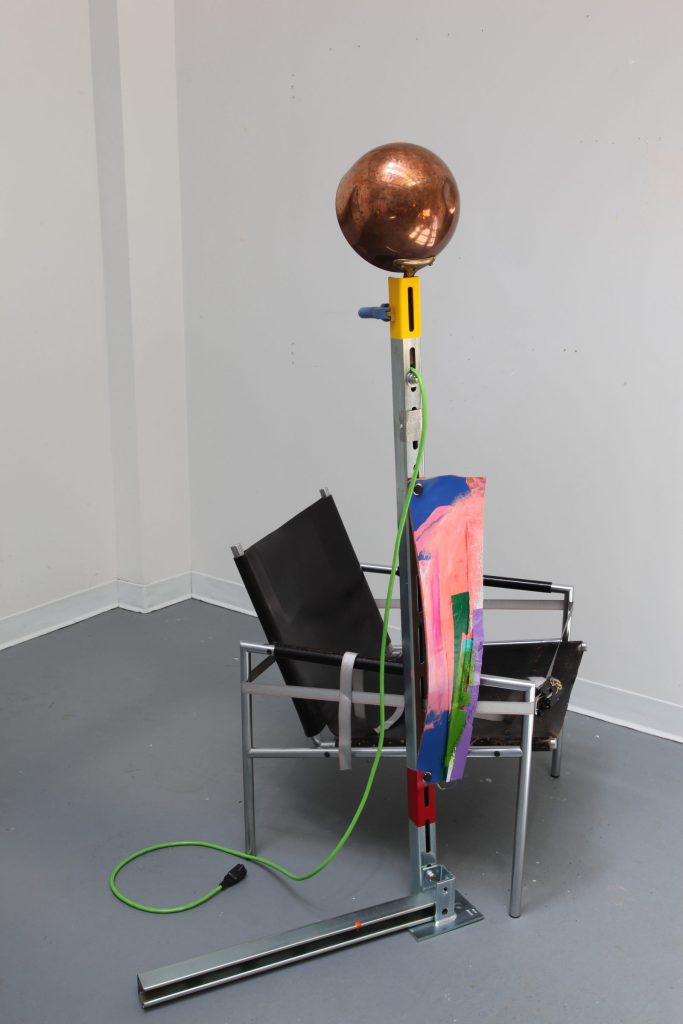 Jessica Stockholder, Assist: Sidled, 2016 (Photograph © Jessica Stockholder)
On February 18, 2022, Jessica Stockholder was featured in the Annual Artists' Interviews at CAA's 110th Annual Conference, interviewed by Christine Mehring. See below to watch the interview in full!
Beginning in 1997, the Annual Artists' Interviews were established to provide the opportunity for esteemed artists to have one-on-one conversations with colleagues at the Annual Conference. Each year, the Services to Artists Committee (SAC) identifies two distinguished artists to participate.  The interviews are held annually as part of the Services to Artists Program at the conference.
---
Jessica Stockholder is an internationally acclaimed visual artist and educator who lives and works in Chicago. In addition to earning her BFA from the University of Victoria in Canada and her MFA from Yale University, she was awarded two honorary Doctor of Fine Arts degrees: one from Emily Carr University of Art and Design in 2010, and one from Columbia College in 2013. Stockholder was Elected to the American Academy of Arts & Sciences in 2018.  
Stockholder's works sit at the intersection of painting with sculpture, and often incorporate the architecture in which it has been conceived. Employing a wide range of ordinary everyday materials Stockholder orchestrates an intersection of pictorial and physical space. She probes how meaning derives from physicality, and engages the sensuality and pleasure evoked by color and formal order in an effort to call attention to the edges of understanding.  
Stockholder's work has been exhibited in many of the world's most influential art venues, including Centre Pompidou in Paris, the Dia Center for the Arts, the Whitney Museum of American Art, and the Venice Biennale. It is included in such museum collections as the Art Institute of Chicago, Whitney Museum of American Art, LACMA, and Stedelijk Museum in Amsterdam.  
Stockholder is currently the Raymond W. & Martha Hilpert Gruner Distinguished Service Professor in the Department of Visual Arts at the University of Chicago, a position she accepted in 2011, after 12 years as Director of the Sculpture Department at the Yale School of Art.