posted by CAA — Aug 03, 2017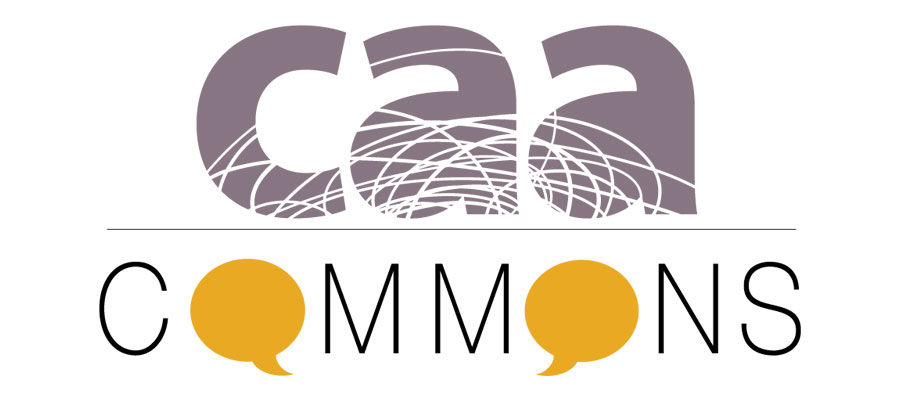 Dear CAA members,
For the past year we have watched conversations grow in discussion groups on CAA Connect, our online social community for members. We see how our members want to stay in touch and develop ideas around the visual arts and their work outside of our Annual Conference. Our CAA-Getty International Program Scholars, for example, have a discussion group with 280 posts and twenty library items. Our Resources for Academic Art Museum Professionals (RAAMP) group has over 100 resources posted.
Now it's time to expand the network. CAA is joining forces with the Modern Language Association (MLA) to become part of their Humanities Commons platform, and CAA will also have its own CAA Commons network as part of the partnership. The two networks (Humanities Commons and CAA Commons) will serve different purposes for our members, but we believe each will be of value. Humanities Commons is an open-access network where one can create a professional profile, discuss common interests in groups, develop new publications, and share work. The Humanities Commons network is open to anyone. CAA Commons will be the CAA member portal on the same network, where CAA members only can start discussion groups, contribute to discussion groups, and post resources for professionals in the visual arts.
CAA is not alone in joining Humanities Commons. Other members include The Association for Slavic, East European, and Eurasian Studies (ASEEES), Association for Jewish Studies (AJS), and the Modern Language Association (MLA), of course. Going forward we expect many more associations and organizations to join the network, creating a dynamic, interdisciplinary forum that CAA members can explore and use to expand the reach of their professional work.
Features of CAA Commons and Humanities Commons
Logging in to CAA Commons and Humanities Commons
Which email should I use to create an account?
 If you do not have a Humanities Commons or CAA Commons account, you must create one. The CAA Support page can guide you through creating an account. Please note when creating an account, you must use your primary CAA member email address. If you do not remember this email address please log in to your CAA account to check.
I already have a Humanities Commons account
If you already have a Humanities Commons account, then you will automatically be added to the CAA Commons platform and have full access.
Please note that you DO NOT use your CAA Member ID to log into Humanities Commons or CAA Commons.
For more information about creating an account and extensive FAQs about CAA Commons and Humanities Commons, please visit the CAA Support page.
By joining CAA Commons, you are accepting the Terms & Conditions of the platform.
If you have any questions, please contact us at caa@hcommons.org.
Sincerely,


Hunter O'Hanian
Executive Director
Chief Executive Officer

Kathleen FitzpatricK
Project Director,
Humanities Commons, Modern Language Association