posted by CAA — Jan 25, 2019

For the third year in a row, CAA is proud to partner with our sponsors, multinational publisher, Routledge, Taylor & Francis, and art materials specialist, Blick Art Materials, on student scholarships to assist CAA student members with conference costs.
Routledge, Taylor & Francis Student Scholarship
CAA Annual Conference Premier Sponsor, Routledge, Taylor & Francis supports four CAA student members with a $250 scholarship. The 2019 winners are: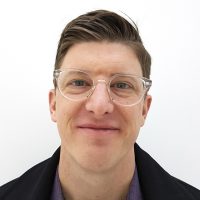 Jonathan Anderson
Jonathan Anderson is an artist and art critic, and is currently working on a PhD at King's College London. His research focuses on modern and contemporary art, with a particular emphasis on its relations to religion and theology. He is the coauthor of the book Modern Art and the Life of a Culture: The Religious Impulses of Modernism (2016), and he has contributed to various books and journals, including essays on John Cage, Francis Alÿs, Kris Martin, Rachel Whiteread, and others.
Noni Brynjolson
Noni Brynjolson is a PhD Candidate in Art History, Theory & Criticism at the University of California, San Diego. Her research analyzes socially engaged art projects in US cities. She is interested in looking at how artists address the politics of housing and gentrification through their work, as well as the informal communities that emerge within these projects. Noni is a member of the editorial collective of FIELD: A Journal of Socially Engaged Art Criticism, and her writing has been published in FIELD as well as in Hyperallergic, Akimbo, Geist and Craft Journal. She has also published chapters in two edited books: "From Mentorship to Collaboration: Art, Feminism and Community in Winnipeg" (in Desire Change: Contemporary Feminist Art in Canada, McGill Queen's University Press, 2017), and "The Making of Many Hands: Artisanal Production and Neighbourhood Redevelopment in Contemporary Socially Engaged Art" (in Craft on Demand: The New Politics of the Handmade, I.B. Tauris, forthcoming 2019). Noni's dissertation research was supported by a SSHRC doctoral fellowship, and she is currently a graduate fellow at UC San Diego's International Institute as part of the 2018-19 Sawyer Seminar focused on the theme of 'Reclaiming the City.'

Anton Lee
Anton Lee teaches in the Department of Art History, Visual Art and Theory at the University of British Columbia, Vancouver BC, where he completed his doctorate in November 2018. A specialist in the history and theory of photography, his work focuses on the contested understandings of the medium's identities in European and Anglo-American countries from the early 20th century to the present. His current research prioritizes transforming his doctoral dissertation into a book, provisionally titled Nouvelle Photographie Amériaine: The Rise of Photographic Sequence in the United States and France, 1968–1989. Lee was the Kenneth J. Botto Research Fellow at the Center for Creative Photography in Tucson in 2016 and a Visiting Researcher at the Université Paris-Sorbonne in 2015.
Candace Smith
Candace Smith currently studies Art History at the University of North Texas where she is working towards an MA under Dr. Nada Shabout in the field of Modern and Contemporary Art of the Middle East. Her current research explores issues of power, identity politics, and built space in the context of postwar Lebanese Art institutions and reconstruction (1990-present). Smith has presented and lectured on politics, power, and space, both as a university level and at the Texas Sculpture Symposium with NY-based artist Wafaa Bilal. She has also spent time abroad meeting and working directly with some of Beirut's most prominent art collectors and foundations as well as emerging Beirut-based artists such as Hiba Kalache. Smith received a BA from Texas Tech University after completing undergraduate thesis work on 21st-Century street art created during times of conflict in central Cairo and the West Bank. Working directly with published photojournalists and prominent, local artists, Smith addressed local agency and perceptions of space in direct contrast with American and European activity in the area. Smith was the director of social media for AMCA and collaborated with Selections Magazine on their Winter 2018 Art Pages.
Blick Art Materials Student Scholarship
CAA Annual Conference Supporter Sponsor, Blick Art Materials supports four CAA student members with a $250 scholarship. The 2019 winners are: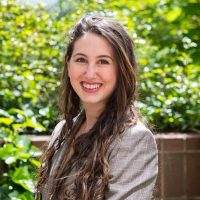 Margot Bernstein
Margot Bernstein is an advanced PhD candidate at Columbia University with a specialization in eighteenth-century art and material culture. Her dissertation, "Carmontelle's Profile Pictures and the Things that Made Them Modern," examines hundreds of portraits on paper by Louis Carrogis called Carmontelle (1717-1806), a French amateur draftsman. Margot holds a BA (2010) in art history and history from Williams College and an MA (2012) in the History of Art from the Courtauld Institute of Art. She also holds an MA (2014) and an MPhil (2015) in art history from Columbia University. In recent years, she has worked at the Metropolitan Museum of Art, the Frick Collection, the Morgan Library & Museum, the New-York Historical Society, the Calder Foundation, and the Williams College Museum of Art. Currently, Margot is a Chester Dale Fellow in the Department of Drawings and Prints at the Metropolitan Museum of Art.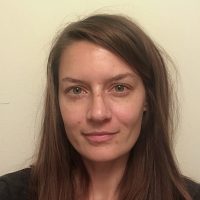 Jessica Crocker
Jessica Rae Crocker lives and works in Prescott, AZ. She is currently pursuing her PhD in Philosophy, Aesthetics, and Art Theory through IDSVA (Institute for Doctoral Studies in the Visual Arts). She is a ceramic artist focusing on the role of craft as a means to develop intimacy. Her recent work explores relationships and limerence through the use of imbedded interactive technologies. She works in both figurative and functional paradigms embracing the historical symbolism of the clay material in its many forms. This generous gift is allowing her to attend the CAA conference for the first time.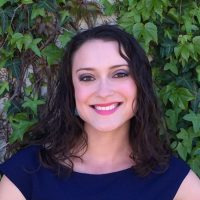 Kimberly Minor
Kimberly Minor is a doctoral candidate in Art History at the University of Oklahoma. Her research broadly focuses on American art, with interests in material culture, art of the early American West, and Northern Plains Indian drawings. Her dissertation "Pictographic Motifs: Memory and Masculinity on the Upper Missouri" engages the visual, material, and experiential sources of military imagery produced by the Mandan and Hidatsa during the early nineteenth-century. She studies how indigenous male identity was negotiated through constant confrontation (both physical and spiritual) with war and warriors, adding to a growing body of scholarship that emphasizes and affirms the importance of indigenous histories. Her research has been supported by the Smithsonian Institute of Museum Anthropology and the ACLS/Luce Dissertation Fellowship in American Art.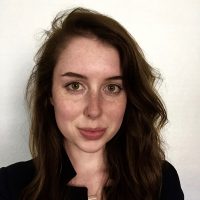 Laura Stowell
Laura Stowell is a third-year PhD Student in Art History at the University of Washington, Seattle. She received her MA in Contemporary Art from Sotheby's Institute of Art, New York. Her research explores intersections of performance, affect, aesthetics, and trauma in art from 1945 to the present, with specific emphasis on feminist approaches to the body. In 2018 she presented a paper titled "Listening to the Body in Pain: Regina José Galindo's (279) Golpes" at UC San Diego's Graduate Visual Arts Symposium, and a paper titled "Pathography and the work of Alina Szapocznikow" at the Legacies of the Enlightenment Workshop at Michigan State University. She worked as the Curatorial Assistant at the Henry Art Gallery, Seattle, and plans on continuing to work in the curatorial field.
Criteria 

for the Scholarship
Awardees were chosen at random and fulfilled the following criteria:
Individuals were registered for the Annual Conference by the Early Registration deadline
Individuals are current CAA members with proof of student status
Individuals did not receive conference registration or travel reimbursement from their institution or employer
We look forward to seeing you in New York City next month! The 107th Annual Conference is February 13-16, 2019. Click here to explore the conference program.