posted by CAA — Feb 05, 2019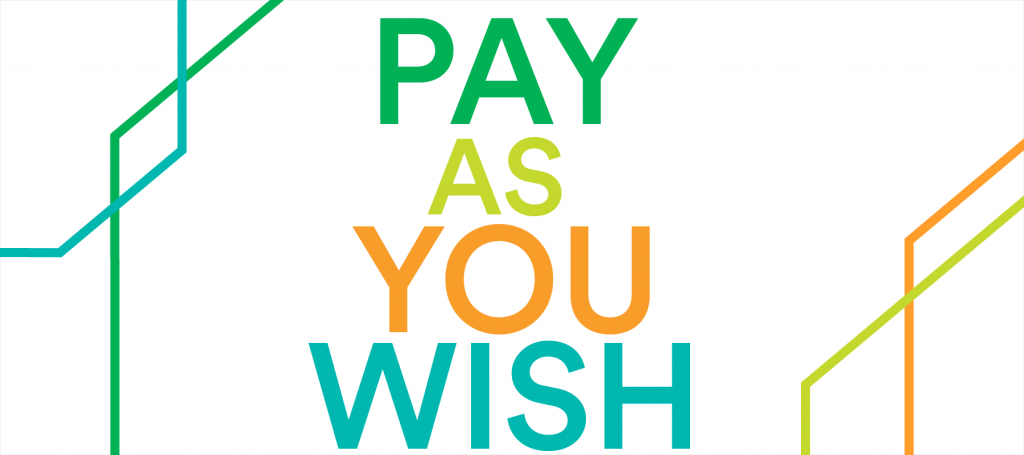 The Pay-as-you-Wish Day Pass is back for the CAA 2019 Annual Conference in New York City, February 13-16! For the third year in a row we are happy to offer the pass as a way for students, adjunct faculty, or anyone not able to afford a full conference registration to attend any part of the conference for a full day.
Pay-as-you-Wish is available onsite only at the New York Hilton Midtown. It is open to everyone, CAA members and non-members alike, with no advance registration needed. Pay-as-you-Wish purchases can be made with any registration staff or the Pay-as-you-Wish helpers in the registration area. 
Suggested Pay-as-you-Wish Day Pass price: $25 
The Pay-as-you-Wish Day Pass allows for full, one-day access to the conference, and if you want to return the next day, a full day pass must be purchased. 
The Annual Conference will feature over 300 sessions, a bustling Book and Trade Fair, and the free and open to the public Academic and Cultural Network Hall with professional development workshops, Idea Exchange, and booths of leading cultural non-profits and educational institutions.  
Browse the Full Conference Schedule  
The Keynote Speaker for 2019 will be Joyce J. Scott, sculptor, craftsperson, and 2016 MacArthur Fellow. The Distinguished Artist Interviews will feature Julie Mehretu interviewed by Julia Bryan-Wilson and Guadalupe Maravilla interviewed by Sheila Maldonado. The Distinguished Scholar for the 107th CAA Annual Conference is Dr. Elizabeth Boone, the Martha and Donald Robertson Chair in Latin American Studies at Tulane University.