posted by CAA — Nov 11, 2019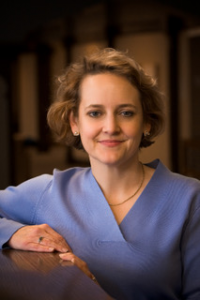 We're delighted to announce that N. Elizabeth Schlatter was elected at our October Board meeting as the new President of the CAA Board of Directors. She will succeed Jim Hopfensperger and serve a two-year term beginning May 1, 2020.
N. Elizabeth Schlatter is Deputy Director and Curator of Exhibitions at the University of Richmond Museums, Virginia. A museum administrator, curator, and writer, she focuses on modern and contemporary art and on topics related to curating and issues specific to university museums. At UR, she has curated more than 20 exhibitions, including recent group exhibitions of contemporary art such as "Crooked Data: (Mis)Information in Contemporary Art," "Anti-Grand: Contemporary Perspectives on Landscape," and "Art=Text=Art: Works by Contemporary Artists," She also serves on and chairs various University and School of Arts & Sciences committees. Prior to the University of Richmond, she worked with exhibitions at the Smithsonian Institution Traveling Exhibition Service (SITES) in Washington, D.C, and in fundraising at the Contemporary Arts Museum, Houston. She is author of Museum Careers: A Practical Guide for Novices and Students (Left Coast Press, Inc.) and a contributor to A Life in Museums: Managing Your Museum Career (American Association of Museums). She has a B.A. in art history from Southwestern University in Texas, and an M.A. in art history from George Washington University.
Prior to this elected position, Schlatter was completing a 4-year term as a CAA board member, elected in February 2016. During that time, she served as Vice President for Annual Conference for two years, and in 2019 she served on the Nominating Committee and the Strategic Plan Task Force. She jointly initiated and assisted with the development of CAA's Resources for Academic Art Museums Professionals (RAAMP), and prior to joining CAA's board, she was chair of the Museum Committee.