posted by CAA — Mar 08, 2022
The results of the 2022 CAA Board of Directors Election were presented at the CAA Annual Business Meeting, Part II on Friday, February 18 at 2:00 p.m. (CST) at CAA's 110th Annual Conference.
We are grateful to all the candidates who put forward their names for consideration this year.
ABOUT THE BOARD OF DIRECTORS
The Board of Directors is charged with CAA's long-term financial stability and strategic direction; it is also the Association's governing body. The board sets policy regarding all aspects of CAA's activities, including publishing, the Annual Conference, awards and fellowships, advocacy, and committee procedures.
Thank you to all those who voted!
We would like to congratulate Gregory Gilbert, Nazar Kozak, Karen J. Leader, Adity Saxena, and Victoria McCraven on their election to CAA's Board of Directors.
Gregory Gilbert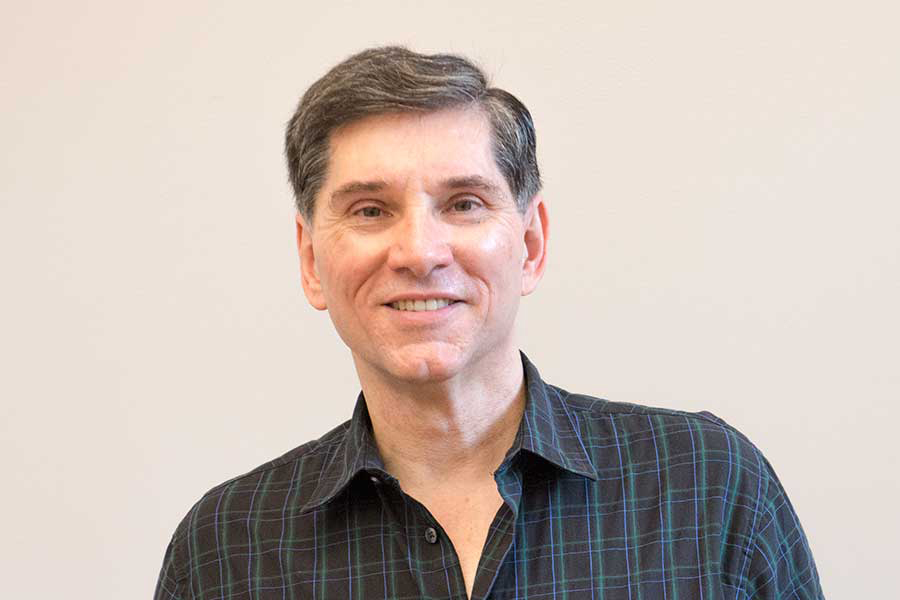 Gregory Gilbert received his BFA degree in Art History from the University of Kansas and his MA and PhD degrees in Art History from Rutgers University. He has taught at Rutgers University, Purdue University and Western Illinois University. He is currently Professor of Art History and Director of the Art History and Art Museum Studies programs at Knox College in Galesburg, Illinois. He also earned MA certification in Museum Studies from Rutgers University and has worked in several art museums, most recently as senior curator at the Figge Art Museum in Davenport, Iowa. His primary area of research is 20th century American art, specifically Abstract Expressionism. He is currently researching the relationship of Robert Motherwell's art to Pragmatist philosophy and American poetics and in 2015 received a Dedalus Foundation Visiting Scholar at the Archives of American Art Fellowship for this project. He is also writing a book on Abstract Expressionism and the mass visual culture of World War II and has published articles in the Oxford Art Journal and Arts on this topic. In addition, he has written critical exhibition and book reviews for The Art Newspaper. 
Nazar Kozak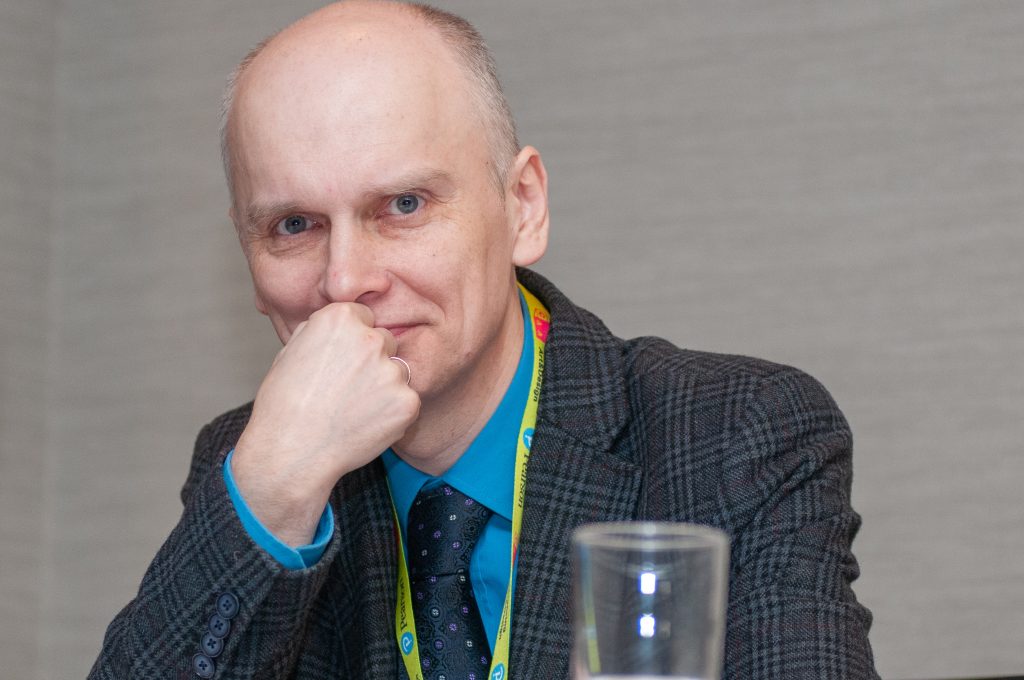 Nazar Kozak is Senior Researcher at the Department of Art Studies at the Ethnology Institute of the National Academy of Sciences, Ukraine and Associate Professor of Art History at Ivan Franko University of Lviv. Kozak received a PhD from Lviv Academy of Arts in 2000. His research was supported by scholarships and grants from the Fulbright Scholar Program, Getty Scholar Program, the American Council of Learned Societies, and other organizations. Kozak is working in two subfields of art history simultaneously: medieval and contemporary. His research on the medieval period concerns political iconography and art exchanges in Byzantine and post-Byzantine cultural spheres. He has authored the book (Lviv: Liha-Pres, 2007). In contemporary art studies, Kozak is exploring art's agency in crisis situations. His essay on the art interventions during the Maidan Revolution in Ukraine (2013–14) received an honorable mention as a finalist for 2018 Art Journal Award. Currently, Kozak is writing a book about global artistic responses to the 1986 Chernobyl nuclear disaster.
Karen J. Leader
Karen J. Leader is Associate Professor of Art History and Faculty Associate in the Center for Women, Gender and Sexuality Studies at Florida Atlantic University. She received her BA from the University of California, Berkeley and her MA and Ph.D. at the Institute of Fine Arts, New York University. Her areas of interest include art and popular culture in the 19th-21st centuries, feminist theory and practice, and the history and future of the discipline of art history, the humanities, and higher education. She has published on the artist Gustave Courbet, representations of women in popular culture, and 21st-century tattoo culture. She directs the Barb Schmidt Fellowship: Cultivating Community Involvement, Advocacy and Social Change, and is currently the chair of CAA's Services to Historians of the Visual Arts Committee.  
Victoria McCraven
Victoria McCraven is the Programs Manager at NXTHVN, where she recently co-curated the Fall Exhibition Christian Curiel: Between Reveries. Based in New Haven, Connecticut, NXTHVN is an arts non-profit which invites emerging artists from all over the world to participate in its curatorial and studio fellowships. She is passionate about expanding historical narratives through the visual arts and creating community-based dialogue. Victoria earned her bachelor's degree from Dartmouth College, majoring in Geography with a minor in Art History. While at Dartmouth, she worked at the Hood Museum of Art where she curated the exhibition Black Bodies on the Cross which included works by Romare Bearden, Kara Walker, and Ashley Bryan. In 2019, Victoria was selected as a U.S.-U.K. Fulbright Postgraduate Grantee to complete her master's degree in History of Art at the School of Oriental and African Studies, University of London. Previously, Victoria was the 2020-2021 Romare Bearden Graduate Museum Fellow at the Saint Louis Art Museum, where she worked on education and audience development projects across the museum. While completing her fellowship at the Saint Louis Art Museum, she co-curated the current New Media Series Nuotama Frances Bodomo: Afronauts which is currently on view through May 1, 2022.
Adity Saxena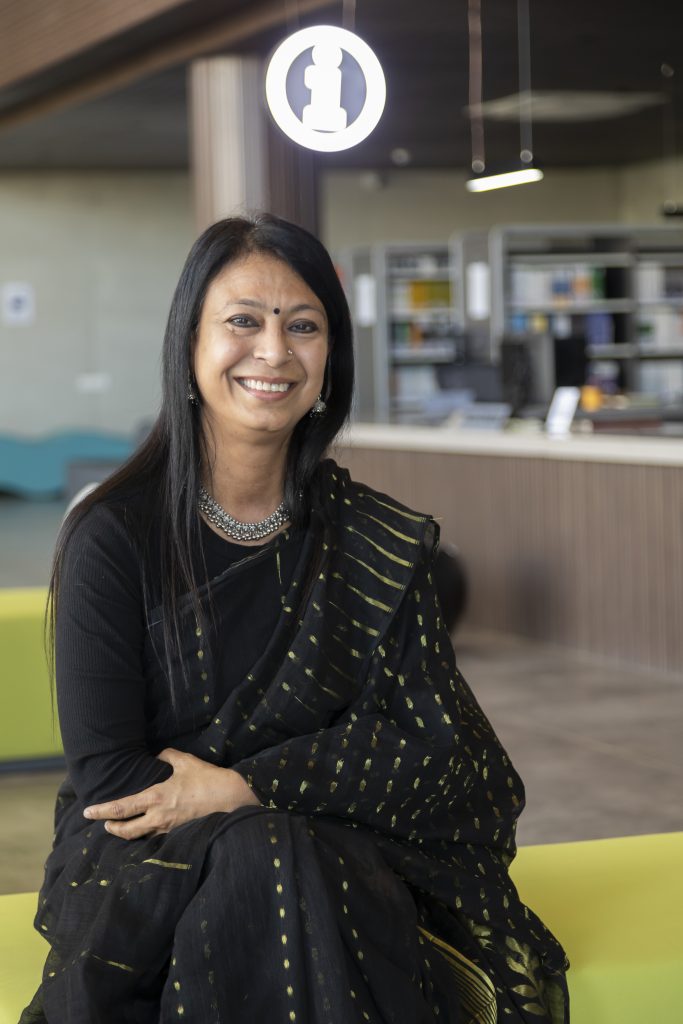 I call myself a messenger of happiness and believe in empathy. Mind-map is my tool for plotting ideas and communicating through stories. In the past 18 years of my professional journey, I have progressed from a design educator of a vocational training institution to a Dean of the Woxsen School of Arts and Design, India. In addition, I have expanded my path from teaching to academic coordination to academic leadership.    
Being a first-generation graduate, I have many pauses, slow and fast pace in my journey path, which gives me an understanding of people, culture, and power of empathy. I am a teenage girl's mother, a certified design thinker, and a mentor.   
My experience includes allied fields like working as a Restorative Justice co-facilitator in a school project in the United States and many global research projects. I am India representative of Restorative Justice Education, USA, a nonprofit, 501(c)(3) corporation) is to promotes the practice of Restorative in school education to create a culture of care.  
The social role of art, wellbeing and education are the areas that interest me more. My research has been published globally and many of my research are the outcome of global collaborations. I have been invited to share my thoughts about the challenges in online education, corporate storytelling, and design thinking on many international platforms.  
I have been featured in The Academic Woman Magazine, the UK, in Jan-March, 2022 issue. In addition, recently, I have been invited to work as an external member in Design Thinking for Social Change, a project funded by the European Union. 
I am privileged to be connected with a global network and believe in the power of collaborations. My dream is to create an enjoyable learning space for students and teachers.