posted by CAA — Oct 01, 2020
We're pleased to announce the appointment of three new editors for CAA publications: editor designate Eddie Chambers, who will take up his post as Editor-in-Chief of Art Journal, July 2021 – June 2024; Julie Nelson Davis, current Editor-in-Chief of caa.reviews, July 2020 – June 2023; and editor designate Stephanie Porras, who will take up her post as Reviews Editor of The Art Bulletin, July 2021 – June 2024. Learn more about their work below.
EDITOR BIOGRAPHIES
Eddie Chambers | Incoming Editor-in-Chief of Art Journal, July 2021 – June 2024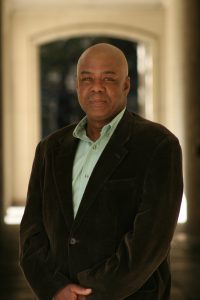 Eddie Chambers was born in Wolverhampton, England. He gained his PhD from Goldsmiths College, University of London in 1998, for his study of press and other responses to the work of a new generation of Black artists in Britain, active during the 1980s. He joined the Department of Art and Art History at the University of Texas at Austin in January 2010 where he is now a Professor. His books include Things Done Change: The Cultural Politics of Recent Black Artists in Britain (Rodopi Editions, Amsterdam and New York, 2012), Black Artists in British Art: A History Since the 1950s, (I. B. Tauris, London and New York, 2014, reissued 2015), and Roots & Culture: Cultural Politics in the Making of Black Britain, published 2017 (I. B. Tauris/Bloomsbury). He is the editor of the recently-published Routledge Companion to African American Art History. His forthcoming book is World is Africa: Writings on Diaspora Art (Bloomsbury, 2021).
Julie Nelson Davis | Current Editor-in-Chief of caa.reviews, July 2020 – June 2023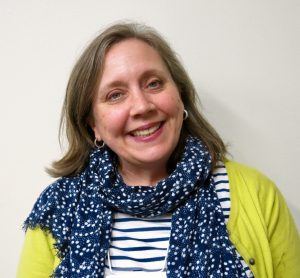 Julie Nelson Davis is Professor of the History of Modern Asian Art at the University of Pennsylvania. Recognized as one of the world's foremost authorities on Japanese prints and illustrated books, Davis teaches a wide range of courses on East Asian art and material culture in the greater global context. After receiving her BA from Reed College, Davis completed her MA and PhD from the University of Washington and studied at Gakushūin University in Tokyo. She is author of Utamaro and the Spectacle of Beauty (Reaktion Books, 2007 and 2021), Partners in Print: Artistic Collaboration and the Ukiyo-e Market (University of Hawai'i Press, 2015), and Picturing the Floating World: Ukiyo-e in Context (in press). Davis was recently a guest curator for the Freer and Sackler Galleries for an exhibition on Utamaro (2017) and is preparing an exhibition of Japanese illustrated books at the University of Pennsylvania. She is currently working on a new project on issues of imitation, homage, and fakery in early modern Japanese art and their legacies into the present. In addition to her tenure as caa.reviews Editor-in-Chief from 2020 to 2023, Davis served as the field editor for Japanese art from 2001 to 2010 and a board member from 2007 to 2011.
Stephanie Porras | Incoming Reviews Editor of The Art Bulletin, July 2021 – June 2024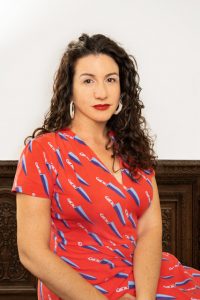 Stephanie Porras is Associate professor of Art History in the Newcomb Art Department at Tulane University, specializing in early modern art made in Northern Europe and across the Spanish world. Author of Pieter Bruegel's Historical Imagination (Pennsylvania State University Press, 2016) and Northern Renaissance Art: Courts, Commerce, Devotion (Laurence King, 2018), Porras has also published widely on topics ranging from Albrecht Dürer's drawings to Hispano-Philippine ivories. Her current book project, The First Viral Images considers the mobility of early modern artworks and their role in processes of globalization, and has been supported by fellowships at the New York Public Library, the Sterling and Francine Clark Art Institute, and the Center for Advanced Study in the Visual Arts at the National Gallery of Art.