posted by CAA — Jul 23, 2021
We're pleased to announce the appointment of two new editors for CAA publications: Christy Anderson, was selected to be Editor-in-Chief of The Art Bulletin. Balbir Singh will take the post as Reviews Editor of Art Journal. They begin their three-year terms July 1, 2022. Learn more about their work below.
EDITOR BIOGRAPHIES
Christy Anderson | Incoming Editor-in-Chief of The Art Bulletin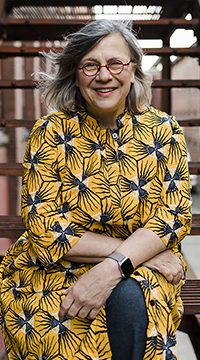 Christy Anderson is an architectural historian with a special interest in the buildings of Renaissance and Baroque Europe. Professor Anderson has taught at Yale University, the Courtauld Institute, MIT, and the University of Toronto. At Yale she received a Morse Faculty Fellowship as well as numerous teaching prizes. She received her Ph.D. from the School of Architecture at the Massachusetts Institute of Technology. As a Kress Fellow at the Courtauld Institute of Art and later as a Research Fellow at Worcester College, Oxford University, she studied the annotations made by the English architect Inigo Jones (1573–1652) in his collection of treatises and humanist literature. This work on literacy, architectural language, and the construction of the professional architect appeared in her book Inigo Jones and the Classical Tradition (Cambridge, 2006).
Learn more about The Art Bulletin.
Balbir Singh | Incoming Reviews Editor of Art Journal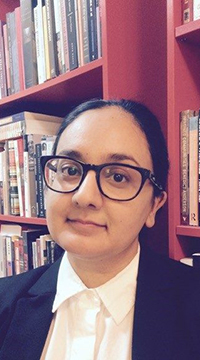 Balbir Singh's scholarship focuses on the convergence of racial, gendered, and religious embodiment, with migration and policing under violent conditions of imperial and domestic security technologies. She is at work on her first book, "Militant Bodies: Violence and Visual Culture under Islamophobia," which is rooted in questions that center post-9/11 racial and religious hyper-policing of Muslims and Sikhs, especially as they relate to bodily comportment and the donning of religious garments. Additionally, she is beginning research on a second book project — "Whose Terror? Vexed Attachments and the Contradictions of Freedom."