posted by CAA — Feb 18, 2022
CAA is pleased to announce the recipients of the 2021 Professional Development Fellowships. The recipient of the $10,000 fellowship in visual arts is Christine Lee, California Institute of the Arts and the recipient of the $10,000 fellowship in art history is Jenny Tang, Yale University. An honorable mention in visual arts goes to Malene Barnett, Temple University and an honorable mention in art history goes to Maia Nichols, University of California, San Diego. All fellows and honorable mentions receive a complimentary one-year CAA membership and registration for the 2022 Annual Conference.
---
2021 PROFESSIONAL DEVELOPMENT FELLOWSHIP IN VISUAL ARTS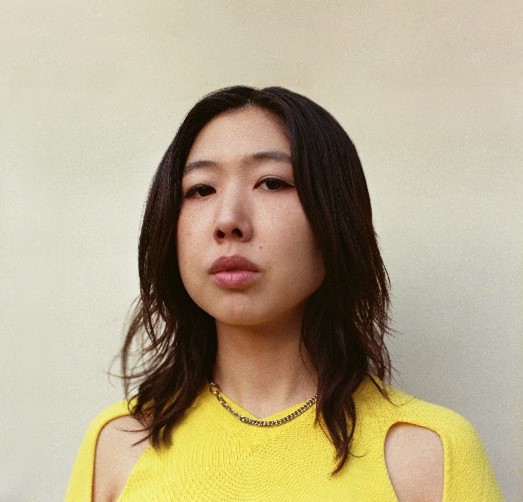 Christine Lee, California Institute of the Arts
Christine Yerie Lee is a visual artist primarily working in video, installation and sculpture. Raised in the American South by immigrant parents from South Korea, her practice explores performativity and identity-formation, often using the body to articulate ideas concerning resistance to hegemonic power structures in hopes to create a future yet to be imagined or narrativized. By engaging with folklore, history, and pop culture, her work addresses personal and collective memory, hybridity, and authenticity. Her material explorations reflect the poetics informed by these notions and are often activated in her digital works. Through intersectional inquiry and worldbuilding, she aims to illuminate the distinct and parallel threads of the human experience to provide pathways for connection. Lee received a BFA in Apparel Design from Rhode Island School of Design in 2010 and worked as a fashion designer for a decade prior to graduate school. She currently resides in Los Angeles and will complete her MFA in Art at California Institute of the Arts in May 2021.
HONORABLE MENTION IN VISUAL ARTS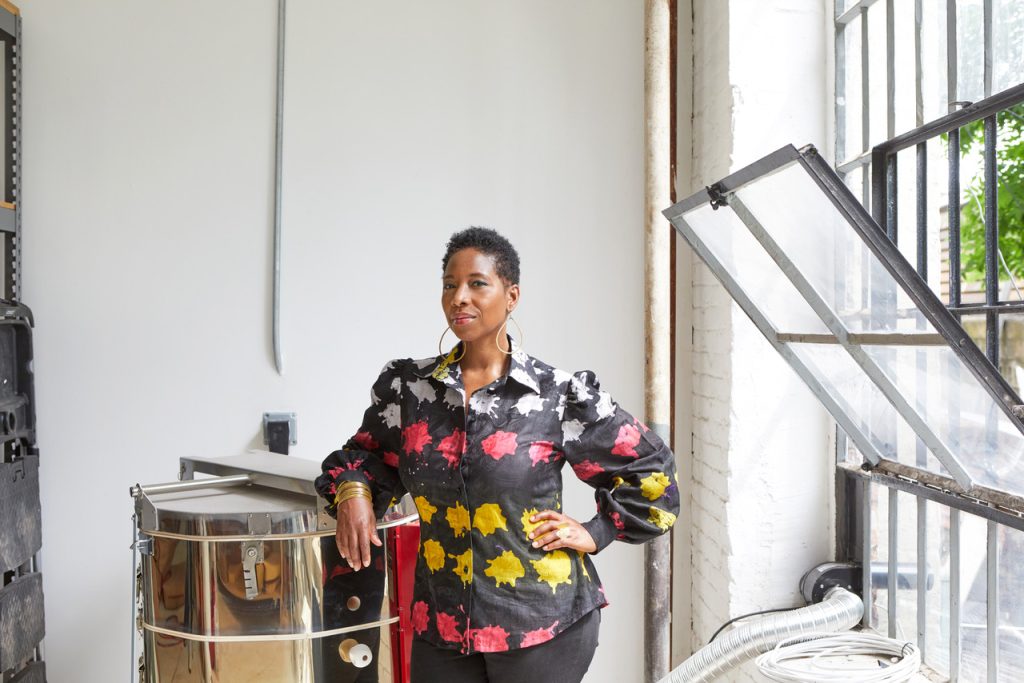 Malene Barnett, Temple University
Malene Barnett is a multi-disciplinary artist, entrepreneur, and authority on the cultural traditions and practices of art in the African diaspora and how it translates into her vision of the modern black experience. From her sculptural ceramic tiles and vessels to mixed media paintings to handwoven rugs, Barnett continues to evolve her craft and share her African heritage with a global audience. Using archival materials like glass, fiber and clay, she uncovers a deeper language of her legacy and an authentic understanding of her cultural identity. A passionate connector and expert ambassador, her mission is to use art as a tool to create community impact and open doors for the next generation of black artists and expand the conversation around marginalization in the arts and create greater opportunities for inclusion.
As the founder of the Black Artists + Designers Guild, a global platform and curated collective of independent black makers, she constantly seeks new ways to define the Black narrative and experience for a new generation while bringing awareness to inequality. Her work has been praised in Interior Design Magazine, New York Magazine, Traditional Home, Elle Decor, HGTV Magazine, Luxe + Design Magazine, and House Beautiful. She was also on the cover of Brownstoner Magazine and Wendy Goodman's Designer Lives video series with New York Magazine's The Cut. Her entrepreneurial spirit was captured in the NY Times bestselling book "In the Company of Women " and Home by Hygge & West. She has appeared as a guest speaker on Morning Joe, MSNBC Your Business, and TEDx. Malene's works have been exhibited at Museum of Science and Industry, Dallas African American Museum, Jane Hartsook Gallery, Mindy Solomon Gallery, Baltimore Clayworks, DAAP Galleries, and The Clay Studio.
---
2021 PROFESSIONAL DEVELOPMENT FELLOWSHIP IN ART HISTORY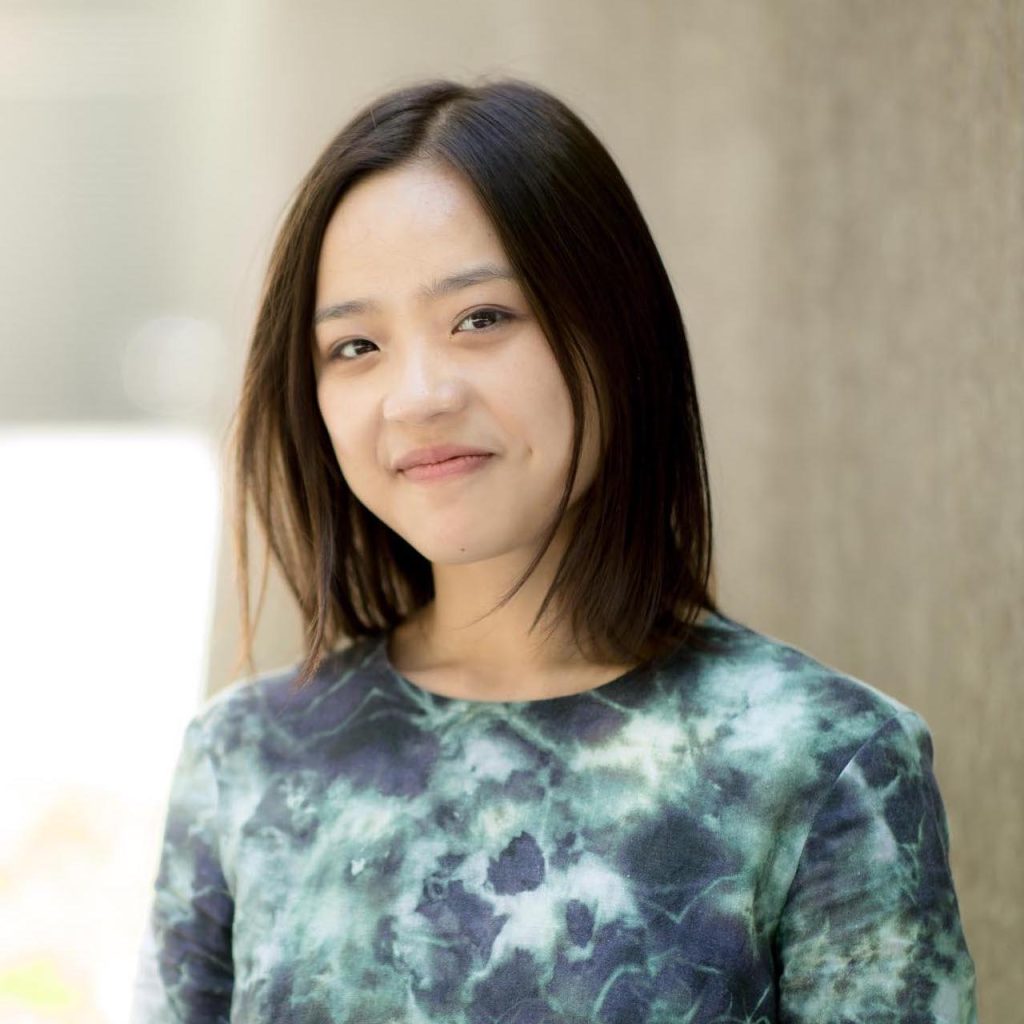 Jenny Tang is a doctoral candidate in History of Art and Film & Media Studies at Yale University, where she specializes in modern and contemporary art, media, and visual culture of the Atlantic world. Tang's dissertation combines original archival research and a feminist postcolonial perspective to show how layered twentieth-century regimes of race and citizenship in the United States shaped modernist imaginations of the body across the Atlantic. From photomontage and abstraction to security and confinement, this work recasts the history of modernism through the lens of Asian American and African American racial formation. In addition to her scholarly practice, Tang writes criticism on the cultural politics of art, film, and music. She has also contributed to exhibitions and programs at the Studio Museum in Harlem and the Museum of Modern Art, where she was a 2020-21 Mellon-Marron Research Fellow in the Department of Painting and Sculpture. At Yale, she co-organized the group exhibition New Genealogies with photographer John Edmonds at the Yale School of Art. Tang currently teaches foundational topics in art history in the Department of Art History and the Rose Hill Honors Program at Fordham University.
HONORABLE MENTION IN ART HISTORY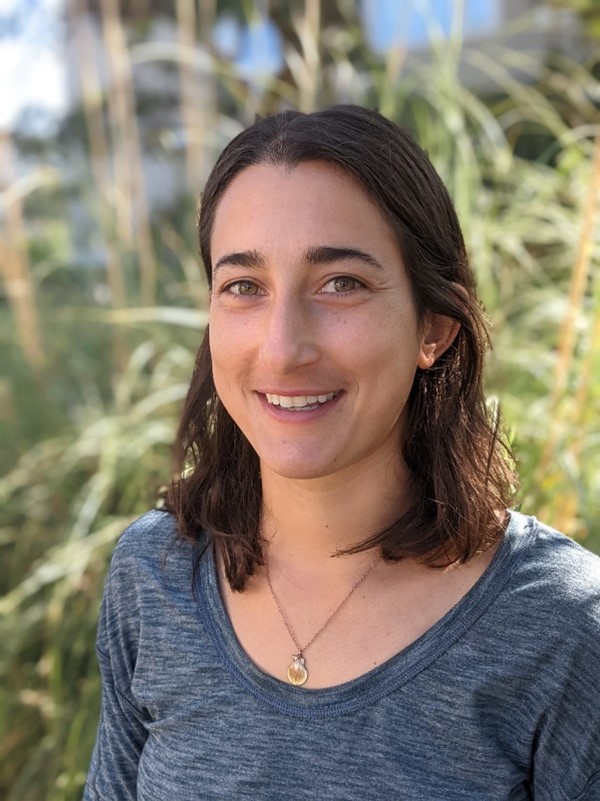 Maia Nichols, University of California, San Diego
Maia Nichols is a Lebanese American-Canadian doctoral candidate in art history, criticism and theory at University of California San Diego specializing in 20th century French and North African visual and material culture, postcolonial theory, and the history of social psychiatry. She holds degrees in psychology and visual art from the University of British Columbia in Vancouver and a masters in aesthetics and politics from the California Institute of the Arts. She additionally engages in art practice and has taught studio art drawing at UC San Diego. Her work has been exhibited internationally. Her art criticism has been published in venues such as Flash Art International, Hyperallergic, and Diagram. Her dissertation, researched in France with support from a four-year Canadian Social Sciences and Humanities Research Council Doctoral Fellowship, engages art historical visual and material culture methods and theories to consider the institutional history of French colonial North Africa's progression to independence during the social psychiatry movement, drawing on a range of archival evidence of material culture and experience.
---
ABOUT THE PROFESSIONAL DEVELOPMENT FELLOWSHIP
CAA's Professional Development Fellowship program supports promising artists and art historians who are enrolled in MFA and PhD programs nationwide. Awards are intended to help them with various aspects of their work, whether for job-search expenses or purchasing materials for the studio. CAA believes a grant of this kind, without contingencies, can best facilitate the transition between graduate studies and professional careers. The program is open to all eligible graduate students in the visual arts and art history. Applications for the 2022 fellowship cycle will be due December 15, 2022. Learn more.