posted by Allison Walters — Feb 10, 2021
Honorees this year include Samella Lewis, Deborah Willis, Kenneth Frampton, and many other scholars, artists, and teachers, including special commendation for service to art historical scholarship to Gillian Malpass.
CAA Annual Conference, February 1
0
-1
3
, 202
1
We are pleased to announce the recipients and finalists of the 2021 CAA Awards for Distinction. Among the winners this year is Samella Lewis, recipient of the 2021 Distinguished Artist Award for Lifetime Achievement. She was the first African American to earn a PhD in art history at Ohio State University. Mentored by Elizabeth Catlett and Charles White, Lewis embodied the visual culture of the civil rights movement through her prints. In addition to her studio practice, Lewis advocated African American art by writing for and creating exhibition venues. Her book, African American Art and Artists, originally published in 1978, was updated in subsequent editions and remains an important examination of more than two centuries of Black art and artists in the United States. For decades Lewis was a committed educator and scholar. In addition to her Fulbright, Lewis has been honored with a Charles White Lifetime Award (1993), with a UNICEF Award for the Visual Arts (1995), by being named a Getty Distinguished Scholar (1997), and by being interviewed by the HistoryMakers Archives (2003).  
---
and
Deborah Willis and Kenneth Frampton are the recipients of the 2021 Distinguished Lifetime Achievement Award for Writing on Art.  
Deborah Willis has opened the field of African American photography. When the invention of photography coincided with the promise of abolition, a new arc of aspiration was combined. Its new pictures, thought to be the work of light itself, began to transmit images so that, as Frederick Douglass said, "Men of all conditions may see themselves as others see them." From the first, photographs and photographic studios proliferated inside the Black community. It is the true extent of this practice that has been revealed by the lifework of Deborah Willis. In effect she has acted as its archaeologist, sifting through the layers from the time of Louis Daguerre to the surface of our present, retrieving the images and researching their histories. 
Kenneth Frampton, trained as an architect, is a prolific architectural historian and critic who has managed to face the behemoth of globalized capital with an enduring version of humane modernity. Frampton has been writing about architecture for over half a century. A model of the architect-scholar, Frampton not only opens new cosmopolitan perspectives on the work of widely influential architects from Le Corbusier and Louis Kahn to Zaha Hadid and Álvaro Siza Vieira with his scholarship but also gives due attention to transitional spaces and movements.  
---
Gillian Malpass is the recipient of a CAA Commendation for Service to Art Historical Scholarship. As publisher of art and architectural history at Yale University Press, London, Gillian Malpass assembled a matchless list of titles over three decades that set the press apart from all others. She fostered projects that were gorgeously designed, accessibly written, and beautifully illustrated, including numerous now-classic books by both emerging and senior scholars. She worked on monographs, exhibition catalogs, reference, and biography, from books examining previously unexplored fields to bestsellers. Authors of many of the most important books published in art history over the past thirty years attest in their prefaces to the ways in which Malpass's encouragement, expertise, and eye shaped their work. 
The Awards for Distinction will be presented during Convocation at the CAA Annual Conference on Wednesday, February 10 at 6:00 PM. This event is free and open to the public. A free and open registration is required.
---
The full list of 202
1
CAA Awards for Distinction Recipients:
Sampada Aranke, "Blackouts and Other Visual Escapes," Art Journal, vol. 79, no. 4 (Winter 2020): 62–75 
---
Katherine A. Bussard and Kristen Gresh, eds., "Life" Magazine and the Power of Photography, Princeton University Art Museum, 2020 
and
Louis Marchesano, ed., Käthe Kollwitz: Prints, Process, Politics, Getty Research Institute, 2020 
---
Alfred H. Barr Jr. Award for Smaller Museums, Libraries, Collections, and Exhibitions  
Adriano Pedrosa, José Esparza Chong Cuy, Julieta González, and Tomás Toledo, Lina Bo Bardi: Habitat, Museu de Arte de São Paulo Assis Chateaubriand (MASP) / DelMonico Books, 2020 
---
Nicole R. Fleetwood, Marking Time: Art in the Age of Mass Incarceration, Harvard University Press, 2020 
---
Charles Rufus Morey Book Award 
Charles L. Davis, II, Building Character: The Racial Politics of Modern Architectural Style, University of Pittsburgh Press, 2019 
and
Nicole R. Fleetwood, Marking Time: Art in the Age of Mass Incarceration, Harvard University Press, 2020 
---
Adam Jasienski, "Converting Portraits: Repainting as Art Making in the Early Modern Hispanic World," The Art Bulletin, vol. 102, no. 1 (March 2020): 7–30 
Honorable Mention:
Jessie Park, "Made by Migrants: Southeast Asian Ivories for Local and Global Markets, ca. 1590–1640," The Art Bulletin, vol. 102, no. 4 (December 2020): 66–89 
---
Artist Award for a Distinguished Body of Work  
Maren Hassinger 
---
CAA/AIC Award for Distinction in Scholarship and Conservation 
Nancy Odegaard 
---
Distinguished Artist Award for Lifetime Achievement  
Samella Lewis 
---
and
Distinguished Lifetime Achievement Award for Writing on Art  
Deborah Willis and Kenneth Frampton 
---
Distinguished Feminist Award—Artist  
Simone Leigh
---
Distinguished Feminist Award—Scholar  
Katy Deepwell
---
Distinguished Teaching of Art Award  
Dona Nelson
---
Distinguished Teaching of Art History Award  
Kaori Kitao 
---
Margo Machida 
---
CAA Commendation for Service to Art Historical Scholarship
Gillian Malpass 
Learn about the juries that select the recipients of the CAA Awards for Distinction. 
posted by CAA — Jul 06, 2020
Affiliated Society News shares the new and exciting things CAA's affiliated organizations are working on including activities, awards, publications, conferences, and exhibitions.
Interested in becoming an Affiliated Society? Learn more here.
Art Libraries Society of North America (ARLIS/NA)
ARLIS/NA will be holding its 2021 Annual Conference in Montréal, Québec, Canada from May 9 through May 15 at the Hotel Bonaventure, Montreal. For update information please see https://www.arlisna.org/news/conferences/1405-2021-49th-annual-conference.  
On June 8, 2020 ARLIS/NA issued its Statement Against Anti-Black Racism and Violence which can be accessed here: https://www.arlisna.org/news/news-events/2057-arlis-na-advocacy-statement-against-anti-black-racism-and-violence 
Nominations are open for the following Executive Board positions: Vice President/President Elect, Secretary, Advancement Liaison, and Chapters Liaison; nominations must be received by July 13, 2020 for terms beginning at the Montreal Conference in May 2021. For more information please see the official announcement here: https://www.arlisna.org/news/news-events/2056-call-for-interest-nominations-for-2021-executive-board 
BSA (Bibliographical Society of America)
Applications due September 8 for BSA's 2021 New Scholars Program

: The Bibliographical Society of America's New Scholars Program seeks to promote the work of scholars who are new to the field of bibliography, broadly defined. The New Scholars selection committee welcomes new methods and new approaches, including applications from candidates applying bibliographical theory and principles to diverse materials and media. In addition, the committee welcomes scholarly submissions that embrace diverse, multicultural perspectives. The committee particularly encourages applications from those who have not previously published, lectured, or taught on bibliographical subjects.

International applicants are welcome to apply. 

New: 

Joint applications will be accepted in 2021

. For more information, see 

https://bibsocamer.org/awards/new-scholars-program/

.

 

Applications due November 1 for BSA Fellowships

: To foster the study of books and other textual artifacts in traditional and emerging formats, and in keeping with the value which the Society places on the field of bibliography as a critical interpretive framework for understanding such artifacts, the BSA funds a number of fellowships designed to promote bibliographical inquiry and research. For more information see 

https://bibsocamer.org/awards/fellowships/

.

Community Subtitling Project:

The BSA records many events to offer free, virtual programming to a broader public. These videos are accessible through the 

BSA's YouTube channel.

 To improve accessibility, as of Spring 2020 we are working to provide edited English and other language subtitles, with a focus on 

Spanish

. We need English speakers to edit automated transcriptions, and speakers of other languages to translate them in YouTube. 

We are pleased to offer free 

one year

 memberships to all who submit complete translations of edited English transcripts of individual videos

. We created a guide to editing English subtitles and to adding foreign language translations that you can view on our website, 

here

. 

 
La guía también está disponible en español, aquí. 
June 2020 (vol 114:2) issue, 

The Papers of the Bibliographical Society of America

:
Articles 
Sonia Hazard, "The American Tract Society and the Refinement of the Evangelical Book, 1825–1861"
David Atkinson, "Distribution of Street Literature in the Later Eighteenth Century: Some Imprint Evidence from the West of England"
MacDonald P. Jackson, "Two Variants in Poems by Keats: Textual and Literary Evidence" 
Book Reviews
Jung, Sandro. The Publishing and Marketing of Illustrated Literature in Scotland, 1760–1825
Reviewed by Kristin Bluemel
Stephens, Walter, and Earle A. Havens, eds. Literary Forgeries in Early Modern Europe 1450–1800
Reviewed by Linda Isaac
Duncan, Sara Jeanette. A Social Departure: How Orthodocia and I Went Round the World by Ourselves. Ed. Linda Quirk, with Cheryl Cundell
Reviewed by Kathryn James
Lallier, Monique. Monique Lallier: A Retrospective
Reviewed by Kevin M. O'Sullivan 
Association for Modern and Contemporary Art of the Arab World, Iran, and Turkey
CFP: Modern Art in the Arabian Peninsula: A collection of essays to be published in collaboration with Barjeel Art 
Foundation and the Association for Modern and Contemporary Art of the Arab World, Iran, and Turkey (AMCA)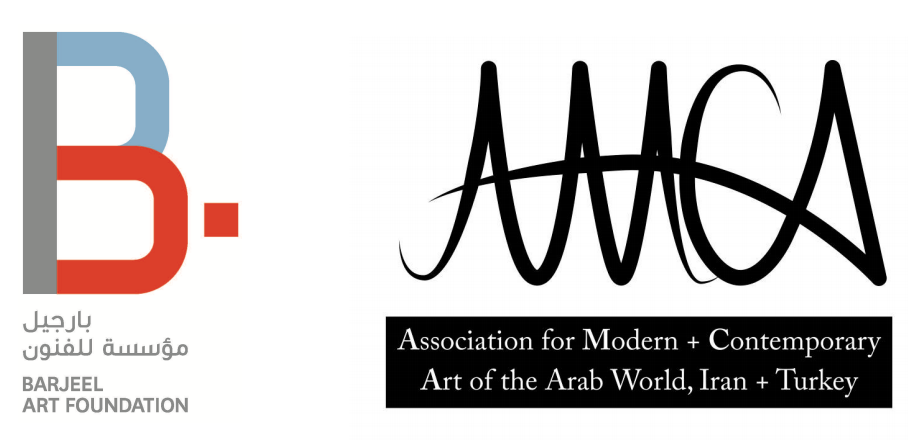 Over the last two decades, the Arabian Peninsula has been the subject of critical attention regarding the rapid development of art initiatives and institutions, notably blockbuster transnational partnerships and attendant labor inequities. Less attention, however, has been given to the longer history of modern art in the region and the Peninsula's artistic practices in comparative perspective. This publication brings together scholarly voices from across disciplines to consider the various movements, schools, collectives, manifestos, and debates that emerged in the countries of the Arabian Peninsula: Bahrain, Kuwait, Oman, Qatar, Saudi Arabia, United Arab Emirates, and Yemen throughout the 20th century. Contributions might address the following subjects: artists' monographs, aesthetic debates in the press, artists' collectives, exhibition histories, role of public sculpture, and the contextualization of art movements within regional histories. Themes may also consider the international scope of exhibitions and events that have molded the Arabian Peninsula into a global art capital. This call for essays welcomes scholarly explorations centered on the exchange of art and ideas between Gulf countries and their neighbors (e.g, Iran, South Asia, East Africa, and other Arab States) and how those dialogues have informed modern art in the Arabian Peninsula. We encourage submissions that consider the ways in which studies of modern art in the Arabian Peninsula might challenge conventional regional studies of modern Arab art or serve as a catalyst for broader disciplinary concerns with decolonizing art history.
We welcome abstracts for proposals addressing but not limited to the topics listed. Please submit a 500-word abstract along with a brief, one-page CV by September 15, 2020. Up to three accompanying images may be included in the body of the word document (optional). Abstracts should be submitted in MS office format (any recent version). Proposals in both English and Arabic will be accepted. Send your abstract to: MAAP@barjeel.com
The book will be edited by Nada Shabout, Sarah Rogers and Suheyla Takesh. Accepted contributions due on June 1, 2021. All essays will undergo a double-blind, peer-review process before final acceptance. Papers will be accepted in either English or Arabic and may include up to 7 images.
Association of Art Museum Curators Foundation
2020 Mentorship Program Applications Open June 30
Due July 14 at 12PM ET
Up to 10 Mentees with a required minimum of at least 3-5 years of curatorial experience in the field will be selected through a competitive application process for a career advancement experience. The program's goal is to advance the skills, experience and knowledge needed to succeed in a curatorial career.
The program incorporates three main pillars:
An immersive Virtual Learning Residency creating a peer to peer cohort held online;
Digital engagement with a Mentor establishing one on one connections for feedback and guidance; and
Attendance at the 2021 Art Curators Conference furthering expansion of the Mentee's network (pending confirmation in early 2021 due to COVID-19).
Past program participants and additional program details and benefits are outlined in detail here.
All applicants must:
Be art curators at nonprofit organizations in any country around the globe, with direct responsibility for works of art. In addition, independent curators and others that work a minimum of 50% of the time for/with nonprofit organizations will be considered.
Have a minimum of 3-5 years of direct working curatorial experience in the field, excluding internships.
Commit to all program requirements at the time of application, including all deadlines (non-negotiable), timelines, and travel. All Mentees are provided funding to accommodate travel, which will be disbursed in early 2021.
Applications open June 30 and are due by noon ET on July 14.
Questions/Concerns? Email programs@artcurators.org.
This program is made possible through the generosity of Barbara Futter, Catherine Futter, and the Emily Hall Tremaine Foundation.
Society for the History of Collecting
The Society for the History of Collecting is pleased to announce a series of lectures that will take place online via Zoom. The inaugural lecture will be delivered by Charles Sebag Montefiore on Jewish British Art Collectors. It will take place on Thursday, July 2 at 1:30pm (EDT) (see below for further details).
Stacey Pierson of the School of Oriental and African Studies, University of London, will deliver a lecture Art in China/Chinese art in Europe: a comparative study of approaches to collecting in China and Europe, 1500-1900 the following week (Thursday, July 9 at 1:30pm (EDT))
This illustrated lecture will explore almost 250 years of Jewish collecting in Britain, from the opening of Bevis Marks Synagogue in 1701 to the start of World War II. It will explore the role of prominent individuals, such as Sampson Gideon, Ralph Bernal, Ludwig Mond, the Rothschilds, Sir Philip Sassoon and Sir Percival David. The talk will cover a wide range of works of art from Old Master paintings and drawings to Classical sculpture and bronzes, as well as silver, Delftware, Hebraica and oriental ceramics. It will conclude by seeking to answer whether or not differences of religious background have any bearing on the way that people collected.
Charles Sebag-Montefiore is a Trustee of the National Gallery. He has served for many years as Treasurer of the Friends of the National Libraries, the National Manuscripts Conservation Trust and The Walpole Society, and is a former trustee of the Samuel Courtauld Trust and the Art Fund. He is joint author of The British as Art Collectors: From the Tudors to the Present (2012) and of A Dynasty of Dealers: John Smith and Successors 1801-1924 (2013).
To Join the lecture Please follow the zoom instructions below
Join Zoom Meeting
https://us02web.zoom.us/j/86005302560?pwd=Ylp6eitSN3RJbFpLMXlrZWp4WGdZdz09
Meeting ID: 860 0530 2560
Password: 774341
Renaissance Society of America
RSA 2021 Dublin
The Renaissance Society of America warmly invites submissions for its 67th Annual Meeting, to be held in Dublin, Ireland on 7-10 April 2021. The Convention Centre Dublin will serve as the site of our conference headquarters, with sessions also held at premier cultural and scholarly institutions such as the Chester Beatty , Marsh's Library , and the Royal Irish Academy . We are delighted to announce that the Dublin conference has been expanded to four days instead of three, to accommodate more presenters and allow plenty of time for special events and visits to the city's museums and archives. Submissions are due 15 August 2020. For more information about RSA 2021 Dublin and details on how to submit CfPs and sessions for the conference, please click here.
New Media Caucus
In response to worldwide protests mobilizing for Black Lives, the New Media Caucus, in collaboration with the Queer Caucus for Art, has created a sale of Digital Artifacts. 100% of all sales go to the Movement for Black Lives. Please visit https://www.defunddefend.newmediacaucus.org/
The New Media Caucus recently launched the Header/Footer Gallery, a digital exhibition space curated by NMC members. Flesh Spaces, opening in July, examines the challenges that cyberfeminists in the 1990s posed against a male-dominant technoculture. Via Net.art, installations and DIY publications, these artists interjected their bodies into cyberspace to celebrate physical presence, gender, and sexuality, challenging the dominate notion of cyber as disembodied and transcendent. However, despite the group's efforts for coalition, cyberfeminism remained predominantly white and cisgender. 30 years later, H/F Gallery's exhibition, curated by Constanza Salazar, champions work by WOC and members of the LGBTQ+ community – work that interrogates recent issues surrounding online spaces and digital technologies. https://www.newmediacaucus.org/hfgallery/#content
NMC continues to feature member spotlight on our website including a recent interview with Shawné Michaelain Holloway. A new media artist and poet, Holloway creates critical software, video installations, and real-time performances to initiate conversations about power and control. Her work re-shapes the rhetorics of technology and sexuality by critically engaging the technical language of instruction, specifically from queer feminist BDSM communities, to direct viewers to read, play, or listen their way through narratives that guide them in and out of visceral memories. Her work leverages both tech and poetic mechanisms to navigate through and/or away from abuses of power. This choreography of viewership is constructed through a decidedly black, queer, feminist discipline, forefronting agency and consent within the experience. Read KT Duffy's interview with Holloway: https://www.newmediacaucus.org/member-spotlight-shawne-michaelain-holloway/
NMC's journal Media-N is seeking proposals for a special issue – No Template: Art and the Technicity of Race. Updated deadline for abstracts: July 31, 2020. A decade ago, Beth Coleman and Wendy Hui Kyong Chun introduced the concept of race and/as technology.* Turning to Heidegger's notion of techne as prosthesis or skill, Coleman and Chun imagine race itself as a technology that can be leveraged, a tool for navigating systems of power. This distances race from its mythological status as biological fact, creating a critical framework that returns historical agency to the individual and helps us understand how race and ethnicity function in the visual–and technological–world. Recently, the concept has received renewed attention as the intersections between race and ethnicity and the technological have come to the fore in popular discourse, raised by issues ranging from representation in film to bias in facial recognition. Critical work by scholars such as Simone Browne and Lisa Nakamura and the Precarity Lab has also continued to interrogate the technicity of race and its relationship to other technologies, both historical and contemporary. Artistic research and practice on the subject, however, has often been either neglected or instrumentalized as illustrative of a larger debate. This special issue of Media-N responds to the urgent need to examine the state of dialogue on race and/as technology in art practice, history, and criticism. It will feature a ten years on reflection on the concept by Beth Coleman, opening discussion onto the way this framework has shaped, and has been shaped by, art of the past and present. The guest editor for this issue is Megan Driscoll. For more information and guidelines: https://www.newmediacaucus.org/media-n-cfp-no-template-art-and-the-technicity-of-race/
*See Beth Coleman, "Race as Technology," Camera Obscura: Feminism, Culture, and Media Studies 24, no. 1 (70) (May 1, 2009): 176-207; and Wendy Hui Kyong Chun, "Race and/as Technology, or How to Do Things to Race," in Race After the Internet, eds. Lisa Nakamura, Peter Chow-White, and Alondra Nelson (New York: Routledge, 2012), 38-60.
NCHA
The NCHA announces that the quadrennial CIHA congress scheduled this year for Sao Paulo, Brazil, has been postponed one year until August 2021. We hope to see many of our CAA colleagues there! In addition, NCHA has elected new officers who begin their terms July 1, 2020: Paul Jaskot (President-Elect, beginning his term officially at the August 2021 CIHA), Anne Collins Goodyear (Vice President), Jesús Escobar (Treasurer), and Suzanne Blier (Secretary). Finally, NCHA is pleased to inform CAA members that the last CIHA colloquium, organized by the Japanese committee at the National Museum of Tokyo (March 2019, has published its papers which are available for download. The title of the conference was Toward the Future: Museums and Art History in East Asia. We are grateful to the Otsuka Museum of Art's for making the publication available for free download on its Home Page at the following address :
http://srv0001.heteml.net/is/museums/ .
Design Incubation
CFP: the 2020 Design Incubation Communication Design Awards
Call for Nominations and Entries for the 2020 Design Incubation Communication Design Awards for Educators and Graduate Students
2020 Jury
Gail Anderson, School of Visual Arts, United States
Audrey G. Bennett (Chair), University of Michigan, United States
Fatima Cassim, University of Pretoria, South Africa
Denise Gonzales Crisp, North Carolina State University, United States
Paul Nini, Ohio State University, United States
Maria Rogal, University of Florida, United States
Teal Triggs, Royal College of Art, United Kingdom
Design Incubation announces a call for nominations and entries for the 2020 awards for communication design educators and graduate students in the areas of scholarship, teaching, service. The aim of the awards program is to discover and recognize new scholarship (creative work and publications), teaching, and service in our broad and varied discipline. We hope to expand the design record, promote excellence and share knowledge within the field.
This year, the jury also will be considering commendations for work covering the area of diversity, equity, access, and inclusion in communication design. We encourage submissions of work that relate to these areas for consideration.
Nominations
We kindly ask colleagues and mentors to identify outstanding creative work, publications, teaching, and service being done by design educators and graduate students in our field and to nominate these individuals for an award. Nominations will be accepted from April 15 to July 31, 2020.
Entry Guidelines
Entries will be accepted from June 1–August 31, 2020. Complete the online entry form with the following:
Title: Description of project and outcomes (not to exceed 500 words)
Supporting Materials (limited to 5-page medium resolution pdf of artwork; web links to websites, videos, other online resources; published documents or visual documents)
Bio of applicant/s (150 words per applicant)
Curriculum vitae of applicant/s
New Initiative for the 2020 Design Incubation Awards: Graduate Student Work
Beginning this year, Design Incubation is accepting entries in a new juried area of Graduate Student Work. The future of communication design education begins with the work of future faculty and researchers in the field of Communication Design. Recognition of graduate student work will be grouped and reviewed in the categories of scholarship, creative projects, and service. Graduate students currently enrolled in graduate design programs are invited to submit scholarship, creative projects, and service projects they completed during graduate study or up to one year after graduation.
ICMA
The International Center of Medieval Art (ICMA) has been awarded a grant from the NEH CARES: Cultural Organizations funding program. These NEH grants were distributed as part of the Coronavirus Aid, Relief, and Economic Security (CARES) Act, and roughly 14% of applicants were funded. A press release offers full information. The ICMA will use the award to support a Coordinator for Digital Engagement who will develop and oversee online offerings that serve the needs of scholars, instructors, museum professionals, and other enthusiasts and specialists in medieval art history at a time when we cannot gather in person.
Due 31 August 2020: ICMA-Kress Exhibition Development Grant (https://www.medievalart.org/exhibition-grant) and the ICMA-Kress Research and Publication Grant (https://www.medievalart.org/kress-research-grant).
Visual Resources Association News
The VRA invites proposals for papers, sessions, special interest/user groups, and workshops for the 2021 Conference program. The VRA's 2021 Annual Conference will be held in Chicago, IL, from Tuesday, March 23th through Friday, March 26th, 2021 at the Westin, Michigan Avenue. Hybrid (in-person and online) conference options are being explored, so please consider ways to present materials to both physical and virtual audiences. 
Presenting at the VRA Conference provides opportunities to see how your ideas, research, work, and passion connect to those of other dedicated professionals while building networks and friendships in an open, collaborative environment. 
Presentation Types:
Individual Paper- A paper is an individual idea submission, which will be reviewed for possible grouping into a session. Your ideas, whether they come to us alone or in a group, are equally valued in the Board's proposal and selection process.
Session – A session is typically a 60-minute moderated panel with 3 presenters, speaking for 15 to 18 minutes, followed by a brief facilitated question and answer period. If you feel your session topic requires more time, consider dividing it into two sessions, consisting of a Part I and a Part II.
SIG/SUG- A special interest/user group is a 60-minute informal, community -driven, facilitated group discussion on topics related to a specific segment of the VRA membership.
Workshop- A workshop is a 2, 4, or 8-hour workshop to develop skills and experience in the field of visual resources with hands-on activities.
All proposals are welcome, and if you have other conference ideas or suggestions that do not fit the conference proposal form, please reach out to the Vice President for Conference Program, Sara Schumacher at vpcp@vraweb.org.
To Apply:
The deadline for submissions is Monday, July 27, 2020. Program submissions received after this date will not be considered for the 2021 conference.
Preview the Paper, Sessions, Special Interest/User Groups Submission Form. Preview the Workshop Submission Form.
Submit your proposal here: https://www.surveymonkey.com/r/cfpvra2021.
All speakers/presenters must register for the conference and may register under the Conference Speaker rate for the full conference (same as member rate) or under the one-day rate. Speakers/Presenters may apply for Travel Awards through the VRA Travel Awards Committee or through select VRA Chapters.
Suggested topics:
Challenges and Lessons Learned from Remote Work
The Workplace, Institutional Transitions, Personnel Issues
Copyright & IP in Education and Beyond
Teaching & Research Needs, Visual Literacy
Equity, Ethics, Privacy, Advocacy
Metadata
Best Practices and Standards (VRA Core 4, CCO, etc.)
Critical Cataloging, Alt-Text, Rights Statements, Geolocation Data
Crowdsourcing
Managing Collections
Digital Asset Management, Digital and Institutional Repositories
Preservation, Planning for Collections Growth
Outreach and Instruction
Instruction using Materials, Special, and Digital Visual Collections
Accessibility, Universal Design, Open Educational Resources, Online Exhibitions, Social Media 
Emerging Technologies and Applications
3D Photography Imaging and Digitization, Audio and Video Editing
Coding, GIS, IIF, Omeka S, Story Maps
Digital Humanities/Scholarship Tools, Projects, Research Processes
The Visual Resources Association is a multidisciplinary organization, founded in 1982, dedicated to furthering research and education in the field of image management within the educational, cultural heritage, and commercial environments. Since its foundation and even earlier, VRA has been affiliated with or had committee ties to CAA http://vraweb.org/. For more information about the important work and professional development activities sponsored by the Visual Resources Association or the VRA Foundation, please contact Maureen Burns, VRA's CAA Affiliate Representative at moaburns@gmail.com or 310-489-3792.
SECAC
SECAC 2020. Following a survey of members and a subsequent affirmative vote of the full Board, SECAC 2020 will be moving online, hosted by Virginia Commonwealth University with Carly Phinizy, Assistant Chair and Assistant Professor of Art History, as Conference Director. To volunteer to assist in this endeavor and to thank the VCU team for the immense work that they have done so far – and that lies ahead – in order to sustain professional development opportunities for so many members this year, Carly can be reached at secac2020@vcu.edu.
Equity and Inclusion. The recent killings of countless unarmed Black people have brought renewed attention to systemic racial inequity in the United States. With support from the Executive Committee, members of the Board are conducting a review of SECAC practices from the perspective of racial justice, equity, and inclusion. The intent is to gain an empirical view of SECAC's record as a baseline for identifying areas for improvement and an action plan, which will be developed collaboratively with our members. As a preliminary step, SECAC will waive institutional membership dues for HBCUs.
SECAC Member Opportunities Deadline: August 31, 2020
Submission for the William R. Levin Awards for Research in the History of Art (minimum amount of $5000 each). https://secacart.org/page/LevinAwards
Submission for the SECAC Artist's Fellowship ($5000) and Artist's Fellowship Honorable Mention ($1000). https://secacart.org/page/ArtistsFellowship
Nominations for the SECAC Awards. https://secacart.org/page/Awards
Outstanding Artistic Achievement
Outstanding Professional Achievement in Graphic Design
Outstanding Exhibition and Catalogue of Contemporary Materials
Outstanding Exhibition and Catalogue of Historical Materials
Excellence in Teaching
Excellence in Scholarly Research and Publication
Nominations for SECAC Board seats in Georgia, Virginia, South Carolina, West Virginia, and At-Large #2. Submit nominations, with nominee's CV, to lawrence.jenken@umassd.edu.
Please consider nominating colleagues and peers for SECAC Awards and Board Seats, particularly those individuals who have been underrepresented historically.
Association of Print Scholars
The Association of Print Scholars (APS) has awarded the 2020 Schulman and Bullard Article Prize to Dr. Elizabeth Savage, Senior Lecturer in Book History and Communications, Institute of English Studies, School of Advanced Study, University of London. Now in its sixth year, the award is given to an article published by an early-career scholar that features compelling and innovative research on prints or printmaking. Dr. Savage's article, "Identifying Hans Baldung Grien's Colour Printer, c. 1511-12" was published in Burlington Magazine, Volume 161 (October 2019): 830-839.
Additionally, Honorable Mentions have been awarded to Tomasz Grusiecki, Assistant Professor of Art History, Department of Art, Design & Visual Studies, Boise State University, and Erin Sullivan Maynes, Assistant Curator, Rifkind Center for German Expressionist Studies, Los Angeles County Museum of Art, for their articles, "Michal Boym, the Sum Xu, and the Reappearing Image" in Journal of Early Modern History, Volume 23, issue 2-3 (May 2019): 296-324 and "Making Money: Notgelt and the Material Experience of Inflation in Weimar Germany" in Art History, volume 42, number 4 (September 2019): 678-701, respectively. APS is now accepting submissions until January 31, 2021 for the 2021 Schulman and Bullard Article Prize, which carries a $2,000 prize and is generously sponsored by Susan Schulman and Carolyn Bullard, both private print dealers. Further submission information can be found on the APS website.
The Association of Print Scholars is pleased to announce that it has been awarded a major grant in the amount of $120,000 from the Getty Foundation to fund a series of two hands-on intensive printmaking workshops for emerging scholars and curators in the field. The grant is funded through The Paper Project, an initiative focused on training and professional development for early- to mid-career curators of prints and drawings. This grant will go toward two intensive four- and five-day long workshops in 2021 and 2022, respectively, that will invite participants to learn about a specific technical area from talented printmakers, master printers, and curators from around the country. The first workshop is dedicated to intaglio techniques (etching, engraving, and drypoint) and will be hosted at the esteemed Highpoint Center for Printmaking and the Minneapolis Institute of Art in Minneapolis, Minnesota from June 21-26, 2021. The second workshop, dedicated to lithography and monotype, will be hosted at the renowned Tamarind Institute and the University of New Mexico Art Museum in Albuquerque, and 10 Grand Press in Santa Fe, New Mexico in May 2022. A formal call for applications for the first workshop will be sent out in Fall 2020.
Women's Caucus for Art
Board members of the Women's Caucus for Art gathered in early June via videoconference. Their work included welcoming Laura Morrison as incoming President of the WCA. Past President Margo Hobbs is now in the process of forming an Art Writers Committee as part of the WCA. Anyone interested in joining should contact Margo at margohobbs@muhlenberg.edu.
Association for Latin American Art (ALAA)
ALAA COVID Relief Fund
The Association for Latin American Art (ALAA) is pleased to announce that over the course of this summer we will be launching an emergency relief grant program in support of our colleagues who are suffering financial hardships as a result of the COVID-19 crisis. There is no doubt that the current public health crisis has rippled and negatively impacted those of us working in museums and higher education. Many of our colleagues are facing furloughs, non-renewed/terminated contracts, decreased pay, or the dire consequences of hiring freezes.
ALAA plans to offer micro-grants of up to $500 to contingent professionals, graduate students, and independent scholars of Latin American and/or Latinx art who are most vulnerable to economic precarity.
Given our organization's very modest budget, we will need to finance this program through voluntary donations. For more information please visit our website: https://associationlatinamericanart.org/alaa-covid-19-relief-fund/. Also, you can direct any inquiries to our Secretary-Treasurer, Lesley Wolff at Lesley.Wolff@ttu.edu
IAWIS
The next IAWIS conference in Luxembourg, due to take place in early July has been postponed due to the corona virus pandemic.
The conference will now take place from the 12th to the 16th of July 2021.
Here is the link to the new website https://waterandsea2021.uni.lu/
Catalogue Raisonné Scholars Association (CRSA)
https://www.catalogueraisonne.org/
CRSA is embarking on a new initiative to strengthen its connections with other Affiliated Societies. We hope to increase the visibility and value of catalogues raisonnés to educators, art historians, and artists by engaging in conversations with our CAA colleagues about how catalogues raisonnés can respond and contribute to evolving methodologies of art history research and analysis that can be applied to broad cultural studies as well as monographic subjects. We look forward to reaching out directly to our fellow Affiliated Societies–and welcome inquiries–as we work to develop future programs that encourage greater exchange among our membership and the larger CAA community.
The CRSA website is also hosting a new online feature that offers reflections from the community of scholars on the inevitable gaps in documentation faced within the field of art research as well as the common experience of pause during the pandemic: "The Catalogue Raisonné and the Ellipsis" https://www.catalogueraisonne.org/ellipsis
posted by CAA — May 19, 2020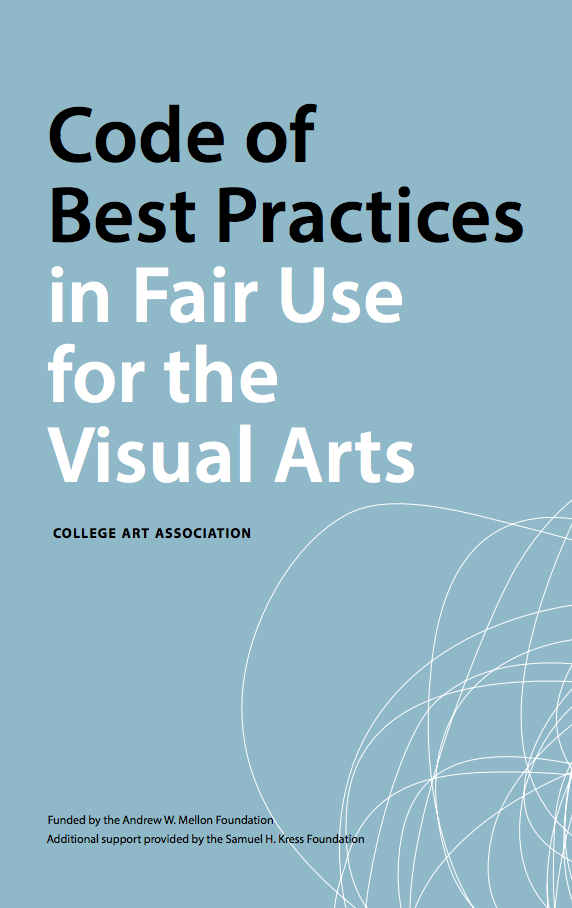 In 2019, Suzanne Preston Blier, professor of African art at Harvard University and former president of CAA, published a major book on Picasso's use of global imagery, Picasso's Demoiselles: The Untold Origins of a Modern Masterpiece. In addition to its scholarship the book is groundbreaking for its reliance on fair use, the principle within US copyright law that permits free reproduction of copyrighted images under certain conditions. CAA led the way among visual arts groups in calling for reliance on fair use, producing in 2015 its Code of Best Practices in Fair Use for the Visual Arts.
In this interview with Patricia Aufderheide, university professor and founding director of the Center for Media & Social Impact (CMSI) at American University, and a principal investigator in the CAA fair use project, Blier relates how she became an inadvertent pioneer of fair use in art history.
An Interview with Suzanne Preston Blier, Harvard University
By Patricia Aufderheide, American University
I met Prof. Blier, an award-winning art historian, when CMSI joined others in facilitating the Code of Best Practices in Fair Use for the Visual Arts for the College Art Association (CAA), with funding from the Samuel H. Kress and Andrew W. Mellon Foundations. Fair use is the well-established US right to use copyrighted material for free, if you are using that material for a different purpose (such as academic analysis, for instance) and in amounts relevant to the new purpose. Blier was the incoming president, as the Code launched.
The project addressed a huge need. Art historians, visual artists, art journal and book editors, and museum staff all have faced major hurdles in accomplishing their work because of copyright. Art historians avoided contemporary art in favor of analyzing public domain material. Visual artists hesitated to undertake innovative projects that reuse existing cultural material. Editors, or sometimes their authors, faced monumental bills for permissions and sometimes those permissions depended on an artist or artist's estate agreeing with what they say. Museums hesitated to do virtual tours, or use images in their informational brochures, or even to mount group exhibits, because of prohibitive permissions costs. All together, some people in the visual arts called this "permissions culture."
Once the Code came out, some things changed immediately. Museums rewrote their copyright use policies. Artists made new work. CAA's publications—some of the leading journals in the field—adopted fair use as a default choice.Yale University Press prepared new author guidelines for fair use of images in scholarly art monographs to encourage fair use. Blier was one of the Code's champions.
And then she needed it herself. As she began work on her most recent book, which ultimately resulted in Picasso's Demoiselles: The Untold Origins of a Modern Masterpiece (Duke University Press, 2019, winner of the 2020 Robert Motherwell Book prize for an outstanding publication in the history and criticism of modernism in the arts by the Dedalus Foundation), she realized the subject faced the stiffest possible copyright challenge. To tell her story, she would have to be able to show images from a variety of artists, most challengingly, Picasso. She thought of Duke University Press, a publisher that has been willing to go ahead of others on fair use. So Blier approached them. Duke was very supportive, and they ended up hiring extra legal counsel for this. In the end, Blier said, she had to rewrite certain sections, and redo some images at the suggestion of outside counsel, to strengthen the fair use argument.
Blier tells the story of how the book got out into the world (and won an award), below.
You're an expert in African art. How did you end up writing a book about one of the most famous modernist artists?
This is a book I never intended to write; it found me. For my previous book, Art and Risk in Ancient Yoruba: Ife History, Power, and Identity, I was doing those last-minute bits of work in the library to check sources, and I pulled out a book adjacent to the book I was looking for, an old book by the German anthropologist, Leo Frobenius. I hadn't read it since graduate school. As I opened it up, I looked down and I said, Wow, this is a book on African masks and they look like they'd be the ones Picasso used as models for his famous 1907 painting Demoiselles d'Avignon. At the time I had first read the book, Picasso's drawings for the painting hadn't been released. This time I saw it differently and as I was looking at it in the library, I saw there was tracing paper over the pictures. There was a line drawing covering each mask, and that seemed significant too.
The next thing I knew, I was hunting for a book from the Harvard library on Dahomey women warriors. It turned out it was in the medical school library, which should have been a sign. When I picked it up at the main library and flipped it open, I thought, Oh my god, it's pornography! It was photos and line drawings of women around the world, in supposed "evolutionary" order. Photos of naked women begin with so-called "archaic," in Papua New Guinea, right through to southern Europe, then Denmark. In the library I'm bending over, kind of hiding it, out of embarrassment. I bring it home and realize, Ohhhh!  Here's another key source for Demoiselles. This volume, which was by Karl Heinrich Stratz, had gone through multiple editions, and one was published about the same time Picasso stopped using living models. Then I found another book, by Richard Burton, which had a rendering that Picasso clearly used for his 1905 sketch Salomé.
What happened next was the clincher. I went to Paris to lecture at Collège de France. The week before my lectures, I went to hear another speaker at the Collège, a medieval historian. One of the first slides he presented was a work from a medieval illustrator, Villard De Honnecourt. This book was a modern edition of an illustrated medieval manuscript, published in the right time frame for Picasso to have seen it. And I thought, Well, here's another source Picasso used.
Later I was also able to rediscover a photo that allowed me to date the painting to a single night in March 1907. The scene is often identified as a brothel, but bordel in French doesn't mean bordello, but rather a chaotic or complex situation. It was my belief that Picasso was creating a time-machine kind of image of the mothers of five races, as he understood them from the Stratz ethno-pornography book and other sources, each depicted in the art style of that region or period. My larger argument is not only that Picasso was using book illustration sources, but also that these books invite us to see the canvas in a new light, and that, for Picasso, the painting has its intellectual grounding in colonial-era ideas about human and artistic evolution.
What a sleuthing job! And so you decided to write the book then?
I wrote the first two chapters while I was in Paris doing the lecture. I saw it not as a coffee-table art book, but the kind of book you put in your knapsack as you head off to a long ride on the subway.
It was easy to write, but it was a very different story for the images. I immediately got a trade publisher in Britain to agree to publish it, and then they said they could not do it, because of problems getting permission to reproduce images from the Picasso Foundation.
The Picasso Foundation is notorious for making it difficult to access Picasso images, isn't it?
The price of permissions is high, and this Foundation like many estates is interested in guarding the artist's reputation as well. The difficulties of publishing on Picasso have been manifested in how little publishing was being done, and how scarce the images were in that work. Since 1973, there have been few heavily illustrated books about Picasso, except by wealthy individuals or museums in relation to an exhibition. I had heard about Rosalind Krauss publishing a work without permissions—at least that's what I heard—anyway, she used very few images. Leo Steinberg apparently had not been able to arrange the rights for a work he wanted to do, a book edition of his two seminal articles on Les Demoiselles.
Although I hadn't realized it until recently, in September 2019 there was an important case in the US, about a set of illustrated books by Christian Zervos with a wide array of Picasso illustrations. The case was started in France, but a US judge has allowed fair use.
But generally, yes, there's common wisdom among art historians that the Picasso Foundation is a formidable challenge.
So how did you proceed when the first publisher backed out?
I was disheartened, but I got an agent. He sent it off to ten or twelve trade publishers worldwide—and came up with nothing.
Then I realized I was going to have to go to a university press. That was a big decision. The trade publication will pay for the images, and do all the work on the rights clearance. But with a university press, you're on your own.
One of the first people I contacted was legendary editor Ken Wissoker at Duke University Press. He was interested, but then came the issue of the images. I may have broached fair use with him from the start. The manuscript had gone through peer review and it was in great shape except for this copyright issue. I had quite a number of images—in the end, it was 338. At Duke, they won't begin the editorial process until you have all the copyright clearances on images done. So I began the difficult process of deciding how to get the images.
It was easy to write, but it was a very different story for the images.
Were you in contact with the Picasso Foundation directly?
I did contact them, in order to let them know about the project in general. I was doing final research work in Paris. I had framed the book as a travelogue in part addressing my discovery of these sources. I also wanted to find out so much more about Picasso. I'm not a modernist, I'm an outsider to the field. So I worked hard to get as much insight and criticism of the manuscript from specialists as I could.
I made it a point to meet with people at the Picasso Foundation. I had a Powerpoint of the images, which I showed to one of the key people there. Later I wrote to them, "here's the manuscript, let me know if you have any thoughts." And I heard nothing back. I had heard that with some manuscripts, they have been concerned one way or another. I didn't want their permission for the intellectual content, but since they knew this artist and his life and family better than any academic could, I wanted their insights.
And then you started to look for permissions?
Well, I began to think about the cost of acquiring the images. The process is such that you have to go through the Artists Rights Society (ARS, a US licensing broker). And to get a price, you have to furnish the number of images, how many are color, the size of the print run, the prospective profit, and a whole series of things we could not know. Duke wouldn't even look at the project editorially without having the rights in hand. I had heard difficult stories—that they were interested in looking at the galleys along the way, and requesting changes, for quality control, but it wasn't possible to do this and work with the press.
If I had to guess, I would say that it might have cost me something like $80,000 of my own money to purchase the minimum number of images for this scholarly book, from which I expect to make no money, or very little.
So how did you come to the decision to use them under fair use?
I had been president of CAA in 2016-17, and a longtime promoter of fair use and IP issues more generally. I was involved in the creation of the Code of Best Practices in Fair Use for the Visual Arts. For me, CAA's role in fair use is one of the most important and radical (in a positive way) things that it has ever done.
I decided that fair use would make the most sense in this context. This was a book about an important modern artist. In addition, I'm a senior scholar—this was not my first publication. If the worst happened, if I had problems, well, I've had a great career and this would not harm it. I have tenure and so on. Also, as the then-president of CAA, I thought it was important to do this.
Besides, this to me was part of a larger picture of what I had done in my larger career. I'm very active locally in civic affairs, and really interested in promoting transparency, and democratic ideals. I was also very fortunate to have Peter Jaszi, a foremost legal scholar on fair use (and another principal investigator on the CAA project), working with me. At his suggestion, I took out an insurance policy, which for a fee—I think about $5,000—(with a $10,000 deductible) I was able to lower my anxiety level. I also paid $400 for an attorney to look over the insurance contract. And I had good friends like you, who when I got cold feet assured me it was the right thing to do. And of course, Duke is a publisher that has been willing to go ahead of others on fair use.
For me, CAA's role in fair use is one of the most important and radical things that it has ever done.
Can you give me an example of something you had to change in the text to strengthen the fair use argument?
With a museum photograph of an African mask, for example, I had to explain why this particular way of photographing the work was critical to the argument in my book. I had to ad a few sentences to justify my selection of several Picasso works as well. I also had to give reasons in my text for why each of the chapter epigraphs was necessary.
Did you have to alter the use of imagery in any way to accommodate fair use?
There are changes the press made, design-wise, that reflected in part the decision to employ fair use. Many of the photos are shown in  black-and-white and the majority are reduced in size. I was constrained by the fact that I could only employ fair use if I could get access to the materials without going through the Picasso Foundation. So I had to acquire nearly all the images from published books, and many of the Picasso images were published in black and white and at a very small size, in a grainy context. I had to spend a lot of time hunting down the best possible images to use. In my book they are shown in relatively small size, along with information on where you can find color versions online.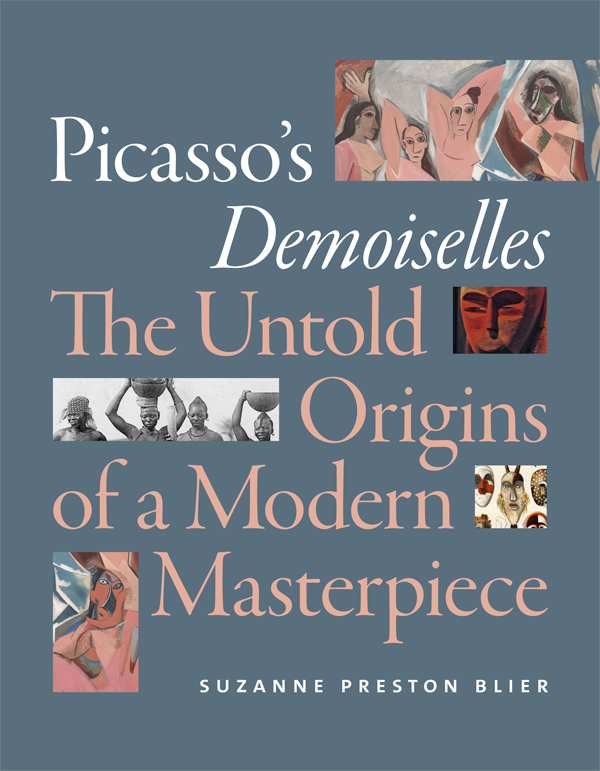 That didn't bother me too much, though. For readers and viewers at this juncture in the Internet era, we have become expert at extrapolating the fuller figure from a small image.
There is also a small spread of color images, a couple Picasso works as well as from other artists. For these images color was central to the book.
The decision to publish largely in black-and-white was, I think, also related to the fact that the Picasso Foundation and others are concerned that color representations be incredibly accurate, and it is very hard to get the color exactly right, when copying from books. You also have an issue with paper quality in getting accurate representation.
The cover is a handsome design, and very clever. They broke up the images into thumbnail-like sections, requiring you as a viewer to put them together as one image, similar to how Picasso was thinking in the early stages of cubism, where you as a viewer of an assemblage have to assemble them in your own mind, to make it work for you as a whole.
How was the book received?
It was a finalist for the Prose Prize, a prize of publishers to authors. My previous book won it in 2016. I didn't expect to win it this time again, in 2019.  I was very honored that it was a finalist. It was also featured in the Wall Street Journal's holiday art book list. And then, just recently, it won the Robert Motherwell Book Award.
Has the Picasso Foundation seen the book?
To date I've heard nothing. I was thinking earlier that the Picasso Foundation might want to stop it pre-publication. So much so that when I came back from travel in Africa, I went first to my academic mailbox, and was relieved when I saw no big legal envelope. But there has been no pushback. I certainly gave them the opportunity to comment on the content while it was still in manuscript. And last April or May, I went to France to meet with the curators at Musée Picasso about contributing an essay to a catalog. I sent them an article draft which they decided not to publish, which is fine, but also sent them a copy of the manuscript, and of course the Musée speaks to the Foundation.
Interestingly, the two cases where the Foundation has sued or prevented publication that I know of have to do with children's books about Picasso. I don't know what that means.
I always say, Use fair use. People still don't trust it or believe it's more difficult than it is.
Does the wider art history community know about this?
I hope this personal story makes a difference. We still have a lot of educating to do, in spite of the work we did around the Code. I continually get, on the art history listservs, questions—How can I get permission, and I always say, Use fair use. People still don't trust it or believe it's more difficult than it is.
At the CAA conference I just went to in Chicago, there seems to be a division between presses. Presses at private universities–Yale, Princeton, MIT, Duke—seem to feel more comfortable exploring this. But for university presses at some public institutions, these legal issues have to be taken up with the state attorney general, and there can be real nervousness stepping outside a narrow parameter. I learned this speaking to an editor at a state university press in a progressive state, who believes they're being held back because of this fear.
I was pleased to see at this same conference a pamphlet on fair use by Duke University Press's former Director, Steve Cohn. In his essay, he mentions my Picasso book and how happy he is that Duke chose to publish it this way. I figured, if Steve is openly talking about this fair use project, then the proverbial cat is out of the bag, and I could be more open and provide some of the back story from my end.
CAA's scholarly publications, The Art Bulletin, Art Journal, and Art Journal Open rely on fair use as a matter of policy, and indicate when they do so in their photo credits. View a complete discussion of fair use and CAA's Code of Best Practices.
posted by CAA — Oct 21, 2019
The weekly CAA Conversations Podcast continues the vibrant discussions initiated at our Annual Conference. Listen in each week as educators explore arts and pedagogy, tackling everything from the day-to-day grind to the big, universal questions of the field.
CAA podcasts are on iTunes. Click here to subscribe.
This week, Krista Svalbonas and Greta Pratt discuss the challenges of teaching photography today.
Krista Svalbonas (b. 1977, USA) holds a BFA Photography (Syracuse University) and an MFA Interdisciplinary(SUNY New Paltz). Her work has been exhibited in a number of exhibitions including at the Utah Museum of Contemporary Art, Howard Yezerski Gallery in Boston, Klompching Gallery, and ISE Cultural Foundation in New York. Her work has been collected in a number of private collections, as well as the Cesis Art Museum in Latvia. Recent awards include the Rhonda Wilson Award (2017), Puffin Foundation Grant (2016), and a Bemis Fellowship (2015), among others. In 2015 Svalbonas exhibited a solo installation at the Spartanburg Art Museum in South Carolina. She is an assistant professor of photography at St. Joseph's University. She lives and works in Philadelphia.
Greta Pratt is a photographer concerned with issues of national identity and American myth. Pratt is the author of three monographs, The Wavers (Blue Sky Books, 2014), Using History (Steidl, 2005), and In Search of the Corn Queen (National Museum of American Art, 1994). Pratt's work is included in major public and private collections and has been shown in Art in America, New York Times Sunday Magazine and The New Yorker, along with numerous books and catalogs nationally as well as internationally. She was nominated for a Pulitzer Prize and is a recipient of a New Jersey State Arts Council Grant. Pratt is a professor of photography at Old Dominion University in Norfolk, Virginia where she heads the photography department.
posted by CAA — May 08, 2019
Want articles like these in your inbox? Sign up: collegeart.org/newsletter
What Can the Museum World Learn From Hilma af Klint?
"I think this shows us that we have narrowed the field of 'blockbuster' artists to a very small number of men. But there are other great artists that capture the imagination of the public." – Helen Molesworth (Slate)
Experts Warn Macron Against Rushing to Rebuild Notre-Dame
More than 1,150 artists, curators, academics, and leading conservators have publicly called on the French president not to rush into reconstruction. (France 24)
US Museum Asks Far-Right German Party to Stop Using Its Painting for an Election Ad
The Clark Art Institute condemned the use of a Jean-Léon Gérôme painting in its collection, but the work is in the public domain. (Hyperallergic)
One of World's Wealthiest Educational Institutions May Close Its Renowned Press
"The fragile truce surrounding Stanford University Press remains cause for concern, but the scale and rapidity of the mobilization that rose up to defend the press is reason for guarded optimism." (The Nation)
Leonard A. Lauder Research Center for Modern Art Launches Digital Archives
The Digital Archives Initiative (DAI) was made possible through partnerships with institutions and artists' estates worldwide. (Artforum)
Making Monographs Open
A project that aims to slash the cost of producing monographs could help make more of them available to the public for free. But will scholars participate? (Inside Higher Ed)
posted by CAA — Feb 05, 2019
Affiliated Society News shares the new and exciting things CAA's affiliated organizations are working on including activities, awards, publications, conferences, and exhibitions.
We're seeking new organizations to join CAA's Affiliated Societies. Click here to learn more.
New Media Caucus
Media-N: Journal of the New Media Caucus
Recent Publication Vol 15 No 1 (2019): Autonomous Art Systems
https://iopn.library.illinois.edu/journals/median/issue/view/7
For this issue, guest editors Nick Bontrager and Adam Fung invited submissions about the use of "Autonomous Art Systems." Submissions included work on tethered and untethered systems of making, autonomous vehicles, and related programming in creative fields of study. Relevant subjects included: artworks that address concepts of drones or surveillance as subject or form; the influence of emerging technologies on studio art practices; or critical/historical analysis of the entanglement of art and technology.
NMC Events at CAA, 2019
2/13/19, 10:30 PM-12:00 PM, New York Hilton Midtown, Rendezvous Trianon, NMC Panel: Reframing Innovation: Art, the Maker Movement and Critique, chairs: Victoria Bradbury Suzy O'Hara
2/13/19, 12:30 PM-1:30 PM, New York Hilton Midtown – 2nd Floor – Sutton North, NMC Business Meeting: open to members and non-members alike.
2/13/19, 2:00 PM-3:30 PM, Media Lounge, Data Détournement, organized by Derek Curry (Northeastern University) and Jennifer Gradecki (Northeastern University).
2/14/19, 2:00 PM-3:30 PM, Media Lounge, Digital Art and Activism, organized by Morehshin Allahyari and Angela Washko (Assistant Professor of Art, Carnegie Mellon University)
2/14/19, 8:00 PM-9:30 PM, Hunter College MFA Building, 205 Hudson Street, New York, NY 10013, NMC Member Showcase, hosted by Christina Freeman, Department of Art & Art History, Hunter College of the City University of New York
2/15/19, 2:00 PM-3:30 PM, Media Lounge, Good Artists Torrent, Great Artists Fork, organized by Nick Bontrager (Texas Christian University) and Taylor Hokanson (Columbia College Chicago)
For more information on the above, and information on additional panels involving NMC members, consult the following list: http://www.newmediacaucus.org/caa-2019-in-nyc/
Border Control
The New Media Caucus proudly announces the 2019 Symposium and Exhibition, Border Control, at the University of Michigan, Penny W. Stamps School of Art and Design and the Stamps Gallery.
SYMPOSIUM + EXHIBITION
SUBMISSIONS ACCEPTED THROUGH FEB. 28, 2019
Hosted by the University of Michigan, Penny W. Stamps School of Art and Design and the Stamps Gallery. Ann Arbor, MI
EXHIBITION DATES:          SYMPOSIUM DATES:
9/20/19 – 11/10/19               9/19/19 – 9/22/19
GUEST CURATOR:
Allison Collins, Media Arts Curator, Western Front
Borders and boundaries, both tangible and ephemeral, are closely tied to the ways in which humanity has made sense of the world and of our historical place in it. Yet historically, borders have figured as sources of tension and contestation as much as legibility and certainty. In our current moment, the promise of reassurance offered by borders and boundaries is being radically undermined and challenged by processes such as climate change, rapid techno-scientific development, and the unraveling of traditional hierarchies and stereotypes, as well as of accepted notions of demographic, political and economic boundaries.
How do you navigate borders in your own practice or research?
The New Media Caucus seeks to bring together artists and scholars who critically engage the topic of borders and boundaries through their practice and research.
http://bordercontrol.newmediacaucus.org
International Sculpture Center
Sculpture has launched a newly redesigned magazine with our Jan/Feb 2019 issue! Subscribe to Sculpture and follow us for more updates.
Red Grooms & Seward Johnson will be awarded with the 2019 Lifetime Achievement Award on April 18, 2018 at a Gala in NYC.
The Call For Panels is now open for the 29th International Sculpture Conference – the deadline to apply is March 14.
The ISC invites you to nominate up to 3 talented sculpture students for the Outstanding Student Achievement in Contemporary Sculpture! Head to our link now and join as an ISC University level member to get started
Students who are interested should talk to their professors about getting involved. To find out more about the program please visit the website http://www.sculpture.org/StudentAwards/2019 or email studentawards@sculpture.org
FATE
FATE (Foundations in Art: Theory and Education) News: http://www.foundations-art.org/
Join us during CAA 2019 for FATE's Affiliate session, "Get Up, Stand Up: Contingent Faculty and the Future of Higher Education in the Visual Arts," Friday, Feb 15, 2019, from 6 – 7:30pm in the Bryant Suite at the New York Hilton Midtown. Chaired by Naomi J. Falk and Richard Moninski, with panelists Christopher Williams, Mark Stemwedel, and Laura Rodman Huaracha. Increasingly, tenure-track positions disappear, contingent faculty numbers swell, and those who are left standing teach more classes. Is this sustainable and how do we support each other? https://caa.confex.com/caa/2019/meetingapp.cgi/Session/2304
Register for FATE's 17th Biennial Conference, "Foundations in Flux," will be hosted by Columbus College of Art & Design in Columbus, Ohio on April 4th-6th, 2019. Registration includes Breakfast & Lunch for each day of the conference. https://www.foundations-art.org/conference
Foundations in Flux will host various workshops led by FATE members during the conference on Friday April 5th. Workshop sessions have limited numbers of seats & participants must register in advance, there are NO ADDITIONAL FEES to participate in these workshops. All workshops will be held on the campus of CCAD. All seats are on a first-come basis and some workshops will require materials to be supplied by the attendee.  Please read all workshop details below before making your selection(s). For more info and to register: https://docs.google.com/forms/d/e/1FAIpQLSdKwlrpTANzrgZICqL0LzyvG8Qwc3x_yw4ABLo2z7zu3dvDUw/viewform
Positive Space is FATE's bi-monthly podcast providing opportunities for those passionate about art foundations to discuss and promote excellence in the development and teaching of college level foundations in art & design studio and history classes. To check out the latest episode, featuring FATE President, Valerie Hanks, discussing her recent workshop about discomfort and empathy in the classroom, visit: https://www.foundations-art.org/positive-space
If you have podcast ideas, contact us! Positive Space has a phone number: 904-990-FATE. Give us a call & record a message today!
American Institute for Conservation
Please join us at the 2019 AIC Annual Meeting being held at the Mohegan Sun, located in Uncasville, CT, May 13-17. With over 1,400 attendees, the AIC Annual Meeting is the largest international conservation and collection care conference held in North America. Visit our Annual Meeting webpages to see the online schedule and learn about the nearly 200 talks and events. Some highlights of the 2019 meeting include a new Opening General Session featuring TED-style talks, hundreds of specialty talks, and engaging lunch programing.
The Mohegan Sun, centrally located in New England, offers a 4-star quality hotel experience at a low nightly rate of $139 for AIC Annual Meeting attendees. We also have a block of student rooms starting at $98 per night. Getting to the Mohegan Sun is easy. Those located between Washington DC and Boston can drive or take Amtrak. AIC is also running direct buses from New York City and Boston. For more information on our host hotel, view the accommodations pages.
The proximity to major East coast cites allows AIC to offer workshop and tours all over New England during our pre-session, May 13-14. Visit the online schedule to view our pre-session offerings.
We welcome you to register now for the 2019 AIC Annual Meeting!
Visual Resources Association (VRA)
Tools and Trends in Visual Resources
The Visual Resources Association is using a scheduled business meeting at the annual College Art Association conference to share information about some of the tools that curators are using to enhance and manage digital image collections and discuss new trends in the field of visual resources and art librarianship.
Three speakers will be presenting their work in these areas:
Cataloging at Artstor: A New Look at Tried and True (and some AI) Strategies
Lisa Gavell, Senior Manager of Image Content at Artstor
Maximizing Metadata: VRA Embedded Metadata Tools
Marcia Focht, Curator of Visual Resources at Binghamton University
Images as Research Data
Jasmine Burns, Visual Resources Metadata Librarian at Cornell University and Chair of the Upstate New York Chapter of VRA.
Please join us for provocative presentations with time for questions and discussion on Friday, February 15th, 2019, in the Morgan Suite at the New York Hilton Midtown, from 12:30 to 1:30 pm.
This event is free and open to the public, so you do not need to be a CAA member or to register for the conference to attend this business meeting. If you wish to attend regular sessions, the book and trade fair, or other CAA conference activities, you must register. Advance registration for the full conference ends on Jan 30th, 2019 (only 3 days left), but single timeslot and day passes may be purchased onsite (not available in advance).
For questions, please contact:
Maureen Burns, IMAGinED Consulting & VRA CAA Affiliate Representative
moaburns@gmail.com or 310-489-3792
SECAC
The Call for Papers for SECAC 2019 in Chattanooga is open at https://secac.secure-platform.com/a/solicitations/home/5.
SECAC 2018: 74th ANNUAL CONFERENCE
In October, SECAC met for the 74th time in Birmingham, Alabama, hosted by the University of Alabama at Birmingham. Over 120 sessions were held, and 561 members representing 284 institutions attended. In its eighth year, participation in the SECAC mentoring program remained high with 40 members meeting as mentors and mentees.
Highlights of the conference included the SECAC 2018 Annual Juried Exhibition at UAB's Abroms-Engel Institute for Visual Arts and a keynote address at the Birmingham Museum of Andrew Freear of the Rural Studio.
At the annual business meeting SECAC President Sandra Reed of Marshall University introduced new members of the Board of Directors: Alabama, Wendy DesChene, Auburn University; Florida, Jeff Schwartz, Ringling College of Art and Design; Kentucky, Eileen Yanoviak, Carnegie Center for Art and History; Louisiana, Jill Chancey, Nicholls State Univeristy (continuing); North Carolina, Kathryn Shields, Guilford College; and At Large #3 Claire Kovacs, Augustana College.
SECAC 2019 will be hosted by the University of Tennessee at Chattanooga, October 16-19. Calls for presentations, juried exhibition entries, and award applications will be published on the SECAC submissions site at https://secac.secure-platform.com/a in early 2018.
AWARDS PRESENTED AT SECAC 2018
The SECAC Artist's Fellowship, a $5,000 prize, was awarded to photographer Karen Graffeo, Professor of Art at the University of Montevallo, author and photojournalist Julio Larramendi, photographer and editor at Ediciones Polymita in Cuba, photographer Sonja Rieger, Professor of Photography at the University of Alabama at Birmingham, and Alabama-based photographer and filmmaker Carolyn Sherer. Their proposed exhibition, My Other Body: Trans-Culture, Transgender Cuba/Alabama, will be on view at SECAC 2019 in Chattanooga, Tennessee.
Andrew Wasserman, Visiting Assistant Professor at the University of North Carolina at Greensboro, won the 2018 Levin Award for his project Bang! We're All Dead! The Places of Nuclear Fear in 1980s America.
The 2018 SECAC Award for Excellence in Teaching was presented to Wendy DesChene, Professor of Art at Auburn University.
The 2018 SECAC Award for Excellence in Scholarly Research and Publication was awarded to Olga U. Herrera, Director of the Washington Office of the Inter-University Program for Latino Research (IUPLR) headquartered at the University of Houston, for American Interventions and Modern Art in South America, University Press of Florida, 2017.
The 2018 SECAC Award for Outstanding Exhibition and Catalog of Historical Materials was presented to Keri Watson for In the Eyes of the Hungry: Florida's Changing Landscape, exhibited at the UCF Art Gallery and the Terrence Gallery at the Orlando City Hall in 2017.
The 2018 SECAC Award for Outstanding Exhibition and Catalog of Contemporary Materials was given to Vesna Pavlović, Associate Professor of Art at Vanderbilt University, for the exhibition Vesna Pavlović's Lost Art and its catalog edited by Pavlović and Morna O'Neill.
Thirty-four graduate students received Gulnar Bosch Travel Awards: Virginia Badgett, University of California, Santa Barbara; Gráinne Coughlan, Dublin Institute of Technology; Stephanie Crawford, Rutgers University; Erin Davenport, University of North Carolina at Chapel Hill; Julia Detchon, University of Texas; Parissa Farmoudehyamcheh, Georgia Southern University; Dilmar Mauricio Gamero Santos, Tyler School of Art, Temple University; Elyse D. Gerstenecker, University of Virginia; Caroline Gillaspie, The Graduate Center, CUNY; Amy Catherine Hulshoff, University of New Mexico; Manami Ishimura, Texas A&M Corpus Christi; Ally Johnson, University of Illinois at Urbana-Champaign; Tacie Jones, Virginia Tech University; Holly Kelly, University of Tennessee, Knoxville; Sharon Khalifa-Gueta, Ben Gurion University of the Negev; Patricia Lagarde, Tulane University; Mia Laufer, Washington University in St. Louis; Kimiko Matsumura, Rutgers University; Mary Mazurek, IDSVA ; Reed O'Mara, Case Western Reserve University; Ellie Perendy, Baruch College; Kathleen Pierce, Rutgers University; Catherine Popovici, The University of Texas at Austin; Ali Printz, Tyler School of Art, Temple University; Lily F. Scott, Temple University; Roberta Serra, Université Paul Valéry; Lauren Elizabeth Shea, University of Illinois at Urbana-Champaign; Jeff Siemers, IDSVA; Lauryn Smith, Case Western Reserve University; Tracy Spencer Stonestreet, Virginia Commonwealth University; Sarah Tietje-Mietz, Syracuse University; Vanessa S. Troiano, The Graduate Center, CUNY; Angela Whitlock, IDSVA; and Hayley Woodward, Tulane University.
Juror Peter Baldaia, Director of Curatorial Affairs at the Huntsville Museum of Art, selected Over There To Here (Gatlinburg), 2018, by Stacy Isenberger, University of Idaho, as Best in Show at the SECAC 2018 Annual Juried Exhibition. He also recognized five participants with Juror Awards: Joshua Brinlee, University of Mississippi, for Self-Portrait as Provider, 2017; Lily Kuonen, Jacksonville University, for Hewn, 2017;
Jessica Mongeon, Arkansas Tech University, for Drunken Trees: Permafrost Melts, Leaving Uneven Ground, 2017; Duane Paxson, Independent Artist, for Denying Dendera, 2018; and John Douglas Powers, University of Tennessee–Knoxville, for Terra Nuova, 2017.
EAHN
The EAHN wishes to draw attention to the three calls for proposals described below, all organized by EAHN's Urban Representations Work Group, for the conference  "The Global City:  Urban Condition as a Pervasive Phenomenon" organized by the A.I.S.U. (Associazione Italiana di Storia Urbana) in Bologna, 11-14 September 2019.
The deadline for submitting abstracts has been extended to February 10th.
Abstracts indicating name, affiliation, email address, brief cv, and a description of the proposed topic of no more than 2000 characters should be sent both to the chairs of the session and to the conference organizers (congresso@storiaurbana.org) using the form found on the conference website http://www.storiaurbana.org/index.php/en/component/content/article/9-congressi/1131-bologna-2019-call-for-paper-uk
Session 3-5 "The Photo-book and the City"
The term 'photo-book' was coined in the 1920s by László Moholy-Nagy and went on to define a popular genre within 20th-century visual culture. While this genre emerged within the 'New Vision' of the inter-war period, it has a broader history that goes beyond the modernist avant-gardes. What role did this unique form of publication play within the history of urban representation? The aim of the session is to focus on the photo-book as an instrument for reading, analysing, and interpreting cities through a curated sequence of images. There is a long cultural and artistic history of these illustrated books, spanning from the late-19th to the early-21st century, which calls for comparative investigation. A tentative list should include celebrated examples, ranging from Alvin Langdon Coburn's works inspired by Japanese view-making cultures (London 1909; Edinburgh 1909; New York 1910) to seminal books by Brassaï (Paris de nuit 1932), Berenice Abbott (Changing New York 1939), Horacio Coppola (Buenos Aires 1936) and William Klein (New York 1956; Rome 1959), but we are equally interested in less-known publications. Attention will also be given to by the work of photographers trained as architects who used the camera to capture specific qualities of urban space, such as Norman Carver (Italian Hilltowns 1979) and Gabriele Basilico, whose observations of cities around the world (Milan; Beirut; Berlin; Moscow; Istanbul) were the subject of carefully curated volumes. There is a history here that awaits to be written; one that is made all the more significant by the recent use of photo-books to preserve the narrative of urban campaigns stretching over decades (e.g., works by Martin Parr and Garry Badger published by Phaidon). Gradually, as with other photographic trends, this type of representation has been taken up by contemporary artists, historians, architects and urban designers for a variety of urban explorations. We encourage participants to propose case-studies as well as reflective papers focusing on photo-books across the history of photography – from its origins to the latest digital developments. Contributions that address the role of various figures involved in the production, circulation, and reception of these publications (e.g., photographers; editors; publishers; etc) are also welcome.
Chairs:  Davide Deriu d.deriu@westminster.ac.uk; Angelo Maggi amaggi@iuav.it
Session 6-4 "Reading the City's Histories Through Visual Documents"
Every city contains multitudes, presenting a collective artifact made up of innumerable places and lived narratives.  Most present-day cities also overlay multitudes, covering or transforming earlier iterations of themselves.  Our knowledge of those older layers, of urban landscapes since recast, quickly surrenders to the mortality of personal memory.  We then come to depend heavily on the persistence of physical artifacts that capture fragments of the past city, whether through survivals and traces in the present-day built landscape or through records — textual, visual, and sometimes even three dimensional — of those largely supplanted deeper layers of the urban palimpsest.
But the city is a big and complicated artifact, and every such representation must be a purposeful distillation, begging questions of the part and the whole, and of choice.  Each favors some kinds of information over others, and all demand a considered examination of the lens adopted by their creators, retrospectively framing the visual document in the context of agency, motives, models, and expected function.  At the same time, even as we are conscious of such filtering frames, we want to ask what they tell us about their subject, as they offer posterity some of our best evidence of these places in time.  They allow us to better see and read the built landscapes they portray as patterns of forms, as socio-economic artifacts, as settings of living and working and gathering, of entrepreneurial ambitions and communal organization, across the globe and through history.
For this session, we especially invite contributions that look to and interrogate visual documents that capture lost aspects of the city of both distant and recent history at a range of scales — from detailed surveys  of common building forms to purposefully selected sets of views, from closely transcribed plans and streetscapes of whole blocks and neighborhoods to maps of larger spatial networks and depictions of a city as a whole —  that offer us insights on both that city and our own vantage point, in terms of our intentions and responses, in our looking at and to it.
Contact person: Anat Falbel anatfalbel@uol.com.br
Chairs:  The EAHN Interest Group "Urban Representations"  (organized by group members Jeffrey Cohen, Anat Falbel, Min Kyung Lee, Nancy Stieber)
Session 6-6 "Stories We Tell:  Narratives of Urban Space"
Architectural sites as tourist attractions challenge the histories and memories of the urban collective. The city beckons the potential visitor (both tourist and local alike) through the aestheticization and cultural branding that serve, particularly through pervasive mediatizations, to narrativize urban space that may be in contrast to, or stacked amongst, stories of place.  This session will engage an assortment of pressing questions about the relationship of architecture to tourism and memory specifically to position concepts of demolition, preservation, heritagization and new construction within urban (geopolitically-shaped) sites, for no site is detached from place; no touristic visit can effectively be accomplished without considering — in some measure — the story of a place and the memories it holds for all those who dwell or pass through it.  No guidebook is disentangled from interpretive memories and stories that contribute to how tourists come to learn about a site.  Questions such as whose memories become the stories of a tourist's encounter with a place, or how do we consider the terms heritage or heritagization within the context of placemaking and memory stories, will be discussed. Finally, what constitutes the memory or (competing) memories of a place in order for it to be preserved (and subsequently branded for a tourist economy)?
Chair:  Shelley Hornstein shelleyh@yorku.ca
ATSAH
NEWS FROM ASSOCIATION FOR TEXTUAL SCHOLARSHIP IN ART HISTORY
AWARDS for Students and Scholars
In commemoration of our 30th anniversary, ATSAH plans to offer two awards: one prize for the best article by an emerging scholar (no higher than Associate level). The topic may range from classical to Pre-Raphaelite art, reflecting the aims of ATSAH. The second is a small travel grant for junior scholar presenting a paper an ATSAH session.
The board of ATSAH selects these awards.
For further data, contact:
Liana Cheney, PhD, President of ATSAH
Liana_Cheney@uml.edu
ATSAH Session at CAA 2019
Member's publications
Special Edition in Iconocrazia  Vol 13 – 2018
Art, Astronomy, Politics, and Religion

Liana De Girolami Cheney
Giorgio Vasari's Moral Virtues in the Oratory of the Compagnia del Gesù at Cortona: Physical and Metaphysical Power
Andrzej Piotrowski
Politics, Architecture, and the Historiography of Denial in Poland
Brian D. Steele
Force Constrained: Hercules in Sixteenth-Century Venice
Charles Burroughs
The Graces and Political Order in the Renaissance Imaginary
Damiano Acciarino
Iconologia del Fato nel Rinascimento
Giangiacomo Gandolfi
Cosimo de' Medici, Paolo Toscanelli e il Cielo dei Magi: una nuova ipotesi per gli Emisferi Celesti Fiorentini
Jennifer Bates Ehlert
Questioning the Oracle: Jacek Malczewski's Pythia series and World War One
Lynette M.F. Bosch
Interpreting and Dating Michelangelo's Crucified Christ for Vittoria Colonna: Fra Ambrogio Catarino Politi And St. Paul
Sarah J. Lippert
Egypt and Napoléon Displaced
Cassandra Sciortino
Armand Point's St.Cecilia & the Painters of the Soul: Bridging Art & Life in Fin de Siècle France
Liana De Girolami Cheney
Edward Burne-Jones's The Mirror of Venus: Physical and Intangible Female Beauty in Journal of Literature and Art Studies 9, no. 1 (January 2019):1-28.
International Association for Word and Image Studies (IAWIS)
New Publications
A selection of articles from the IAWIS Dundee conference (2014) has now been published in book form. The volume is entitled:
Art and Science in Word and Image: Exploration and Discovery, Brill/Rodopi (Word and Image Interactions, volume 9), edited by Keith Williams, Sophie Aymes, Jan Baetens and Chris Murray
It is available at https://brill.com/view/title/36202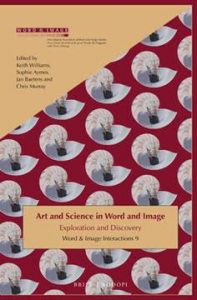 CALL FOR SESSIONS Water and Sea in Word and Image, University of Luxembourg, July 5th – 10th, 2020
In an era in which water scarcity is threatening us all and the mainland is affected even in the depths of its epicenter by what is happening on its shores, it seems of great importance to propose a subject both acutely topical and strongly tied to the collective imagination. In Alessandro Baricco's novel Ocean sea (1993), the fictional character Plasson paints the sea with seawater. This emblematic scene sums up our topic to some extent: water is difficult to grasp and yet concerns us more and more. Shapeless, still waiting to be defined, it even resists any effort of conceptualization. Putting water and the sea into words and into images is not obvious, represents a real discursive and plastic challenge and is therefore particularly likely to call into question the relationship between text and image. Due to its rhythm "without measure" (Deleuze & Guattari, 1980), water as an element transcends Lessing's dichotomy between arts of time and arts of space (see Louvel, 2002). The water's unspeakable nature does not coincide with its invisible essence. Yet, literary and plastic narratives constitute an actual semiosphere with, at its borders, an area where the semiotic links are violated (Lotman, 1966), the realm of the unstable, the arbitrary, the unaccountable.
Located at the heart of the European continent – however tightly interconnected with its periphery –, cradle of the siren Melusine, territory boasting its natural springs and its balneology, Luxembourg seems to be the appropriate place to host a world congress on this subject.
Abstracts for sessions should be a maximum of 300 words.
N.B.: All conference participants must be members of IAWIS/AIERTI (http://iawis.org/) and in order with their membership fee before the conference.
The deadline for SESSION PROPOSALS is February 28th, 2019. Submissions are to be dropped on our website: https://waterandsea2020.uni.lu
The selection committee will contact you before March 30th, 2019 about the outcome of your application.
POTENTIAL CONFERENCE SESSION THEMES
N.B.: The sessions consist of one or maximum two panels of 1h30 each (three papers). The panels will offer a tribune to experienced researchers in Word and Image Studies and/or young scholars (doctoral students/postdocs) whose proposals the chairs of the elected sessions will gather and select. The word and image interaction should be formulated in the title of the session. Please indicate if your session fits with one or several of the potential themes listed below (e.g.: 1, 7, 12).
Water, a natural element (its virtues and dangers) and an esthetic challenge
Water as energy in science and arts
The biblical or mythical imaginary of water and sea
Aquatic and maritime myths, rites and marine, fluvial or lacustrine folklore
Melusine, nymphs, naiads and other sirens
The seaside or still water in painting and literature
Balneology, its history and actuality
Harbours in texts and images
Insular or peninsular cultures
Touristic promotion of natural heritage (seaside, lakes, rivers)
Aqueducts, thermal baths and dams in the Greater Region
The Mediterranean Sea, the Atlantic and the Pacific Ocean (shores, fauna, cultural and market routes, migration)
Graphic novel, comics or cartoons on sea, water or migration
Water and sea in film, video or in digital artefacts
The future of water in arts and media
Water scarcity, drought and sustainable issues in word and image
The sea as epistemological metaphor (shipwreck, raft, wave, hurricane, liquidity, archipelago, foam)
Scientific or imaginary cartography
Other related topics
AHNCA
The Association of Historians of Nineteenth-Century Art (AHNCA) is pleased to announce that the Sixteenth Annual Graduate Student Symposium in the History of Nineteenth-Century Art, co-sponsored by AHNCA and the Dahesh Museum of Art, will be held on Sunday, March 24, 2019 (10:00 am – 5:00 pm), at the Dahesh Museum of Art, 145 Sixth Ave., New York, NY. The Mervat Zahid Cultural Foundation has generously provided the Dahesh Museum of Art Prize of $1,000 for the best paper. Information about the speakers and brief abstracts of their papers will be available online at http://ahnca.org/index.php/symposia after February 6, 2019.
Historians of German, Scandinavian, and Central European Art and Architecture (HGSCEA)
The Board recently awarded travel stipends to two members of HGSCEA, Sara Blaylock and Lauren Hanson, to help defray the costs of their participation in CAA's annual conference. The Board also juried this year's HGSCEA Emerging Scholars Prize competition, the winner of which will be announced at the reception and dinner in New York. As always, the dinner, which will take place on Thursday, February 14, from 7 to 9 p.m., is free to current members. For further information, contact a member of the Board.
HGSCEA's sponsored session at the annual CAA conference, "Women Artists in Germany, Scandinavia, and Central Europe, 1880-1960," is being chaired by Kerry Greaves on Saturday, February 16, from 10:30 a.m. to 12:00 p.m.. Emil Leth Meilvang, Nora Butkovich, Lauren Hanson, and Lynette Roth will read papers on Rita Kernn-Larsen, women in the Young Yiddish Group, Mary Bauermeister, and Anneliese Hager. For more information, go to the HGSCEA website (http://hgscea.org/ ) and the conference website (https://caa.confex.com/caa/2019/meetingapp.cgi/Session/1607)
The annual business meeting is scheduled for Friday, February 15. It will take place in the Harlem Room on the 4th Floor of the New York Hilton Midtown from 12:30-1:30 p.m. Members are welcome to attend.
The Midwest Art History Society
The Midwest Art History Society (MAHS) would like to call your attention to its recent e-publication Monumental Troubles:  Rethinking What Monuments Mean Today, searchable by its title in WorldCat.  The publication records selected papers presented at the 2018 MAHS Annual Conference held in Indianapolis. The essays in this e-volume contribute to contemporary conversations about public monuments, broadly defined as commemorative objects, images, and spaces, and the responses to them, including the calls to remove, relocate, or destroy them. Contributors consider these "monumental troubles" from multiple historical, geographic and theoretical perspectives, suggesting a generative rethinking about why they were made and how their meaning changed over time."  The original conference sessions were organized by Erika Doss, University of Notre Dame and the publication effort was guided to its successful conclusion by Cheryl Snay of the Snite Museum of Art.
And please consider attending the 2019 MAHS Annual Conference to be held in Cincinnati, March 21-23.  The Cincinnati Art Museum & the Taft Museum of Art are conference hosts, keynote speaker is Hollis Clayson. Conference registration includes special tours, receptions, and more.  Reduced fees for early registration end on March 1. Book a room in the Hilton Netherland Plaza at a discounted rate before Feb 27. Click the link below to register online & book a room.   https://www.mahsonline.org/conference/register ​
HNA
What: CAA  session: The Female Impact: Women and the Art Market in the Early Modern Era
When: Thursday, February 14, 2019, 2:00 PM – 3:30 PM
Where: New York Hilton Midtown – 2nd Floor – Morgan Suite
CHAIRS: Judith Noorman and Frans Grijzenhout
What:  HNA Reception
When: Friday, February 15, 2019, 5:30-7 pm
Where: Syracuse University Lubin House, 11 East 61st Street, New York, NY
Please RSVP to Amy Golahny, Golahny@Lycoming.edu
EPCAF
The European Postwar and Contemporary Art Forum has changed its governance structure and will now be headed by a team of co-chairs. Lily Woodruff has transitioned from her previous role as president, and is now joined by Raffaele Bedarida. Raffaele is an art historian and curator specializing in twentieth-century Italian art and politics. In particular, his research has focused on cultural diplomacy, migration, and cultural exchange between Italy and the United States. He is an Assistant Professor of Art History at Cooper Union, New York. Bedarida is the author of two monographs in Italian, Bepi Romagnoni: Il Nuovo Racconto (Milan: Silvana Editoriale, 2005) and Corrado Cagli: La pittura, l'esilio, L'America (Rome: Donzelli, 2018; English edition upcoming), and numerous articles for academic journals (International Yearbook of Futurism Studies, Oxford Art Journal, Tate Modern's In Focus) and exhibition catalogues (MART, Rovereto; CIMA, New York; Fundacion Juan March, Madrid; Frederick Kiesler Foundation, Vienna). He holds a PhD from the Art History Department of the CUNY Graduate Center, as well as MA and BA degrees in Art History from the Università degli Studi di Siena, Italy. Bedarida is currently working on the manuscript for his book: 'Like a Giant Screen:' The Promotion of Contemporary Italian Art in the United States, 1935–1969.
Public Art Dialogue (PAD)
Public Art Dialogue (PAD) will present its 2019 PAD Award for achievement in the field of public art to art collective fierce pussy during next week's conference. Please see the announcement here: https://publicartdialogue.org/news/2019-01-09/2019-pad-award-fierce-pussy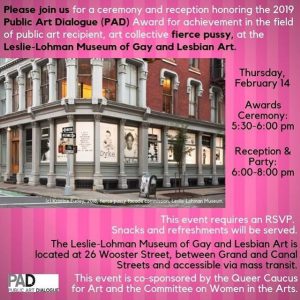 Comprehensive Appraisal Studies Program (CASP)
Now Accepting CASP Applications!
The Appraisal Institute of America, the educational foundation of the Appraisers Association of America is now accepting applications for our Comprehensive Appraisal Studies Program (CASP) for both the Summer 2019 and Fall 2019/Spring 2020 Semester.
Enroll in CASP to learn to appraise the fine and decorative arts. Completing CASP will provide you with a certificate in Appraisal Studies from the Appraisal Institute of America.
For more information and to apply, please visit our website at www.appraisersassociation.org/CASP.
Society of Architectural Historians
The Society of Architectural Historians has been awarded a two-year, $508,000 grant from The Andrew W. Mellon Foundation to study the status of the field of architectural history in higher education. The grant provides support for a data-gathering initiative that will gauge the health of architectural, urban and landscape history as fields of study, as well as degree programs and curricula across the higher education landscape. SAH plans to hire a post-doctoral researcher to design and manage the study to determine where, and in what ways, these fields of study are expanding, receding, changing, or holding steady and to consider the structural or cultural factors behind such trends. SAH also will hire a Project Coordinator to assist with the project. Visit the SAH Career Center for full job descriptions.
SAH has named architect Aymar Mariño-Maza and architectural historian Zachary J. Violette as the recipients of the 2018 H. Allen Brooks Travelling Fellowship. The fellowship allows an emerging scholar to travel the world to experience architecture and landscapes firsthand. SAH awarded Mariño-Maza a one-year fellowship and Violette a short-term fellowship for three months of travel. They will begin their fellowship travels in March 2019 and will document their field studies through monthly updates on the SAH Blog.
SAH invites nominations and self-nominations for the next Editor of the Journal of the Society of Architectural Historians. JSAH is a quarterly, blind-peer reviewed international journal devoted to all aspects of the history of the global built environment and spatial practice, including architecture, landscape architecture, urbanism, and city planning. Published since 1941, JSAH has defined the field of architectural history, and is a pioneer in digital publication. Nominations due by April 30, 2019.
Association of Print Scholars
The Association of Print Scholars is pleased to host its affiliated society panel at the College Art Association conference on Friday, February 15, 2019 in New York.
Chaired by Christina Michelon (University of Minnesota, Twin Cities), Coloring Print examines global printmaking traditions that advance our understanding of the role of the medium in the social construction of race.  The papers chosen include "Red Ink: Ethnographic Prints and the Colonization of Dakota Homelands" by Annika Johnson (University of Pittsburgh); "Sites of Contest and Commemoration: The Printed Life of Richard Allen, America's Early Race Leader" by Melanee C. Harvey (Howard University); "A Franco-Indian Album: Firmin Didot's Indian Paintings and Le Costume Historique's Chromolithography (1888)" by Holly Shaffer (Brown University); and "The White Native Body in Asia: Woodcut Engraving and the Creation of Ainu Stereotypes" by Christina M. Spiker (St. Catherine University).
Aaron M. Hyman and Dana Leibsohn have been awarded the Association of Print Scholars 2018 Publication Grant to support the forthcoming publication related to their project "Washing the Archive: Indigenous Knowledge, European Prints, and Colonial Histories of Latin America."
The co-authored project focuses on the circulation of prints in colonial Latin America, highlighting unpublished documents and the methodological provocations indigenous practices can offer traditional early modern print histories. The funding supplied by the grant will provide both authors the opportunity to travel to the Library of Congress and to the University of Virginia to complete their study of indigenous uses of European prints in Spanish America, especially practices of re-use, circulation, and loss under colonial conditions. The $2,000 award is funded by the Association of Print Scholars and through the generosity of C.G. Boerner and Harris Schrank. We thank both print dealers for their support of APS and its mission.
SOCIETY OF HISTORIANS OF EASTERN EUROPEAN, EURASIAN, AND RUSSIAN ART AND ARCHITECTURE (SHERA)
The following members were elected to the SHERA Board: Kristin Romberg (Vice President/President Elect); Corina Apostol (Web News Editor); and, Anna P. Sokolina (SHERA-SAH Liaison). Karen Kettering now serves as President, Alice Isabella Sullivan as Secretary-Treasurer, and Yelena Kalinsky as Listserv Administrator.
Aglaya K. Glebova (UC-Irvine) has been awarded the SHERA Emerging Scholar Prize for her essay "Elements of Photography: Avant-garde Aesthetics and the Reforging of Nature" (Representations 142, Spring 2018). Ekaterina Heath (University of Sydney) was selected as the recipient of the SHERA Travel Grant for CAA 2019 to will deliver her paper entitled "Picturing the Cathay in Russia: Political use of Chinoiserie interiors under Empress Elisabeth Petrovna and Emperor Peter III."
The generous anonymous donor who has funded the SHERA Travel Grant has increased their support to allow for more grants and to enlarge the pool of eligible applicants. The award was initially given out once per year, for travel to CAA and ASEEES conferences in alternate years and was limited to graduate students. Going forward, the Travel Grant will be awarded twice per year for travel to both CAA and ASEEES. Additionally, independent scholars who receive no institutional support are now eligible to apply. US-based scholars will receive $1,000 and scholars traveling from outside the US will receive $1,500. Calls for applications are published on H-SHERA and on CAA Opportunities.
SHERA's Board would like to continue developing online resources for scholars and teachers in our field using the H-SHERA platform, including book reviews, sample syllabi, up-to-date contact information for obtaining image permissions, conference reports, information about graduate programs, or other resources. If you have ideas or would like to volunteer to help with this effort, please write to the H-SHERA editors at editorial-shera@mail.h-net.org.
Association of Art Museum Curators (AAMC) & AAMC Foundation
Association of Art Museum Curators (AAMC) & AAMC Foundation is currently accepting applications for its Conference Travel Fellowships for curators to attend its Annual Conference and Meeting. Since 2010 alone, over 200 individual Curatorial Travel Fellowships have been awarded.
This year we are proud to offer two opportunities:
All applicants must commit to participating in the full Conference program (May 4-7, 2019 in New York City) at the time of application, including the all deadlines (non-negotiable), timelines, and travel. A stipend is granted as part of this Program to subsidize the travel requirements. Multiple curators from one museum are eligible, though individuals may only submit one application per year.
Each Fellowship has a separate application, and members may apply to one Fellowship only. Applications for both of these AAMC Foundation Conference Travel Fellowships are due via our online application portal by 12pm ET on Tuesday, February 12, 2019.
To view the full program benefits, eligibility, and the link to the applications, please visit:
https://www.artcurators.org/page/TravelGrants
—-
Association of Art Museum Curators (AAMC) Foundation is pleased to announce Digital & Outward Engagement, the next installment in its regional In-Conversation series. Launched in 2016, AAMC Foundation's In-Conversation series brings together local communities and expands networks.
Slated for Tuesday, February 26 at the Philadelphia Museum of Art, In-Conversation: Digital & Outward Engagement features six perspectives on building bridges between museums and their audiences through the use of ever-evolving technologies and digital tools. Moving past social media and traditional websites, this event brings together Philadelphia's leading voices to dig deeper into the ways in which technology can help advance dialogues with visitors, donors, colleagues, and the larger global community. They will touch on the current efforts and platforms in the digital sector, and consider ways in which they could be used to help better connect with audiences. With a look at the topic from varying perspectives, we'll also have the opportunity to reflect on ways to collaborate as well.
Moderated by Christopher D.M. Atkins, Ph.D, Agnes & Jack Mulroney Associate Curator of European Painting & Sculpture and Manager, Curatorial Digital Programs & Initiatives, Philadelphia Museum of Art, this program features Aaron Miller, Senior Producer, Digital Media, The Franklin Institute; William Noel, Associate University Librarian & Director, Kislak Center for Special Collections, Rare Books and Manuscripts Director, Schoenberg Institute for Manuscript Studies, Penn Libraries; Amy Sadao, Daniel W. Dietrich, II Director, Institute of Contemporary Art, University of Pennsylvania; Ariel Schwartz, Kathy and Ted Fernberger Associate Director of Interactive Technologies, Philadelphia Museum of Art; and Neville Vakharia, Program Director, Arts Administration Campus Program and Associate Professor and Research Director, Drexel University, Westphal College of Media Arts & Design.
This In-Conversation will be hosted at the Lecture Auditorium at the Philadelphia Museum of Art's Perelman Building on Tuesday, February 26, 2019 from 6:30pm – 8:00pm, followed by a short reception from 8:00pm – 8:30pm. Space is limited so pre-registration is required. Click here to reserve your seat!
ACASA – Arts Council of the African Studies Association
ACASA welcomes new board members:
Peri Klemm, President
Peju Layiwola, President Elect/VP
Shannen Hill, Past President
Raphael Chikukwa, Secretary
Rachel Kabukala, Treasurer
Fiona Siegenthaler, Newsletter Editor
Erica Jones, Assistant Website Editor
Cynthia Becker, ASA Liaison
Olubukola Gbadegesin, CAA Liaison
El Hadji Malick Ndiaye
In office since 2017:
Nadine Siegert, Website Editor & ECAS Liaison
Brenda Schmahmann, Facebook Manager
Anitra Nettleton, ASA Task Force for the Protection of Academic Freedom
Shadreck Chirikure
We thank our outgoing board members Silvia Forni, Jordan Fenton, Yaëlle Biro, Cécile Fromont, Liese Van der Watt, Deborah Stokes, Leslie Rabine and Cory Grundlach for their great work and wish them all the best for the future!
Africa, Technology, and Visual Cultures: ACASA sponsored panel at the 107th CAA Annual Conference, NYC, February 14, 2019, 8.30-10.00am
Join us at the ACASA sponsored panel Africa, Technology, and Visual Cultures chaired by Amanda Kay Gilvin with paper contributions by Suzanne Preston Blier, Stephen Adéyemí Folárànmí, Kate Ellen Cowcher and Fiona Siegenthaler.
https://caa.confex.com/caa/
Behind-the-Scenes at the Brooklyn Museum during 107th CAA Annual Conference, NYC February 15, 2019, 10.15am- 12.00pm
Join Kristen Windmuller-Luna, Sills Family Consulting Curator of African Arts, for a behind-the-scenes tour of the new exhibition One: Egúngún. Featuring a Yoruba (Nigerian) masquerade costume composed of over 300 African, Asian, and European textiles, the exhibition uses new research and multiple perspectives to emphasize the global connections and contemporary contexts of African masquerades. Information about the exhibition: http://brooklynmuseum.org
Limited space: RSVP at bkm.nyc/caa2019acasa
H-AfrArts is looking for Editors and Advisory Board Members to join the team and share duties and responsabilities on a voluntary basis.
The Editor role involves moderating discussion posts and general CfPs. There is also an exciting opportunity (optional) to develop new content based on your interest and initiative, such as developing Teaching and Research Resources, Conference Reports, and Cross-Network Projects. A minimum of one year committment is required for this role. For a full description of the duties of Editors please consult: https://networks.h-net.org/node/905/pages/80264/becoming-editor 
The Advisory Board Members assist with the general development and welfare of the Network and advise Editors in cases in which there are disputes with the members (such as when a post is rejected and a subscriber appeals). A minimum of two years commitment is required for this role. To find out more, please visit: https://networks.h-net.org/h-net-advisory-board-members 
About the Network:
H-AfrArts is an international network jointly sponsored by H-Net (Humanities Online) and ACASA (Arts Council of the African Studies Association-USA) to provide a forum for the discussion and exploration of African art and expressive culture. There are a number of reasons and benefits for joining H-AfrArts Network, these include:
Collaboration: Volunteering with an H-Net Network can be an excellent opportunity to work within a multi-disciplinary and committed editorial team.
Engagement: H-AfrArts Network provides  an excellent opportunity to engage with, support, and develop your field of study.
Best Practice: H-Net is committed to supporting editorial best practices. You will receive comprehensive H-Commons online training to moderate and safeguard the content of the network.
Support: H-Net has a Home Office staffed by trained historians, an online training program, a Help Desk, and a separate space where its Editors can discuss questions and concerns relating to academic best practices and project development.
Durability: H-Net is committed to the long-term digital preservation of its academic content.
Visibility: H-Net's content is available online for free and uses an email notification system to deliver academic content directly to subscribers.
How to Apply:
Applicants must demonstrate expertise in African Arts and have regular and reliable access to email.
If you are interested, please send your CV and a covering letter by email to: editorial-afrarts@mail.h-net.msu.edu
For any questions or help please contact: Helena Cantone – Advisory Board yenacanta@gmail.com
Applications will be accepted until the positions are filled.
This is a voluntary position: The H-Net is a non-profit organization run by academics and built around a committed community of volunteers.
Call for Applications: AFRICAN CRITICAL INQUIRY PROGRAMME: IVAN KARP DOCTORAL RESEARCH AWARDS FOR AFRICAN STUDENTS ENROLLED IN SOUTH AFRICAN Ph.D. PROGRAMMES
Closing Date: Wednesday 1 May 2019
The African Critical Inquiry Programme is pleased to announce the 2019 Ivan Karp Doctoral Research Awards to support African doctoral students in the humanities and humanistic social sciences who are enrolled at South African universities and conducting dissertation research on relevant topics. Grant amounts vary depending on research plans, with a maximum award of ZAR 40,000.
The African Critical Inquiry Programme (ACIP) seeks to advance inquiry and debate about the roles and practice of public culture, public cultural institutions and public scholarship in shaping identities and society in Africa. The Ivan Karp Doctoral Research Awards are open to African postgraduate students (regardless of citizenship) in the humanities and humanistic social sciences. Applicants must be currently registered in a Ph.D. programme in a South African university and be working on topics related to ACIP's focus. Awards will support doctoral research projects focused on topics such as institutions of public culture, particular aspects of museums and exhibitions, forms and practices of public scholarship, culture and communication, and the theories, histories and systems of thought that shape and illuminate public culture and public scholarship. Awards are open to proposals working with a range of methodologies in the humanities and humanistic social sciences, including research in archives and collections, fieldwork, interviews, surveys, and quantitative data collection. For full information about this opportunity and how to apply, see the full Call for Proposals listed under "ACIP Opportunities" on the website: http://www.gs.emory.edu/about/special/acip.html.
Call for proposals to organize a workshop: AFRICAN CRITICAL INQUIRY PROGRAMME Closing Date: Wednesday 1 May 2019
The African Critical Inquiry Programme invites proposals from scholars and/or practitioners in public cultural institutions in South Africa to organise a workshop to take place in 2020. The African Critical Inquiry Programme (ACIP) seeks to advance inquiry and debate about the roles and practice of public culture, public cultural institutions and public scholarship in shaping identities and society in Africa.
ACIP Workshops are intended as annual occasions to identify and address critical themes, fundamental questions and pressing practical issues concerning public culture. For instance, Workshops might focus on particular notions and issues related to publics, visuality, museums and exhibitions, art, performance, representational forms, or institutional forms from different methodological, practical, and theoretical vantages. They might examine forms and practices of public scholarship and the theories, histories and systems of thought that shape and illuminate public culture and public scholarship. Workshops should encourage comparative, interdisciplinary, and cross-institutional interchange and reflection that brings into conversation public scholarship in Africa, creative cultural production, and critical theory. Workshop budgets will vary depending on proposed plans; the maximum award is ZAR 60,000.
Applications may be submitted by experienced scholars and cultural practitioners based in universities, museums, and other cultural organizations in South Africa who are interested in creating or reinvigorating interdisciplinary, cross-institutional engagement and understanding and who are committed to training the next generations of scholar-practitioners. Applications may be submitted by a single individual or a pair of individuals who have different institutional affiliations and bring different perspectives, approaches, or specializations to the proposed Workshop theme.
For full information about this opportunity and how to apply, see the full Call for Proposals listed under "ACIP Opportunities" on our website. A list of previously supported ACIP Workshops is also available there: http://www.gs.emory.edu/about/special/acip.html.
posted by CAA — Apr 17, 2018
Affiliated Society News shares the new and exciting things CAA's affiliated organizations are working on including activities, awards, publications, conferences, and exhibitions. For more information on Affiliated Societies, click here.
Society of Historians of Eastern European, Eurasian, and Russian Art and Architecture (SHERA)
Society of Historians of Eastern European, Eurasian, and Russian Art and Architecture (SHERA) is an affiliate organization of CAA and ASEEES and partner organization of SAH; elected Board Officers are Eva Forgacs, President; Karen Kettering, Vice-President / President Elect; Alice Isabella Sullivan, Secretary / Treasurer; Yelena Kalinsky, Listserv Administrator; Corina L. Apostol, News Editor; and Anna P. Sokolina, SHERA-SAH Liaison. During recent elections, SHERA reelected Members-at-Large Hanna Chuchvaha, Nic Iljine, Natalia Kolodzei, and Andrey Shabanov.
Thanks to a generous donation from an anonymous donor, SHERA is offering annually two SHERA Graduate Student Travel Grants of 1,500 USD each. The grant is given for five consecutive years (2017-2021), to help defray travel costs for a graduate student – SHERA member, presenting a paper at the CAA Annual Conference or the ASEEES Annual Convention. Applications will be evaluated based on the academic merit of the paper topic and financial need. SHERA is especially committed to subsidizing a graduate student who is attending the conference for the first time or who has no local institutional resources for travel support. Calls for application will be posted to H-SHERA.
Association of Academic Museums & Galleries (AAMG)
AAMG's next annual conference will be held June 21-24, 2018, at the Lowe Art Museum (University of Miami).
Our 2018 conference is a partnership with UMAC (University Museums and Collections), a committee of ICOM (International Council of Museums). We encourage members of either organization to join us and explore this year's theme:
Audacious Ideas: University Museums and Collections as Change-Agents for a Better World
We live in a dangerous, often unstable, and environmentally compromised world. What can academic museums, galleries, and collections do to remedy this situation? If we are dedicated to teaching and training new generations of students, to serving increasingly diverse communities, how do we make a positive difference? How do we know we are making that difference? Let's share great ideas and pressing concerns and learn and network with our global colleagues
Take a sneak peek at sessions, workshops, and more
Association for Latin American Art
ALAA would like to announce the formation of a new journal for scholars in our field:
Latin American and Latinx Visual Culture
Call for Submissions 2018
Latin American and Latinx Visual Culture
A new journal to be published by University of California Press
Latin American and Latinx Visual Culture (LALVC) is a new quarterly peer-reviewed academic journal published by the University California Press, scheduled for publication in January 2019. The editorial staff is now reviewing submissions.
Focused on Latin American and Latinx visual culture of all time periods — ancient, colonial, modern, and contemporary – LALVC publishes on Mexico, Central America, South America, the Caribbean, and the United States, as well as on communities in diaspora. LALVC considers all aspects of visual expression, including, but not limited to, art history, material culture, architecture, film and media, museum studies, pop culture, fashion, public art and activism. We welcome a range of interdisciplinary methodologies and perspectives. Additionally, the journal seeks to inspire and advance dialogue and debate concerning pedagogical, methodological, and historiographical issues.
We welcome scholarly research articles (10,000 to 12,000 words) written in English, Spanish, or Portuguese, as well as in American indigenous languages. Contact the editors if you are interested in proposing a guest-edited DIALOGUES section or writing a review of a book or exhibition.
To submit your work for review, or for any inquiries, please contact the editorial staff at LALVCsubmissions@ucpress.edu. Please review the journal's author guidelines prior to submission.
Deadline for submissions to be considered for the first issue is June 1, 2018.
Association for Latin American Art
Fifth Triennial Conference
Chicago, March 8-9, 2019
CALL FOR PAPERS
The World Turned Upside Down:
Arts of Oppression and Resistance in the American Hemisphere
In keeping with these uneasy times, this Triennial welcomes studies of artworks and visual practices that either materialize powers of a presumed establishment or push back against its projected dominance, made or enacted anytime during more than 3000 years of Latin American history. An agent characterized as "radical" is often understood to challenge the fundamental nature of something, be it an established governance framework, broadly accepted social traditions, propagated religious strictures, or other oppressive cultural forces. This conference is interested in the fundamental role that art and architecture has played in both compounding constrictive powers and in giving shape to resistance, whether localized or widespread, subtle or indeed radical.
The committee therefore seeks proposals that offer specific answers to broad questions such as: How has art functioned to secure compliance, to encourage conformity, to intimidate, or to aestheticize state violence? Or in contrast, how do artistic practices demonstrate the will to resist, to protest, or to aggressively revolt? Case studies might use gender as a helpful index for exploring, for instance, visual culture that scaffolds patriarchal structures or works that deliver feminist challenges. Oppression and resistance could alternatively be viewed through the lens of form, perhaps with adherence to stylistic norms that affirm a particular worldview, or by way of notable artistic departures that seek to turn that world upside down. We encourage paper proposals that focus on overlooked and neglected artistic traditions, or offer new interpretations of canonical works of art. Submissions engaging methodologies drawn from decolonial, postcolonial, and critical race studies, as well as intersectional approaches to visual culture, among others, are also welcomed.
To be considered, participants must be members of the Association for Latin American Art. Please submit a CV as well as an abstract of approximately 500 words by Sept. 1, 2018 via e-mail to Delia Cosentino: dcosent1@depaul.edu
American Society for Aesthetics
The American Society for Aesthetics is pleased to announce meetings and conferences in the coming months. Non-members are welcome to attend:
Association of Art Museum Curators
The Association of Art Museum Curators (AAMC) and AAMC Foundation is honored to present a series of three webinars on research, advances, and issues surrounding the topic of provenance.  With the establishment of substantial research databases and resources, great progress has been made in researching artworks that may have been subject to unlawful appropriation during the World War II era. As museums work to make their collections accessible online, there is both the need and potential to extend these advances to other categories of objects. The first webinar will acknowledge the impact of the pioneering work in WWII era research and provide updates on the current status within the field. The second session will offer a review of work currently being undertaken for non-WWII era looting and specifically looking at fields, including but not limited to, African Art, Asian Art and Antiquities. In the final session, we will emphasize the interest and need for progress in collaboration across diverse fields, present information on sharing data, and digitization and resources in communicating knowledge. The three webinars will build from seminar to seminar, but do not require attendance at each one to gain value from an individual session. Scheduled over three Tuesdays this June 2018, registration is available at a purchase of a single session or package of all three.  Members and non-members alike can register directly online, with group rate packages available to participate. Access to webinar recordings will also be available for viewing with purchase.The first webinar on June 12 is Advances in WWII Era Research; the second on June 19 is Going Beyond WWII Era Research, June 19, 2018; and the third on June 26 is Sharing Research, Asking New Questions.  Register to participate today.
Association of Historians of Nineteenth-Century Art (AHNCA)
The Fifteenth Annual Graduate Student Symposium in the History of Nineteenth-Century Art, co-sponsored by the Association of Historians of Nineteenth-Century Art (AHNCA) and the Dahesh Museum of Art, was held on March 18, 2018, in New York City. Ten doctoral students and candidates from the United States and Europe participated in the symposium, with an excellent array of papers covering a variety of international topics in different media. The Dahesh Museum of Art Prize was presented to Jennifer Pride, Florida State University, for her paper entitled "The Poetics of Demolition: The Pickax and Spectator Motifs in Second Empire Paris." This prize of $1,000 was generously provided by the Mervat Zahid Cultural Foundation, and also includes with it the opportunity for publication in Nineteenth-Century Art Worldwide.
Historians of Eighteenth-Century Art and Architecture (HECAA)
The Historians of Eighteenth-Century Art and Architecture (HECAA) met in Orlando in late March and awarded Kee IL Choi the Dora Wiebenson prize for his conference paper, "In all things must the ancients be imitated: vases and diplomacy at the Qing court." We are preparing for our first-ever standalone conference to commemorate the 25th anniversary of the founding of HECAA, Art and Architecture in the Long Eighteenth Century: HECAA at 25, in Dallas Nov. 1-4, 2018. For a complete program, see the conference website at: https://www.smu.edu/Meadows/AreasOfStudy/ArtHistory/Conferences. Our excellent blog, Enfilade, contains news of exhibitions, lectures, and new books in 18th-century art history from around the world; follow it at: enfilade18thc.com.
New Media Caucus
MFA student, America Salomon published a report of her experience at the 2018 CAA Conference on the New Media Caucus' Hub, a blog-based publishing platform. America was the recipient of the New Media Caucus's first Judson-Morrissey Excellence in New Media Award, a scholarship awarding $1,100 for a student of color working in the field of new media art to attend the CAA Conference.
Association of Research Institutes in Art History (ARIAH)
ARIAH, a consortium of 27 institutes of advanced research in art history, has elected a new slate of officers to serve three-year terms. They include Martina Droth, Chair, Yale Center for British Art; Amelia Goerlitz, Vice-Chair, Smithsonian American Art Museum; Nan Wolverton, Secretary, American Antiquarian Society; and Cynthia Roman, Treasurer, The Lewis Walpole Library. ARIAH operates several cooperative programs in support of research and scholarly exchange in art history. The Association's 2017 Digital Development Award for Art History Publishing was presented to Afterall and Journal 18 in support of three projects that will take advantage of new possibilities offered by digital publishing platforms for presenting art historical research. The ARIAH East Asia Fellowship Program, now in its third year, has brought eight scholars from East Asia to ARIAH member institutes for three- to four-month residencies to conduct independent research. The program is supported by The Andrew W. Mellon Foundation, The Getty Foundation, and the Terra Foundation for American Art. ARIAH is grateful to the Kress Foundation for sponsoring an exchange program in 2017 that supported an interchange of expertise between professional staff of ARIAH member institutions and institutions belonging to the International Association of Research Institutes in the History of Art (RIHA). Recipients included a staff member from the Yale Center for British Art (ARIAH member) who traveled to the Courtauld Institute (RIHA member), and a staff member from the Swiss Institute for Art Research at the University of Zürich (RIHA member) who worked at the Getty Research Institute (an ARIAH member). ARIAH held its spring business meeting at the Getty Research Institute in conjunction with the 2018 CAA meeting in Los Angeles, and also sponsored a session entitled "Material Culture and Art History: A State of the Field(s) Panel Discussion," that was chaired by Catharine Dann Roeber of the Winterthur Museum. ARIAH's sponsored session at the 2019 CAA meeting will consider the place of artists' residencies at the art history research institute.
Historians of British Art
On February 22, the Historians of British Art (HBA) held a CAA session entitled "The Image of the American Indian in Nineteenth-Century Britain: New Critical Perspectives." This session, which was chaired by Michael Hatt (Warwick University) and Martina Droth (Yale Center for British Art), explored the various ways in which native peoples from the United States and Canada and the artifacts of their cultures were represented, portrayed, studied, and collected in Britain in the long nineteenth century. We thank the chairs and the speakers for sharing their research:
Scott Manning Stevens (Syracuse University), "Resisting the Declension Narrative: The Image of the Iroquois in the Victorian Age"
Dominic Hardy (Université du Québec à Montréal), "British Satirical Reception of North American Indigenous Performers and Their Work in the 1840s: Methodological Perspectives"
Emily L. Voelker (Crystal Bridges Museum of American Art), "William Blackmore and Transatlantic Networks of Creation and Dissemination in William Henry Jackson's Photographs of North American Indians (1877)"
HBA members also visited the Los Angeles County Museum of Art's Study Center for Photographs and Works on Paper, where curators led a viewing and discussion of highlights from the museum's collection of British photographs, works on paper, and decorative arts. Finally, at HBA's annual business meeting, Martina Droth and Sarah Turner of British Art Studies led a discussion on the challenges and opportunities in publishing on British art in the era of transnational, digital, and global art history. Reflecting on the first three years of British Art Studies, forthcoming issues of the online periodical, and directions for the future, the speakers addressed innovations in digital publishing, the importance of Empire histories, and the definition of "British Art" in the current moment.
Association of Research Institutes in Art History (ARIAH)
ARIAH, a consortium of 27 institutes of advanced research in art history, has elected a new slate of officers to serve three-year terms. They include Martina Droth, Chair, Yale Center for British Art; Amelia Goerlitz, Vice-Chair, Smithsonian American Art Museum; Nan Wolverton, Secretary, American Antiquarian Society; and Cynthia Roman, Treasurer, The Lewis Walpole Library. ARIAH operates several cooperative programs in support of research and scholarly exchange in art history. The Association's 2017 Digital Development Award for Art History Publishing was presented to Afterall and Journal 18 in support of three projects that will take advantage of new possibilities offered by digital publishing platforms for presenting art historical research. The ARIAH East Asia Fellowship Program, now in its third year, has brought eight scholars from East Asia to ARIAH member institutes for three- to four-month residencies to conduct independent research. The program is supported by The Andrew W. Mellon Foundation, The Getty Foundation, and the Terra Foundation for American Art. The Samuel H Kress Foundation is supporting an exchange program for facilitating the sharing of expertise between professional staff of ARIAH member institutions and institutions belonging to the International Association of Research Institutes in the History of Art (RIHA). In 2017, recipients included a staff member from the Yale Center for British Art (ARIAH member) who traveled to the Courtauld Institute (RIHA member), and a staff member from the Swiss Institute for Art Research at the University of Zürich (RIHA member) who worked at the Getty Research Institute (ARIAH member). ARIAH held its spring business meeting at the Getty Research Institute in conjunction with the 2018 CAA meeting in Los Angeles, and also sponsored a session entitled "Material Culture and Art History: A State of the Field(s) Panel Discussion," chaired by Catharine Dann Roeber of the Winterthur Museum. ARIAH's sponsored session at the 2019 CAA meeting will consider the place of artists' residencies at the art history research institute.
Community College Professors of Art and Art History (CCPAAH)
The Community College Professors of Art and Art History had a very successful session at this year's CAA Conference in Los Angeles. Championing the Relevancy of Studio Art and Art History in the Twenty-First Century: Stories of Success and Advocacy was chaired by Walter Meyer, Santa Monica College and Susan Altman, Middlesex County College. Thank you to all of the attendees, and presenters including Brian Seymour, Community College of Philadelphia Broadening the Appeal: Partnering with Local Collections; Shelley Drake Hawks, Middlesex Community College Art Appreciation Through A Transcendental Lens; Kathleen Wentrack, CUNY Queensborough Community College (Art History and Interdisciplinary Learning: A Model for Twenty-First Century Pedagogy; Valerie Taylor, Pasadena City College and Lisa Boutin Vitela, Cerritos College Interdisciplinary Futures: Investigating Renaissance Techniques and Art History; Justine De Young, SUNY Fashion Institute of Technology Rethinking Student Research as Public Scholarship; and Gretchen Batcheller, Cynthia Coburn and Ty Pownall, Pepperdine University Thinking Outside the White Cube: Piloting A Mobile Art Gallery in Los Angeles. All of these were interesting and thought-provoking presentations. The prospectus for next year's conference will be posted later this spring in the CAA news and on our Facebook page, Community College Professors of Art and Art History. We welcome you to join us at next year's conference in New York for our business meeting project share and our session, as well as our session at the FATE Conference. Please consider submitting a proposal to present at these sessions. If you want to be more involved, or have questions, please email us at: ccpaah@gmail.com
American Institute for Conservation of Historic and Artistic Works (AIC)
The most recent edition of the Journal of the American Institute for Conservation (JAIC), Vol. 56, No. 3-4, includes a variety of topics of interest to preservation professionals of all specialties, including the visual arts. The articles discuss subjects including the use of EEM Fluorescence Spectroscopy to describe natural organic colorants, the examination and analysis of Dunhuang and Turfan manuscript materials, documentation of objects using infrared and 3D imaging, and the development and testing of Incralac lacquer. Our 2018 special issue will delve into the use of reflectance hyperspectral imaging for the documentation and conservation of 2D artworks.
AIC is a membership organization supporting conservation professionals in preserving cultural heritage in different areas: architecture, book & paper, collection care, electronic media, health and safety issues, objects, paintings, photographic materials, textiles, and wooden artifacts. We produce research and publications, create educational opportunities in the field, and stimulate knowledge exchange with allied professionals. Our latest publication is Platinum and Palladium Photographs: Technical History, Connoisseurship, and Preservation, now available in our store.
One way to achieve our goal of supporting our field is through our annual meeting, where we bring together about 1,300 national and international professionals who gather to share ideas and techniques, discuss furthering the field of conservation through new initiatives, and increasing diversity. Material Matters 2018 is the theme of this year's meeting, to be hosted in Houston, TX, May 29 through June 2, 2018. Please check out our programming for more details.
We had a great turnout for our Inclusion and Empathy discussion, as well as our affiliate session "Let's Dance, But Don't Call Me Baby: Dialogue, Empathy, and Inclusion in the Classroom and Beyond" at February's conference in LA. A recording of our discussion will be available soon on FATE's Positive Space podcast: http://www.foundations-art.org/positive-space-podcast
In addition, recent podcasts include: Episode 27: [ 3.28.18 ] A very honest conversation with David Janssen Jr., MFA Candidate at The University of Idaho. We unpack the privilege of being an educator, millennial haters & the urgent need to avoid becoming lazy by staying  passionate about all aspects of being an academic. As a current graduate student, David offers a uniquely fresh perspective about classroom dynamics, with a focus on self reflection and empathy. Episode 26: [ 3.14.18 ] Rethinking creativity & being truly open to opportunities – even if they are unfamiliar & across the globe – marks only the beginning of our thoughtful chat with artist & educator Chris Kienke, Chair of the Foundations Curriculum at the School of Art & Design at the University of Illinois at Urbana-Champaign. Chris outlines how his evolving artistic practice has been informed by places/spaces while teaching abroad in the middle east. In addition, we discuss the state of foundations, advise for emerging educators & the navigating the politics of higher education.
Membership: Starting the 2018/2019 membership period, FATE has made changes to the Individual Membership fees including a new Adjunct Faculty Membership rate for part-time and contingent faculty members: http://www.foundations-art.org/membership
Accepting Proposals for FATE 2019, Deadline: May 18: http://www.foundations-art.org/conferences
The upcoming FATE conference, "Foundations in Flux", hosted by Columbus College of Art & Design, will be in Columbus, OH, April 4 – 9, 2019. We are seeking proposals for panel discussions and workshop events surrounding the conference theme Foundations in Flux. As foundational learning continues to shift and grow, we educators find ourselves reinventing curricular structures to suit the needs of our first year students. We're in a state of constant flux as we tackle new methods of technique and concept-based learning styles. At the upcoming FATE Conference, let's dig into the ways we are engaging this new generation of global citizens — and how we can do that better.
FATE is committed to being inclusive by encouraging participation from a diverse range of voices within underrepresented identities and communities. In addition, we encourage participation from a wide spectrum within the academic community (high school educators, adjuncts, graduate students, art historians, fine artists, designers, faculty representing rural institutions, community colleges, and those teaching advanced courses). 
Submit your proposals for chairing a session panel, leading a workshop, or leading a roundtable discussion & CV to FATE2019@CCAD.EDU. Please limit your topic proposals and/or workshop description to 200 words maximum. This submission deadline is Friday, May 18th, 2018. 
Design History Society
The Design History Society is committed to supporting the development of research in the field of design history. The Society offers a number of annual grants and wards spread throughout the year and aimed at supporting a variety of research activities, aims and outputs. Together the grants and awards are available to a mixture of members and non-members and have been conceived to encourage innovative and inclusive definitions of design history and its methods and approaches.
DHS Conference Bursary
The Design History Society has a bursary fund to assist DHS Student members whose papers have been accepted for presentation at our annual conference. The Society endeavours to provide bursaries for up to 15 DHS student members presenting at our Conference. Each bursary includes the concessionary rate conference fee, attendance at the gala dinner. Deadline:
More information can be found at: https://www.designhistorysociety.org/awards/student-awards/dhs-conference-bursary
Design Writing Prize
Guest judge for the 2018, Johanna Agerman Ross, Curator at the Victoria & Albert Museum, and founder/director of the quarterly design journal Disegno
In order to encourage, recognise, and support writing that engages audiences in critical and contemporary issues in design writing, the Design History Society initiated a new writing prize in 2017. Running for the second time in 2018, this prize is open to scholars, researchers, critics, practitioners and educators within and outside the Society who demonstrate a commitment to furthering the work of critical debate in design through writing. The aim of the Design Writing Prize, in addition to promoting and celebrating excellent new work, is to advocate writing as a necessary and creative practice for communicating ideas related to design. In this vein, entries that include a variety of modes such as essays, interviews, reviews or editorial commentary are welcome and can either be published works or in manuscript phase. Deadline: 16.00 GMT on 15 June 2018
More information can be found at: https://www.designhistorysociety.org/awards/design-writing-prize
Student Essay Prize
Submissions are invited for the Design History Society Essay Prize, established in 1997 in order to maintain high standards in design history in higher education. Two essay prizes are awarded annually; one to an undergraduate student and the other to a postgraduate (MA or PhD). Deadline: 16.00 GMT on 15 June 2018.
More information can be found at: https://www.designhistorysociety.org/awards/student-awards/essay-prize
Research Travel & Conference Grant
The Research Travel and Conference Grant is awarded by the DHS annually to assist those need to travel to conduct essential research for their design history scholarship or to present new research at key academic conferences. Deadline: 15th May
More information can be found at: https://www.designhistorysociety.org/awards/research-grants/travel-grant
Strategic Research Grant
The Strategic Research Grant expresses the Society's work to lead the academic commitment to design history research. Founded in 2012 to encourage design history research in non-Western geographies and post-colonial perspectives, as of 2015 the Strategic Research Grant is an annual award. The Grant supports original and significant research in non-Western, post-colonial and other areas, themes and methods that have either been overlooked or underrepresented in the field but are important to its future development. Applicants must be engaged in research leading to a conference paper or published outcome such as a peer-review journal or other academic publication. Deadline: 15th November
More information can be found at: https://www.designhistorysociety.org/awards/research-grants/strategic-travel-award
Research Exhibition Grant
The Research Exhibition Grant is awarded by the DHS annually to assist those engaged in design history research that leads to an exhibition or display. The exhibition or display may be permanent or temporary, and take a physical and/or digital format. Deadline: 15th March
More information can be found at: https://www.designhistorysociety.org/awards/research-grants/exhibition-grant
Research Publication Grant
The Research Publication Grant is awarded by the DHS annually to assist those engaged in design history research with the publication of their research in research-based outputs such as peer-reviewed journal articles or books published by an academic press or museum institution. Deadline: 15th January
More information can be found at: https://www.designhistorysociety.org/awards/research-grants/publishing-grant-1
Student Travel Award
The Student Travel Award is awarded by the DHS annually to encourage and support research activity amongst students in the field of design history. The grant is open to all student members of the society. To be eligible to apply, applicants must be currently enrolled as undergraduate or postgraduate student at any institution and undertaking research in the field of design history of any geography and period.
The Student Travel Award may be used towards the costs incurred for research trips including travel to conferences, accommodation, travel and other research expenses (e.g. photocopying costs, library membership). Deadline: 15th January
More information can be found at: https://www.designhistorysociety.org/awards/student-awards/student-award
Day Symposium Grant
The DHS Day Symposium Grant assists DHS members convene a symposium to discuss and disseminate design history research. The Grant is part of the Society's aim to promote and support scholarship in the field of design history and to play a role in shaping an inclusive and innovative field. The DHS Day Symposium Grant aims to support high quality, original research activity. No fixed deadline
More information can be found at: https://www.designhistorysociety.org/awards/day-symposium-grant
Outreach and Events Grant
he DHS Outreach Event Grant provides assistance for DHS members to convene a public event to promote design history beyond a traditional academic setting. This Grant is part of the Society's aim to promote the field of design history and to play a role in shaping inclusive and innovative forums, support activities that offer new perspectives on how design history can engage diverse audiences and contribute to public discourse that reaches wider communities. No fixed deadline
More information can be found at: https://www.designhistorysociety.org/awards/dhs-outreach-and-events-grant
Association for Textual Scholarship (ATSAH)
Members' Publications
Eliana Carrra, "Un proposito di identificazione per il Ritratto di giovane con libro di Agnolo Bronzino: Benedetto Bsini,"  Annali di Critic d'Arte  N. 1 (2017):89-115.
Deborah Cibelli, Review of The Early Modern Child in Art and History, edited by Matthew Knox Averette, The Sixteenth Century Journal, XLVII (2016):783-85.
Jennifer Bates Ehlert, "Hylas and the Matinee Girl: John William Waterhouse and the Female Gaze," Athanor, Vol. 36 (June 2018): 69-76.
Sara N. James,  "Wit and Humor in Ugolinodi Prete Ilario's Life of the Virgin at Orvieto," Source: Notes in the History of Art vol 36, no.3-4 (Spring/Summer2017):159-67.
Sara N. James, "Review of Tarnya Cooper, Aviva Bunstock, Maurice Howard, and Edward Town, eds. Paintingin Britain 1500-1630: Production, Influences, and Patronage. A British Academy Publication. Oxford, Oxford University Press, 2016, for the Sixteenth Century Journal, XLVIII/1 (Spring2017):249-51.
Robin O'Bryan,  "Carnal Desire and Conflicted Sexual Identity in a 'Dominican' Chapel" In Images of Sex and Desire in Renaissance Thought and Modern Historiography ed. Angeliki Pollali and Berthold Hub (Routledge, 2017), 40-68.
Robin O'Bryan, "Michelangelo's Sistine Dwarf"
Source: Notes in the History of Art 36, no. 2 (Winter 2017): 67-77.
Emilie Passignat, ''Manière', 'maniéré', 'maniériste' : transferts et enjeux théoriques autour d'un terme clé du vocabulaire artistique », in Michèle-Caroline Heck (ed.), Lexicographie artistique : formes, usages et enjeux dans l'Europe moderne (Montpellier, PULM, 2018), 363-376, on-line, doi: 10.26530/OAPEN_644313 .
Emilie Passignat, "Manière", in Michèle-Caroline Heck (ed.), Lexart. Les mots de la peinture (France, Allemagne, Angleterre, Pays-Bas, 1600-1750) (Montpellier, PULM,  2018), 333-339.
Emilie Passignat,"Maniéré", in Michèle-Caroline Heck (ed.), Lexart. Les mots de la peinture (France, Allemagne, Angleterre, Pays-Bas, 1600-1750)  (Montpellier, PULM, 2018), 340-343.
Liana De Girolami  Cheney, "Camillo Camilli's Imprese for the Academies," Journal of Literature and Art,  Vol. 8 No. 4 (April 2018):598-613
Liana De Girolami  Cheney, "Jan Haicksz Steen's Woman at Her Toilet: "Provocative Innuendos," Journal of Literature and Art Studies Vol. 7, No. 10, (October 2017): 1-11, doi: 10.17265/2159-5836/2017.10.000
Liana De Girolami Cheney, "Giovanni Antonio Bazzi, Allegories of Love: Emblematic Ardor," Cultural and Religious Studies, Vol. 5, No. 5, (May 2017): 1-37, doi: 10.17265/2328-2177/2017.05.000
Pacific Arts Association
The Pacific in Europe, Europe and the Pacific Linden-Museum Stuttgart | 26–28 April 2018
The annual PAA-E meeting entitled "The Pacific in Europe, Europe and the Pacific" will be held at the Linden-Museum Stuttgart, State Museum of Ethnology, from 26 until 28 April 2018 to coincide with the exhibition Hawai'i – Royal Islands in the Pacific (14 October 2017 – 13 May 2018).
The Pacific Arts Association's XIII International Symposium will be held in Brisbane 25-28 March 2019. 
The Pacific Chapter has decided to create a pre-symposium opportunity to visit and learn about the arts of Vanuatu whilst they plan and refine their travel arrangements for next year.
As well as participating in panel discussions about key issues relating to the arts of the Pacific, the Vanuatu conference will be a chance to visit Port Vila, engage with kastom, meet local artists and cultural workers, and experience town and the contemporary arts scene.
In the meantime, if this piques your interest, please contact Karen Stevenson on ks-kf@xtra.co.nz so that she can get a sense of numbers as she and colleagues continue to plan for this.
Association of Historians of American Art
CALL FOR PAPERS
The Association of Historians of American Art Fifth Biennial Symposium
October 4-6, 2018
Minneapolis-St. Paul, Minnesota
AHAA invites proposals for presentations on any aspect of North American art, visual/material culture, and architectural history, broadly construed. We encourage a broad range of proposals, reflecting a diversity of both topics and methodological approaches. Please send: (1) a 250-word abstract, (2) a proposed title, (3) a clear indication of presentation format, and (4) a short c.v. of no more than two pages by Friday, April 13, 2018 to Robert Cozzolino, Jennifer Marshall, and Christina Michelon, AHAA Symposium co-chairs at: ahaa.twincities@gmail.com. Inquiries may also be directed to that email address. http://www.ahaaonline.org/page/2018SymposiumCFP
CALL FOR PAPERS
AHAA sponsored session at CAA
February 13-16, 2019
New York, NY
As an affiliated society of CAA, the Association of Historians of American Art (AHAA) sponsors a session at CAA's Annual Conference. This year, AHAA is seeking proposals for a one-and-a-half-hour professional session addressing any of the following: new pedagogies, exhibitions, patronage, auctions, and publishing. Please submit a title and short description of the session, along with the proposer's c.v. and a statement of expertise on the topic proposed to sessions@ahaaonline.org by April 13, 2018.
SECAC
SECAC awards two $5,000 prizes annually: The Artist's Fellowship, awarded to an individual artist or to a group of artists working together on a specific project, and the William R. Levin Award for Research in the History of Art, an award of an annual total of $5,000 to one or more art historians who are members of the organization. The Artist's Fellowship entries must be submitted by August 14, 2018; the Levin Award entries must be submitted by August 31, 2018. For more information see: http://www.secacart.org/artists-fellowship and http://www.secacart.org/research-in-art-history.
The 74th Annual SECAC Conference, hosted by the University of Alabama at Birmingham, will be held in Birmingham, Alabama, October 17 through 20, 2018. Events during the conference will include a keynote address by Andrew Freear, Director of Auburn University's Rural Studio. Freear is a recent Loeb Fellow at Harvard University Graduate School of Design and has designed and built Rural Studio exhibits across the globe including at the Whitney Biennial, the Sao Paulo Biennal, the V&A in London, MoMA NYC, and most recently, the Milan Triennale and the Venice Biennale. A SECAC-only private reception to view the exhibition, Third Space/Shifting Conversations about Contemporary Art will be held at the Birmingham Museum of Art, and the annual SECAC Artist's Fellowship and Juried [Members] Exhibitions will be on view at UAB's Abroms-Engel Institute for the Visual Arts. Designed by the world-renowned architect, the late Randall Stout, AEIVA is a center for UAB and the Birmingham community to engage with contemporary art and artists. The 2018 Members Exhibition will be juried by Peter Baldaia, Head of Curatorial Affairs, Huntsville Museum of Art. For more information see: http://www.secacart.org/conference.
Juried Exhibition submission deadline, April 15, 2018: https://secac.secure-platform.com/a/solicitations/home/3
Call for Papers deadline, April 20, 2018: https://secac.secure-platform.com/a/solicitations/home/2
Arts Council of the African Studies Association (ACASA)
This activity report pertains to events held by the Arts Council of the African Studies Association during the 2018 CAA Annual Conference at UCLA.
ACASA held one sponsored panel during the CAA Annual Conference. Titled "Abstraction in Africa: Origins, Meaning, Function" it was organized by Kevin Tervala, a Ph.D. candidate at Harvard University. A session that solicited contributors, it eventually included the following presentations:
"Abstraction, Extraction, and Transaction in the Carved Doors of Zanzibar"
Janet Purdy, The Pennsylvania State University
"Between Abstraction and Figuration: Corporeal Excess and Uncertainty in Nineteenth-Century Zulu Vessels"
Theresa Sims, University of Illinois at Urbana–Champaign
"Abstraction and Mobility in Northwestern Kenya "
Kevin Tervala, Harvard University
In addition to the ACASA-sponsored panel, ACASA organized a special event at the Fowler Museum at UCLA in the form of an Open House. The museum offered coffee, tours, and conversations about the exhibitions on view to ACASA members and CAA annual meeting participants: the Fowler's PST show, Axe Bahia: The Power of Art in an Afro-Brazilian Metropolis, and Bread, Butter, and Power: Paintings by Meleko Mokgosi. It was a great opportunity to visit the museum and mingle with colleagues.
Historians of German, Scandinavian, and Central European Art & Architecture (HGSCEA)
HGSCEA organized another successful set of events at CAA this year in Los Angeles.
The well-attended sponsored session was chaired by Allison Morehead, and examined critical race theory in Scandinavian, Central European, and German art. It comprised four papers: Rebecca Houze considered constructions of ethnicity and national identity in Hungarian design, Pat Berman examined the discourse of whiteness in Norwegian art, Bart Pushaw drew attention to several cases of the representation and repression of race in Scandinavian art, and Kristin Schroeder analyzed the depiction of race and gender in a painting by Christian Schad. HGSCEA was also well represented at the conference more generally. Members presented their research in other sessions, acted as chairs and commentators, and represented organizations and journals. The participation of two early-career scholars, Tomasz Grusiecki and Max Koss, was supported by HGSCEA Travel Stipends.
The annual reception, a catered Mexican dinner at a studio space near the convention center, was attended by about forty members. They saw old friends, made new acquaintances, and learned the results of the 2017 Emerging Scholars Prize. From a large pool of strong submissions, the Board named two articles published last year as the winners: Tomasz Grusiecki, "Foreign as Native: Baltic Amber in Florence," and Kerry Greaves, "Thirteen Artists in a Tent: Danish Avant-garde Exhibition Practice during World War II." Morgan Ng received an Honorable Mention for "Toward a Cultural Ecology of Architectural Glass in Early Modern Northern Europe."
During the business meeting, the Board not only heard reports from the president, treasurer, and website manager, but also discussed the proposals it had received for next year's session at CAA in New York. All were appealing, but the Board selected the one sent by Kerry Greaves, "Women Artists in Germany, Central Europe, and Scandinavia, 1880-1955."
American Society of Hispanic Art Historical Studies (ASHAHS)
The American Society of Hispanic Art Historical Studies (ASHAHS) announced the results of the Eleanor Tufts Award at its business meeting at the 2018 annual conference of the College Art Association. The annual award, established in 1992 to honor Professor Tufts' contributions to the study of Spanish art, recognizes an outstanding English-language book in the area of Spanish or Portuguese art history. This year the committee chose to give the Eleanor Tufts Award to Oscar E. Vázquez, The End Again: Degeneration and Visual Culture in Modern Spain (University Park, PA: Penn State University Press, 2017). In addition, the jurors selected two books for honorable mention: Ilona Katzew, et al., Painted in Mexico, 1700-1790: Pinxit Mexici (Los Angeles, CA: Los Angeles County Museum of Art; Mexico City: Fomento Cultural Banamex, A.C.; New York, NY: DelMonico Books/Prestel, 2017) and Amanda Wunder, Baroque Seville: Sacred Art in a Century of Crisis (University Park, PA: Penn State University Press, 2017).​
Association of Historians of American Art (AHAA)
Preparations are underway for AHAA's Fifth Biennial Symposium, October 4-6, 2018 in Minneapolis and St. Paul, Minnesota. The goal of this biennial symposium is to represent the most innovative, creative, and rigorous scholarship currently shaping the field of American art. http://www.ahaaonline.org/
The Executive Editors of Panorama: Journal of the Association of Historians of American Art are pleased to announce that The Henry Luce Foundation has awarded the journal a three-year, $45,000 grant to support publication of the journal. This grant supports the position of managing editor, provides professional development in art history and digital humanities, and funds subventions to help authors defray the cost of image reproduction fees.
"The Henry Luce Foundation has been a strong supporter of Panorama since its inception, and we are delighted to announce funding that ensures our financial base through 2020," said Betsy Boone, an Executive Editor for the journal. "Luce funding has allowed us to professionalize our administrative structure, allowing us to bring cutting-edge scholarship on American art to audiences around the world through our open-access platform."
The International Art Market Studies Association (TIAMSA)
TIAMSA is offering the following events over the upcoming months:
1) Porto Alegre, Brazil, April 8-10 – ART BEYOND ART: First Symposium on Art Systemic Relations (Goethe Institut, Porto Alegre) – From production to access, the world of visual arts have changed substantially in the last decades, especially considering the performances of agents and institutions which together act in the creation of legitimating structures and in the definition of what art is or is not. However, the logic of production, circulation, legitimization and consumption is also associated with spheres other than those specific to the art world, highlighting the connections inherent in the development of the greater art system. In this sense ART BEYOND ART, the first Symposium on Art Systemic Relations, proposes to debate the transformations in the mode(s) of operation and in the production of contemporary visual art. Essentially transdisciplinary, the event aims to open the dialogue between researchers of Arts, Sociology, Anthropology, Philosophy, Literature, Technology, Sciences and other areas. – This conference is an initiative of TIAMSA Art Market and Collecting – Portugal, Spain and Brazil (TIAMSA AMC_PSB). All further information can be found in the related post and on the Conference Website.
2) TIAMSA's 2nd Conference will take place in September in Vienna: ART FOR THE PEOPLE? Questioning the Democratization of the Art Market. 
2nd Conference
TIAMSA ­­– The International Art Market Studies Association
Vienna, 27-29 September 2018
Apply by April 15, 2018
The art world and the market have traditionally been the domain of the elites and have thrived on exclusivity. However, the art world has arguably become much more democratic in recent years thanks to the digital revolution, the inclusion of emerging economies in the world art market system, and the vastly improved access to art and information. The price histories of works of art can nowadays easily be reconstructed using online databases; the threshold for art buying is significantly lowered by online sales platforms; and new buyers in emerging economies are making the art market much less Western-oriented. Moreover, an ever broader range of artworks in different price categories has put (fine) art within reach of the middle classes across the globe. At the same time, art institutions such as museums are under tremendous pressure to be less exclusive. Some of these democratizing tendencies are of course not new. For instance, publishing houses in Europe started disseminating prints on a massive scale already in the sixteenth century, thereby enabling larger segments of the population to acquire images. Read more here
TIAMSA members receive discounts to our events as well as Art Market Studies related publications from BRILL, Francis & Taylor, Brepols / Harvey Miller.
For more information go to https://www.artmarketstudies.org
Society of Architectural Historians (SAH)
The Society of Architectural Historians is now accepting abstracts for its 72nd Annual International Conference in Providence, Rhode Island, April 24–28. Please submit an abstract no later than 11:59 p.m. CDT on June 5, 2018, to one of the 34 thematic sessions, the Graduate Student Lightning Talks or the Open Sessions. SAH encourages submissions from architectural, landscape, and urban historians; museum curators; preservationists; independent scholars; architects; scholars in related fields; and members of SAH chapters and partner organizations. The thematic sessions have been selected to cover topics across all time periods and architectural styles. If your research topic is not a good fit for one of the thematic sessions, please submit your abstract to the Open Sessions. View the full Call for Papers at www.sah.org/2019.
SAH is now accepting applications for the 2018 SAH/Mellon Author Awards. Funded by a grant from The Andrew W. Mellon Foundation and administered by SAH, the award is designed to provide financial relief to scholars who are publishing their first monograph on the history of the built environment. The purpose of the award is to help defray the high costs of image licensing, reproductions and creation of original drawings and maps for monographs on the history of the built environment. The application deadline is May 31, 2018.
SAH has partnered with the Global Architectural History Teaching Collaborative (GAHTC) to offer Research-to-Teaching Grants and Field Seminar Travel Grants. These new grants are part of the GAHTC's nearly $500,000 in funding to build new content for its free, digital platform of teaching materials. Learn more at gahtc.org/grants.
International Association for Word and Image Studies (Association Internationale pour l'étude des Rapports entre Texte et Image) (IAWIS/IAERTI)
Call for Participation for 2018 Conference of the International Society for Intermedial Studies

Intermedial Practice and Theory in Comparison
Hangzhou, China, 15-17 November 2018
With the ever-growing proliferation of electronic and other popular media in the more and more networked and "mediatised society," the diversity and complexity of cultural reproduction and social reconstruction through media underscores now, more than ever, the need to expand Intermedia Studies by incorporating a "planetary" comparative perspective and encouraging voices from subaltern cultures. In recent years, Asian artists like CAI Guoqiang, the "Master of Gunpowder," have gained international prominence in the intermedia world, and their intermedial practices were often executed and exhibited in various cultural epicentres, e.g., Beijing or New York. However active and interactive such practices are and however broad the audience is, a critical survey of the intermedia theory in cultural comparison is largely missing in previous discussions. We all use media and all media are related, but we might not view media in the same way. Therefore, this conference aims at fostering an interdisciplinary and intercultural conversation on intermedia between scholars, artists and theorists from all domains.
We are seeking panel, paper and round-table contributions that address the theme of the conference: revisiting intermedial practice and theory from a comparative perspective (e.g., past/present, East/West, etc.) to see how artistic, cultural and social practices differ from and interact with each other and how theories evolve in these media constellations locally and globally. We invite proposals for 10- or 20-minute presentations on a broad variety of topics and methodological approaches from disciplines including (but not limited to) Media Studies, Literary Studies, Cultural Studies, Critical Theory, Philosophy, Art History, Visual Arts, Musicology, Theatre and Performance Studies, Rhetoric, Gender and Sexuality Studies, Architecture and Design, Communication, Politics, Religious Studies, and Sociology.
Proposals for papers, pre-constituted panels, or round tables can be submitted by emailing the submission form (downloadable on http://wgyxy.hznu.edu.cn/ISIS2018) as an attachment to SFL@hznu.edu.cn with the subject line "Proposal ISIS2018". Deadline for submissions is June 15, 2018, and acceptances will be notified by July 15,2018.
Please note that the working language of the conference is English.
Art Libraries Society of North America (ARLIS/NA)
ARLIS/NA session at CAA in Los Angeles in February 
Teams composed of art and design faculty and librarians presented their experiences collaborating with students in the library in a successful session on February 22nd entitled "Engaging the iterative: pedagogical experiments across art and design disciplines."   Chaired by Jennifer Martinez Wormser of the Laguna College of Art + Design; Emilee Mathews, form the University of California, Irvine, the individual presentations included:
COLORientation: Visualizing Color Systems 
Xun Chi, Laguna College of Art + Design; Jennifer Martinez Wormser , Laguna College of Art + Design
The Intersection of Influence: Co-teaching the Undergraduate and Graduate Architecture Degree Project and Thesis Preparation Courses
Cathryn Copper, Woodbury University School of Architecture
Engaging the Art World in the Classroom
Bridget R. Cooks, University of California, Irvine; Emilee Mathews, University of California, Irvine
Collaborating, Learning, and Exhibiting
Parme Giuntini, Otis College of Art and Design; Kerri Steinberg, Otis College of Art and Design; Sue Maberry, Otis College of Art and Design
Awards announced at ARLIS/NA annual conference in New York in February:
The Art Libraries Society of North America (ARLIS/NA) is pleased to announce Kathryn Wayne as the recipient of the 2017 Distinguished Service Award. She is the 27th person to receive the Society's highest honor. The Distinguished Service Award honors an individual whose exemplary service in art librarianship, visual resources curatorship, or a related field has made an outstanding national or international contribution to art information. Kathryn's deep and far-reaching contributions to the Society and to the field of art librarianship perfectly embody the accomplishments most valued by the Society.
Kathryn recently retired as head of the Art History/Classics Library at the University of California, Berkeley. She came to UC Berkeley in 1990 as Architecture and Landscape Architecture Librarian at Berkeley's Environmental Design Library following many years as Architecture Librarian at the University of Arizona.
Two of her notable publications are the seminal reference book Architecture Sourcebook: A Guide to Resources on the Practice of Architecture published by Omnigraphics in 1997, and her contribution to the 33-volume Encyclopedia of Library and Information Sciences published by CRC Press in 2010, for which she wrote the chapter on Art Librarianship.
Despite these impressive professional accomplishments, Kathryn never lost sight of the fundamental role of librarianship at her home institutions. Her dedication to students endured throughout her career. She established an information literacy program at the University of California, Berkeley School of Environmental Design and shared her experience through a subsequent professional presentation on the program. She mentored San Jose State library school students and University of California undergraduate students. One former student wrote, "Kathryn has not only enriched the profession, she has shaped my life."
The Art Libraries Society of North America (ARLIS/NA) is pleased to announce that the exhibition catalogue for Radical Women: Latin
American Art, 19601985 curated by Cecilia Fajardo Hill and Andrea Giunta, has been awarded the 39th annual George Wittenborn Memorial
Book Award, announced at the ARLIS/NA annual conference in New York in February.
The Art Libraries Society of North America (ARLIS/NA) is pleased to announce that Desire Change: Contemporary Feminist Art in Canada, edited by Heather Davis and co-published in 2017 by McGill-Queens University Press and Mentoring Artists for Women's Art (MAWA), has been awarded the 27th annual Melva J. Dwyer Award.
Design Incubation
Call for Entries: Communication Design Educators Awards Competition
Design Incubation is accepting entries for the 2018 Educators Awards until May 31, 2018. This international academic awards competition has 4 categories:
•    Scholarship: Published Research
•    Scholarship: Creative Work (design research, creative production, and/or professional practice)
•    Teaching
•    Service  (departmental, institutional, community)
We are excited to announce an international jury of distinguished design academics.
Jorge Meza Aguilar
Professor of Strategic Design
Provost for Outreach and Collaboration
Universidad Iberoamericana
Mexico City, Mexico
Ruki Ravikumar
Director of Education
Cooper Hewitt, Smithsonian Design Museum
New York, NY
Wendy Siuyi Wong
Professor, Graduate Program Director
Department of Design
York University
Toronto, Canada
Steven McCarthy
Professor of Graphic Design
University of Minnesota
Maria Rogal
Professor of Graphic Design
University of Florida
Use this form to submit your entry online.
For further details, visit the Competition Overview page.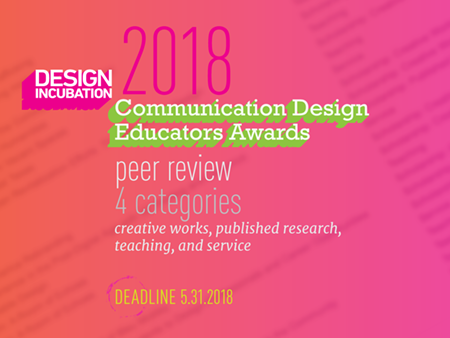 Online form: https://designincubation.com/award-competition-entry/
Call for Entry: https://designincubation.com/call-for-submissions/call-for-entries-communication-design-educators-awards-2018/
Awards overview: https://designincubation.com/educators-awards/
posted by CAA — Aug 18, 2017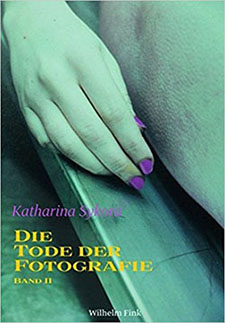 Katja Müller-Helle reads
Die Tode der Fotografie II: Tod, Theorie, und Fotokunst
by Katharina Sykora. In the second volume of
The Deaths of Photography
series, the author argues that "the interplay between photography and death engenders language and images powerful enough to produce a 'multiplication of ideas,'" focusing "on the history of theories of photography's death in relation to artistic positions."
Read the full review at caa.reviews
.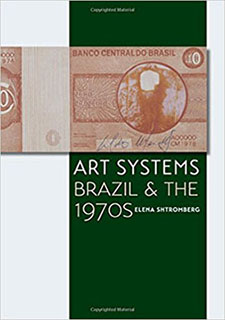 Nadja Rottner discusses Elena Shtromberg's
Art Systems: Brazil and the 1970s
and Irene V. Small's
Hélio Oticica: Folding the Frame
. Both "propose a new social-art history, which posits art as the gateway onto knowledge," but "key differences" between them "can be traced back to alternative readings of the notion of the system and how communication is imbricated by and constructs circuits of sociality."
Read the full review at caa.reviews
.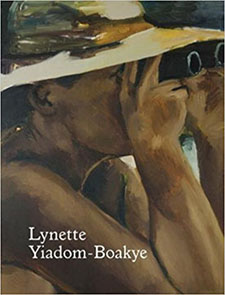 Jessica Bell Brown reviews
Lynette Yiadom-Boakye: Verses After Dusk
, an exhibition catalogue from Serpentine Gallery. Featuring the artist's "stunning painterly and writerly interrogations of fictional characters and black figures in her paintings, etchings, short stories, poems, and essays, along with texts by" Glenn Ligon, Hilton Als, and Amira Gad, it asks viewers to unravel "what it means to represent a body in space."
Read the full review at caa.reviews
.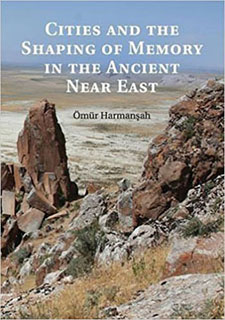 James F. Osborne examines two books by Ömür Harmanşah:
Cities and the Shaping of the Memory in the Ancient Near East
and
Place, Memory, and Healing: An Archeology of Anatolian Rock Monuments
. These "thoughtful and provocative monographs" focus on different topics—cities and landscape monuments—but both reveal "an urgent concern" for scholars "to embrace the socially constructed nature of the built environment."
Read the full review at caa.reviews
.
posted by Christopher Howard — Feb 22, 2017
Each week CAA News summarizes eight articles, published around the web, that CAA members may find interesting and useful in their professional and creative lives.
Popular Domestic Programs Face Ax under First Trump Budget
The White House budget office has drafted a hit list of programs that President Trump could eliminate to trim domestic spending, including longstanding conservative targets like the Corporation for Public Broadcasting, the Legal Services Corporation, AmeriCorps, and the National Endowments for the Arts and the Humanities. (Read more from the New York Times.)
Can Only Rich Kids Afford to Work in the Art World?
Two years ago, Naiomy Guerrero left her job in the art world. She hasn't lost her passion for art and still blogs about it at GalleryGirl.nyc, but as the daughter of two immigrant parents she chose financial stability. Guerrero now works as a financial aid counselor, earning over 50 percent more than she did at her most recent art-related job. (Read more from Artsy.)
Habitat: Moonlighting—Artists' Side Jobs
Most artists, unless they are selling a lot of work, need a good side job. For some, it's just a way to pay the rent; for others, it's a parallel passion. But whether they consider it a temporary solution or a career, a boon to their art or something entirely separate from it, the artists ARTnews interviewed all seem to find satisfaction in what they do for money. (Read more from ARTnews.)
"Our Women Have Always Carved"
On the West Coast, in the rich and diverse world of First Nations art, the master carvers responsible for the totem poles and myriad other monumental works are usually men. There are exceptions. And two exceptional women—trailblazing female First Nations artists who have carved their way into Canadian cultural history—are getting their due in two new exhibitions. (Read more from the Globe and Mail.)
The Red of Painters
For the most part, painters have always loved red, from the Paleolithic period to the most contemporary. Red's palette offers a variety of shades and favors more diverse and subtle chromatic play than any other color. In red, artists found a means to construct pictorial space, distinguish areas and planes, create accents, produce effects of rhythm and movement, and highlight one figure or another. (Read more from the Paris Review.)
Academic Ethics: Rethinking the Justification of Tenure
Tenure for professors has been under pressure, and even the subject of outright attacks, for a long time. But the pace of the assault has accelerated lately, and there is no more significant canary in the coal mine than events in Wisconsin over the past two years. (Read more from Vitae.)
The Changing Monograph Market
The market for original humanities monographs may be shrinking, according to a report on the output of university presses. After remaining stable from 2009 to 2011, the number of original works in the humanities published by university presses fell both in 2012 and 2013, according to estimates from the two publishing consultants who wrote the report. (Read more from Inside Higher Ed.)
An Activity That Promotes Engagement with Required Readings, Even in Large Classes
Encouraging students to complete the course readings is an age-old problem. On the first day of class, I often say something like this to my students: "Nothing floats my boat more than great discussion. Nothing promotes great discussion like having completed the readings. And nothing promotes completing the readings like having points attached to it." (Read more from Faculty Focus.)
posted by Janet Landay, Program Manager, Fair Use Initiative — Oct 18, 2016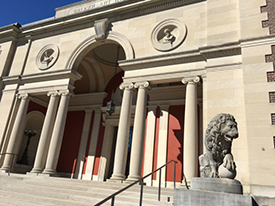 In late September, Hunter O'Hanian and I had the pleasure of spending a weekend at Bowdoin College in Brunswick, Maine, to attend two CAA events hosted by Anne Goodyear, codirector of the Bowdoin College Museum of Art and a former CAA president. We arrived at the picturesque New England campus on a beautiful fall day. The college's art museum, one of the oldest in the country, anchors the western edge of the quad, its neoclassical façade presiding gracefully over green lawns and majestic trees where students played Frisbee, read, or walked across campus. It was a perfect weekend to welcome CAA members to campus.
The first group arrived that Saturday afternoon to attend a CAA member reception, the first of several Hunter has planned around the country to provide an opportunity for him to meet with members in a relaxed setting and talk about CAA. The event began with a tour of the Bowdoin College Museum of Art given by Anne and her husband, the museum's codirector, Frank Goodyear. Immediately following, we all walked a block away to Anne and Frank's house to enjoy some wine and cheese on their back patio. The fifteen or so participants hailed from several schools and museums in addition to Bowdoin—Colby College, Bates College, the Portland Museum of Art, and the Farnsworth Art Museum—and included art historians, artists, librarians, and independent scholars.
Members spoke in turn about their most memorable CAA experiences: attending a first conference, interviewing and getting a job, meeting old friends, or networking with scholars in their fields. Hunter then shared thoughts about his goals for CAA based on what he has learned from members since he became executive director in July. He observed the importance of connectivity—how to keep CAA members in touch with issues in the field, but especially how to keep them in touch with each other. And he described many of the changes members will experience at the next Annual Conference, including a focus on personal experience, captured by a new theme for the meetings, myCAA.
On Sunday morning, several of the same CAA members returned, joined by others from around the state, for a half-day workshop about copyright and fair use. Peter Jaszi, a co–lead investigator on CAA's Fair Use Initiative, came from Washington, DC, to Bowdoin to lead the program, which focused on how visual-arts professionals can use CAA's Code of Best Practices in Fair Use for the Visual Arts in their work. Following an introduction to copyright and fair use, the workshop began with a look at how museum professionals can use the Code when employing copyrighted materials in their work.
Participants had been asked to bring real-life questions with them. Thus, a museum director wanted to know whether his museum could allow photography in the galleries of works still protected by copyright. A curator described a challenge she had in getting an image for a catalogue from a museum in central China. When she received no reply from the museum, she resorted to scanning the image from another book. Is that fair use? Other questions involved loan forms, credit lines, and online projects.
As the day continued, the program moved on to address questions from professionals in other areas: librarians and archivists, professors and teachers, artists and independent scholars. Can a faculty member use images in class that she got from a flash drive she had received from a foreign museum? What kind of credit information is necessary for a blog about films? Is Shepard Fairey's image of Obama a good case study for students learning about fair use? How should the institutional repository on a college campus view the copyright protection of yearbook photographs? By the end of the afternoon, a remarkable range of questions had been discussed, and the forty participants came away with a much greater understanding of fair use and how to rely on it in their work.
On Monday, Hunter, Peter, and I were in Cambridge, Massachusetts, to join Kyle Courtney, a copyright specialist in Harvard's Office for Scholarly Communication, for a fair-use town hall on the campus of Harvard University. As in Maine, Peter began the program with an introduction to fair use, and I followed with a description of CAA's Fair Use Initiative. Kyle spoke about a program he directs at Harvard that trains librarians to be "first responders" to users' questions about fair use. Although relatively new, the program has proven to be an effective way to support and teach visual-arts professionals about fair use. It is now being replicated on other university campuses. The event was then opened to questions from the sixty-five members of the audience, which Peter and Kyle discussed in depth.
Many of the topics were similar to those that had been addressed at the Bowdoin workshop, but a new subject emerged as well: advocacy. Does a professor who has had a manuscript accepted have any recourse when her publisher requires signed author agreements stating that all images had been cleared for publication and all fees paid? The answer is yes; she can ask her publisher to read CAA's Code and explain that many, if not all, of her uses of images comply with the doctrine of fair use. While the effort may not succeed (though CAA has several success stories on file), over time it will familiarize publishers with the principles outlined in the Code. Changes have already taken place, in large part due to this kind of challenge from users. Yale University Press now accepts fair-use defenses from its authors who are publishing monographs; the Robert Rauschenberg Foundation embraced a fair use policy for that artist's work; and CAA not only encourages its authors to consider whether or not their uses are fair, but it also indemnifies authors against lawsuits about works used under fair use.
The program concluded with a reminder that CAA is happy to answer questions about fair use; please don't hesitate to contact us at nyoffice@collegeart.org.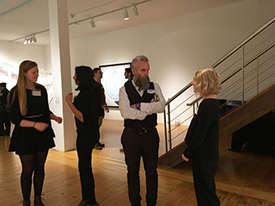 Later on Monday, Hunter and I joined another group of CAA members at the Massachusetts College of Art and Design for a wine-and-cheese reception at the school's President's Gallery and Bakalar and Paine Galleries. Attendees included a wide range of members, from professors who have belonged to the association for thirty years to new members just graduating from MFA programs. Lisa Tung, the gallery's director and curator, kicked off the event with a tour of two exhibitions currently on view, Encircling the World: Contemporary Art, Science, and the Sublime and Women's Rights Are Human Rights: International Posters on Gender-Based Inequality, Violence, and Discrimination. Hunter, who is a former vice president for development at MassArt, then invited participants to speak about how CAA is valuable to them. He emphasized the importance of hearing from members so that CAA can support them as fully as possible in this rapidly changing world.
CAA's road trip continued in early October with another member's reception in Portland, Oregon. Later this month we will convene a fair-use workshop in Seattle, Washington. More events are planned for early next year in Georgia and Virginia. Stay tuned!
The Bowdoin College fair-use event was organized by the Bowdoin College Museum of Art and CAA, with funds provided by the Andrew W. Mellon Foundation. The Harvard University fair-use event was organized by Harvard's Office for Scholarly Communication, thanks to the generous support of the Arcadia Fund, and by CAA, with funds provided by the Mellon Foundation.
CAA News
Categories
More +
Archive