posted by CAA — February 07, 2023
CAA is pleased to announce the recipient of the 2022 Professional Development Fellowships. The recipient of the $10,000 fellowship in art history is Mechella Yezernitskaya, Bryn Mawr College, and the recipient of the $10,000 fellowship in visual art is Boone Nguyen, California State University, Los Angeles. 
The honorable mentions in art history were awarded to Jack Crawford, City University of New York, and Astrid Tvetenstrand, Boston University. The honorable mentions in visual art are awarded to Jenna Carlie, California Institute of the Arts, and Alberto Lozano Ruvalcaba, Mendocino College.  
2022 PROFESSIONAL DEVELOPMENT FELLOWSHIP IN ART HISTORY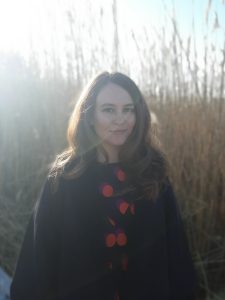 Mechella Yezernitskaya, Bryn Mawr College  
Mechella Yezernitskaya is a Ukrainian American art historian, writer, and curator. She is a doctoral candidate in the Department of History of Art at Bryn Mawr College where she specializes in modern and contemporary art. Mechella received her M.A. from Bryn Mawr College and B.A. with honors in Art History from Fordham University. Her dissertation examines representations of temporal rupturing in the wartime visual, literary, and film culture of the avant-gardes of the late Russian Empire and the early Soviet Union. She examines war-related imagery in the work of artists of Belarusian, Russian, and Ukrainian origin across media including illustrated books, poetry, collage painting, performance, and film. By drawing upon theories from trauma and disability studies, Mechella explores the roles of the civilian and combatant, the temporal boundaries of wartime and peacetime, the consequences of imperialism, the rise of nationalism, and the affective experiences of war. 
Her work has been supported by grants and fellowships from the American Association of University Women, the Association of Slavic, East European, and Eurasian Studies (ASEEES), the Pittsburgh Foundation, the Malevich Society, the New York Public Library, and the Graduate School of Arts and Sciences of Bryn Mawr College. She has published in ARTMargins Online, Baltic Worlds, post: notes on art in a global context, Slavic & East European Information Resources, and in the edited volume Artistic Expressions and the Great War, A Hundred Years On (Peter Lang Publishing, 2020). She has presented her research at Södertörn University, Stockholm; Karazin University, Kharkiv; Hofstra University, New York; Temple University, Philadelphia; The Museum of Russian Art, Minneapolis; and ASEEES. She has also held guest curatorial positions and fellowships at The Museum of Modern Art, the Philadelphia Museum of Art, the Pennsylvania Academy of the Fine Arts, and the Brooklyn Museum.
HONORABLE MENTIONS IN ART HISTORY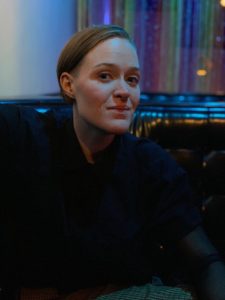 Jack Crawford, City University of New York  
Jack Crawford is a teaching artist and art historian. She is currently a Lecturer at Vanderbilt University and University of Tennessee, Knoxville and has previously taught at the New York City College of Technology. She holds a BA from Barnard College and is currently completing her PhD in Art History at the CUNY Graduate Center. Her research, for which she received a 2021–2022 ACLS/Luce Dissertation Fellowship in American Art and a dissertation award from the CUNY Committee on Globalization and Social Change, focuses on appropriation and aesthetics of abundance in queer performance in the postwar period.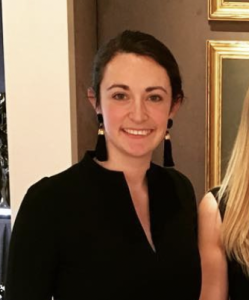 Astrid Tvetenstrand, Boston University 
Astrid studies the history of American painting, decorative arts, and architecture. She explores these fields through practices of collection, economic development, and the consumption of American property. Her dissertation traces the connections between American art patronage, second homeownership, and landscape painting at the end of the nineteenth century. She argues that the process of collecting art and land was an effort made by affluent Americans to "buy a view." By recognizing landscape paintings as investments and monetary goods, Astrid sheds new light on Gilded Age consumerism, aesthetics, and taste. She also localizes art market exchanges within a larger conversation about the privatization of public space. 
Astrid's work is encouraged by positions and fellowships held at the New York Public Library, Museum of Fine Arts, Boston, Massachusetts Historical Society, Nichols House Museum, Bundy Museum of History and Art, Peabody Essex Museum, deCordova Sculpture Park and Museum, Decorative Arts Trust, and Winter Antiques Show. 
2022 PROFESSIONAL DEVELOPMENT FELLOWSHIP IN VISUAL ARTS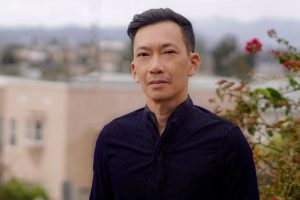 Boone Nguyen, California State University, Los Angeles 
Boone Nguyen is an artist of the Southeast Asian diaspora. When he was a child, his family left Saigon and resettled as refugees in South Philadelphia. His experience as a refugee in the metropole informs his work through the themes of displacement and place-building, landscape and historical memory, leaving and returning, loss and transformation. His immersive moving image installations are thus fueled by a continuing search for a distant yet familiar homeplace, where the intimacies of life and death and the dialectic of subjection and resistance serve as a living archive of critical memory that is both personal and collective. He has exhibited his work in Philadelphia, Honolulu, Minneapolis, Los Angeles, and Tokyo.  
Boone Nguyen has served in curatorial and management positions in community arts organizations, including Asian Arts Initiative, Frameline, and Scribe Video Center. He holds a BA in American Studies (minor in Asian American Studies) from Yale University. As a Cota-Robles Fellow, he earned an MA in Ethnic Studies at the University of California, San Diego. He was a recipient of a 2018/19 MCAD–Jerome Foundation Fellowships for Early Career Artists, administered by the Minneapolis College of Art and Design and funded by the Jerome Foundation. Nguyen is currently in his final semester of the MFA program at California State University, Los Angeles where he also lectures in the Asian and Asian American Studies Department.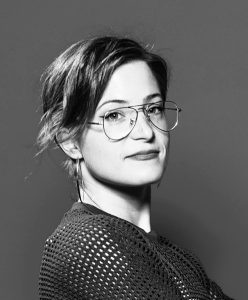 Jenna Carlie, California Institute of the Arts 
Jenna studied photography at Speos Institute of Photography in Paris, France and went on to study at Rhode Island School of Design. During the time at RISD, Jenna worked under Annie Leibovitz, Mark Katzman, and Dusty Kessler. In 2016, Jenna graduated with a BFA in photography from Rhode Island School of Design. Jenna moved to Los Angeles and in 2017 worked for Lauren Greenfield, in 2018 worked for Alexa Meade, and by the end of 2018 Jenna Carlie Photography and Design was opened for business. Between 2018 and 2020 Jenna worked on various photographic series for different private collections in the Midwest. In 2020, the Saint Louis Art Museum hired Jenna as their travel contract photographer and later as their in-house photographer, where Jenna is still employed. Jenna is currently getting an MFA from California Institute of the Arts and is expected to graduate in 2024.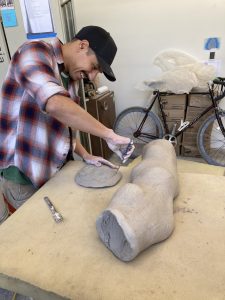 Alberto Lozano Ruvalcaba, Mendocino College 
I was born in Tijuana, Baja California in 1993. My family lived in Rosarito next to the beach on a street called Niño Artillero (artillery child). My school was named after Emiliano Zapata, a leader of the Mexican revolution. My parents moved us to the USA when I was eight years old. We left everything behind except for each other and the memories that persist of our home and of the natural landscape around it. They brought us to this country for my siblings and I to have a better future than what was available back home. Thanks to my parents and siblings and my own perseverance, I am now the first person in my family to pursue a master's degree from a university. I am now a permanent resident of the USA and a candidate for an MFA degree. 
ABOUT THE PROFESSIONAL DEVELOPMENT FELLOWSHIP 
CAA's Professional Development Fellowship program supports promising artists and art historians who are enrolled in MFA and PhD programs nationwide. Awards are intended to help them with various aspects of their work, whether for job-search expenses or purchasing materials for the studio. CAA believes a grant of this kind, without contingencies, can best facilitate the transition between graduate studies and professional careers. The program is open to all eligible graduate students in the visual arts and art history. Learn more.