posted by CAA — May 25, 2016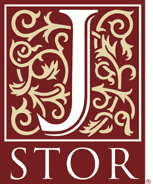 With more than 2,000 scholarly journals, JSTOR is one of the world's leading academic databases.
As part of your CAA membership, save 50% on a yearly JPASS, your personal access to the JSTOR archive. This fee includes unlimited reading access and 120 PDF article downloads. JSTOR adds new titles every month so you'll have a growing collection of the world's leading peer-reviewed journals only a click away. Plans start at $19.50.
Don't miss this exclusive offer:
http://jpass.jstor.org/?soc=CAA3&mc=mMvU69P2M3
The Arts journals available in JPASS may be of particular interest to CAA members. Highlights include:
Publications from the College Art Association
Artibus Asiae
Journal of the Society of Architectural Historians
And much more! The complete list is available here.
Thank you for your continued membership support.