posted by admin — Mar 03, 2017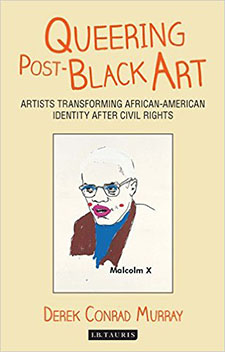 Michele Prettyman Beverly reads
Queering Post-Black Art: Artists Transforming African-American Identity after Civil Rights
by Derek Conrad Murray. The volume "amounts to the most comprehensive (and engaging) post-black theoretical methodology to date," offering a new level of "critical rigor and innovative thinking" and "highlighting the intersection of black queer and sexual identities."
Read the full review at caa.reviews
.
Charles Palermo reviews Philippe Geinoz's
Relations au travail: Dialogue entre poésie et peinture à l'époque du cubism: Apollinaire-Picasso-Braque-Gris-Reverdy
. Among the literary genre of
these
– or
habilitation
-turned books, it "is among the very best," "filled with close readings, wide-ranging and thoughtful use of existing literature, and a framework of pertinent intellectual-historical context."
Read the full review at caa.reviews
.
John Clark reviews
Radicalism in the Wilderness: International Contemporaneity and 1960s Art in Japan
by Reiko Tomii. This "impeccably researched and well-written contribution" offers a "challenge to art history" by "understanding the way in which modernisms from the periphery within a cultural continuum coordinate with international and transnational tendencies to constitute contemporaneity."
Read the full review at caa.reviews
.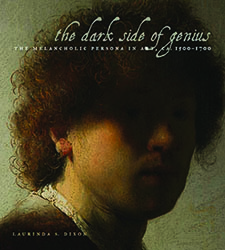 Stephanie S. Dickey discusses Laurinda S. Dixon's
The Dark Side of Genius: The Melancholic Persona in Art, ca. 1500–1700
. "Much more than an iconographic or visual survey," the book "presents a solidly researched, interdisciplinary synthesis of early modern thinking about melancholia as a medical and cultural condition," blending "medical, literary, and art-historical learning and lore."
Read the full review at caa.reviews
.