posted by CAA — Jun 16, 2017
Mary Hunter reviews Realism in the Age of Impressionism: Painting and the Politics of Time by Marnin Young. The author "provides an original, compelling argument about how transformations in the perception of temporality fueled a reengagement with Realist painting in France." A "smart, engaging" volume, it "will make a lasting mark … on the central role of temporality in the history of modern art." Read the full review at caa.reviews.
Jane King Hession discusses Steven M. Reiss's Frank Lloyd Wright's Pope-Leighey House. This "skillful retelling of the complex history of a 1,200-square foot Usonian house" both "rigorously analyzes site issues" and "reflects on broader topics including changing social attitudes toward housing in the postwar years" and "the nascent yet evolving preservation movement in the United States in the early 1960s." Read the full review at caa.reviews.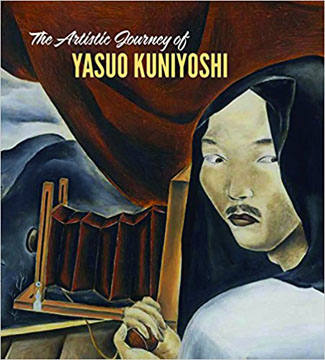 Sybil E. Gohari discusses The Artistic Journey of Yasuo Kuniyoshi, an exhibition and catalogue organized by the Smithsonian American Art Museum. The show "chronicles this important mid-century artist" whose work "combines American folk and Surrealist art with dreamlike perspectives," highlighting "the figurative dimension" of his art and enhancing "an understanding of the period by presenting its diversity." Read the full review at caa.reviews.