posted by CAA — Aug 11, 2017
Deanna Pytlinski visits Women of Abstract Expressionism at the Denver Art Museum. "There is much to celebrate about the exhibition," and "the mood of the show was decidedly exuberant in its design and content." "Paying overdue attention to the presence of women in a movement long understood to be inherently masculinist," it makes "the reasons for Abstract Expressionism's success come alive once again." Read the full review at caa.reviews.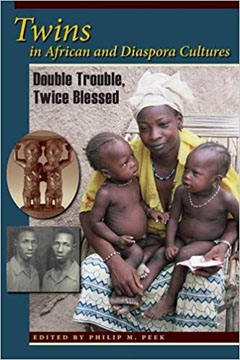 Ugochukwu-Smooth C. Nzewi reviews Twins in African and Diaspora Cultures: Double Trouble, Twice Blessed, edited by Philip M. Peek. The book challenges "existing African arts and culture scholarship's disproportionate attention on how twin births constitute a problem to parents and communities," instead taking "a dialectic approach to show how twins embody ambiguity" and "complementary duality."  Read the full review at caa.reviews.
Eric M. Frank discusses the Museo dell'Opera del Duomo in Florence, Italy, which opened in 2015. The "spectacular new" institution is "a modern manifestation" of the "same Enlightenment principles that inspired the creation of the public museum," as well as "an extensive pedagogical installation focused on historical context and religious belief that intentionally aspires to educate and spiritually transform each visitor." Read the full review at caa.reviews.